Posted in: Applications for TwitterLast update: 24/08/18
Would you like to carry out a sweepstakes on Twitter among users who viralize your tweets? Would you like to expand your Twitter followers with a simple sweepstakes? Do you want to carry out a quick sweepstakes among all users who have retweeted one of your tweets? This application will help you carry out a quick and easy sweepstakes on Twitter based on retweets. You can find out how this type of sweepstakes works, and how to get the most out of one, via a three-minute video tutorial, and you can discover the benefits that you will obtain for your brand and Twitter profile.

Retweet sweepstakes on Twitter enable you to expand your number of Twitter followers easily and viralize the content you share among your followers quickly. The dynamic is very simple: it's about carrying out a sweepstakes among all users who have retweeted a specific tweet. Put simply, users will help you to disseminate relevant information in exchange for an incentive. The application will help you select the winners at random, and it also enables you to apply exclusion rules so that only followers of your brand can enter the sweepstake. It will also emit a certificate of validity, providing credibility to your sweepstake in the eyes of your participating users.
Below is a video tutorial where you can learn the steps required to create the perfect sweepstakes. The whole process will take no longer than three minutes.
Video tutorial – how to create a sweepstakes of retweets in three minutes
Main features
Below we present the main features of the application that will help you to manage a retweet sweepstakes on Twitter:
Define the number of winners and alternates: You'll be able to define the number of winners and alternates that you would like to obtain.
Emission of a certificate of validity: After carrying out a sweepstake, the Easypromos application will generate a certificate indicating the date and time of the sweepstakes, the names of winners and alternates, and the exact reference of the sweepstakes. This will provide you with proof of transparency to show to your participants. The certificate comes with a unique URL which cannot be modified or deleted. [See example of certificate]
Tools for managing and excluding users:

Non-follower filter: this excludes users who are not followers of your Twitter profile from taking part in the sweepstakes.
Black lists of users: Keep a list of users who you don't want to form part of your Twitter sweepstakes.
Exclusion of previous winners: If you carry out sweepstakes frequently, this feature will help you to avoid giving prizes to the same users.
Exclusion of specific users: You'll be able to exclude any user from the sweepstakes at any time.

Control of duplication of users: Although the user may participate with a number of retweets, he or she will only be entered in the sweepstakes with a single participation.
Up to 10 retweets can be accumulated: In this case the retweet sweepstakes won't be based on just one tweet. You can accumulate the users who have retweeted a number of your tweets, up to a maximum of 10. All these users will form part of the same sweepstakes.
'Claim your prize' system to manage the delivery of the prizes to the winners: The management of the prizes to the winners of a sweepstakes always takes a long time to the organizer. With this system you'll be able to customize a registration form so that the winners can automatically indicate their email and other information you need to send them the prize, and receive a notification every time a winner claims their prize. Discover how to use the Claim your prize system.
Replace winners for alternates: What if you cannot contact the winner after the sweepstakes or if you realise that the winner does not meet your requirements? The system will let you select the alternates of the sweepstakes and manage the replacement of alternates for winners in a quick and transparent way.
Customizable screen for publishing winners: Upon finalizing a sweepstakes, the system will automatically provide you with a screen announcing the winners and alternates, along with the link to the certificate of validity. This screen will be ready to publish immediately, but the application also provides you with the tools to customize it totally to meet your needs.
Features to publish the winners in Facebook and Twitter: With a single click you'll be able to share the winners screen across your social networks.
Tool for creating and hosting the legal bases: It's a good idea to provide users with legal bases for the sweepstakes. The application incorporates a free tool for hosting your own bases and it generates a unique shortened link that you can include in your tweets announcing the sweepstakes. Tool for creating and hosting terms and conditions 
Benefits of a Twitter sweepstakes based on Retweets
It will help you increase your number of followers because on Twitter publications are not subject to any type of algorithm and it's therefore easier to achieve diffusion.
You can direct traffic to your blog, website, online store, profiles in other social networks, etc.
Your followers will help you disseminate information and this will generate trust.
A retweet doesn't require much time or effort by users, and so the percentage of participation will usually be high.
You will be able to boost your Twitter presence.
Benefits of using an application like Easypromos
By way of the Control Panel it's possible to configure the sweepstakes simply, automatically, and in a controlled way. You can carry out the sweepstakes and publish the winners through a guided process.
You'll have the peace of mind of knowing that you are adhering strictly to Twitter's contest guidelines.
You'll be able to include conditions of participation: for example, requiring users to be followers of your profile, as well as retweeting your tweet. You can also exclude winners of previous sweepstakes.
You'll be able to use tools that permit you to create and host the legal bases.
You'll be able to define the number of winners and alternates.
You'll reduce the risk of fraud considerably because you can exclude blacklist users from participating. You can also exclude winners of previous sweepstakes or specific users.
Features for publishing the winners in Twitter and Facebook.
You'll be able to customize the screen displaying the winners.
A "Certificate of validity" will be emitted. You can show this to participants to prove to them that the sweepstakes has been carried out in a way that is legal and transparent.
Support from the Easypromos team.
Some tips
Use a specific hashtag for this particular action to help you follow it more effectively.
30-50% of retweets are usually obtained the same day as the initial publication. For this reason we recommend that you don't make your sweepstakes go on too long.
Launch the tweet which you want to be retweeted at the best possible time. There are studies which show that the best time to get retweeted is on a Friday afternoon.
Provide content that is interesting or ingenious, or that provides a convincing call to action. 140 characters can go a long way.
The more prizes you offer the better. There doesn't have to be just one prize.
Use generic hashtags to reach more people (e.g. #sweepstakes), or more specific hashtags if your priority is to track your hashtag (e.g. #mobilesweepstakes).
Include a picture of the prize to encourage users. Keep in mind that when including a picture onto a tweet, Twitter will reduce the available characters from 140 to 117. If you add a link, then the available characters will be reduced to 95. Therefore, take advantage of the picture to add the information you can't include on the tweet.
You can include the prize in the hashtag, e.g. #watch.
Include the link to the terms and conditions.You can use the free tool to create and host the terms and conditions of your sweepstakes.
Don't incentivize your users to retweet your tweet many times as multiple participations don't count.
Sweepstakes on Twitter based on Retweets aren't the only option available in the Easypromos platform. If the main objective that you are pursuing is loyalization, we suggest you carefully read the relative information to Sweepstakes on Twitter among all your followers.
If you want to carry out your first Twitter sweepstake based on retweets, access this video tutorial where, in less than three minutes, you can learn how to create a Twitter sweepstakes and find out what conditions you should keep in mind when doing so.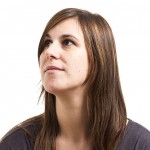 Silvia Marti Ferrer
Marketing and Customer care Easypromos' team
Publication date: 2015-06-09