Posted in: Applications for TwitterLast update: 05/11/19
Would you like to carry out a sweepstake among all your Twitter followers? Have you reached your objective of 1,000 Twitter followers and now want to celebrate by holding a sweepstake for all of them? This new application will help you carry out a sweepstake and then ascertain the winners transparently and at random from among your Twitter followers. In this post you will learn, step by step, how to create a sweepstake in Twitter, and in a 3-minute video tutorial we will explain your main options for getting the most out of the tool, and we'll show you the benefits that a Twitter sweepstake can bring to your brand.

Sweepstakes for followers of a Twitter profile are a great idea when your main objective is to loyalize users who follow your brand on Twitter. It gives them the chance to win a prize or incentive simply by being a follower of the band. These types of sweepstakes also help to attract new followers for your brand, since the viral nature of Twitter enables you to extend the reach of your communications, especially via the use of hashtags.
The dynamic of this type of sweepstake is very simple: for users to participate they only need to be followers of a specific Twitter account. Below, we present a video tutorial where you will see the steps you need to take to create a sweepstake. It won't take you more than three minutes to watch.
Three-minute video tutorial of how to create a sweepstakes among all the followers of a Twitter profile:
Main features
Below, we explain the main features of the application to help you better manage a sweepstake among your Twitter followers:
Define the number of winners and alternates: You can define the number of winners and alternates you wish to have.
Issuance of a certificate of validity: After carrying out the sweepstake, a certificate will be generated by the Easypromos platform, indicating the date and time of the sweepstake, the name of the winners and alternates, and the exact reference of the sweepstake. This provides you with proof of transparency to show to your participants. The certificate comes with a unique URL which can't be modified or deleted. [See example of the certificate]
Management tools and exclusion of users:

Blacklists of users: Keep a list of users that you don't want to participate in your Twitter sweepstakes.
Exclusion of previous winners: If you carry out regular sweepstakes, this feature will help keep you from giving prizes to the same users.
Exclusion of specific users: You'll be able to exclude any user from a sweepstake.

'Claim your prize' system to manage the delivery of the prizes to the winners: The management of the prizes to the winners of a sweepstakes always takes a long time to the organizer. With this system you'll be able to customize a registration form so that the winners can automatically indicate their email and other information you need to send them the prize, and receive a notification every time a winner claims their prize. Discover how to use the Claim your prize system.
Replace winners for alternates: What if you cannot contact the winner after the sweepstakes or if you realise that the winner does not meet your requirements? The system will let you select the alternates of the sweepstakes and manage the replacement of alternates for winners in a quick and transparent way.
Customizable publication of winners: Upon finalizing the sweepstake, the system will provide you with an automatic screen with winners and alternates, together with a link to the certificate of validity. This screen will be ready to publish, but the application will provide you with the tools you need to customize it totally to fit your needs.
Features for publishing the winners in Facebook and Twitter: With just one click you'll be able to share the winners page across your favorite social networks.
Tool for creating and hosting the legal bases: It's a good idea to provide users with the legal bases of the sweepstake. The application incorporates a free tool for hosting your own bases, and it generates a unique, shortened link that you can include in your tweets about the sweepstake.
Benefits of sweepstakes among Twitter followers
You'll loyalize users who are already followers, as you're not asking them for anything in exchange. You're simply rewarding them for following you.
You'll generate traffic to your Twitter account.
You'll boost engagement – increasing customers' interest in, and knowledge of, your brand.
It will help you to progressively increase your number of followers. In Twitter especially, the number of followers has a very positive effect on the reputation of your brand.
Benefits of using an application such as Easypromos
By way of the control panel, it's possible to configure the sweepstake easily, automatically and in a controlled way.
You will have the peace of mind that comes with knowing you are acting in accordance with Twitter contest guidelines.
You'll be able to use tools that enable you to create and host the legal bases.
You'll be able to define the number of winners and alternates.
You'll have the tools to publish the winners in both Twitter and Facebook.
You'll be able to customize the screen on which the list of winners is shown.
The same application generates a "Certificate of validity" so that participants are aware that the sweepstake has been carried out transparently and legally.
You'll reduce the risk of fraud considerably, since it's now possible to exclude users from your blacklist or even users who have already won previous sweepstakes.
Some tips
You can establish different levels for rewarding the prizes. For example: "if we reach 1,000 followers we raffle two concert tickets, if we reach 2,000 followers we raffle four tickets."
Before clicking on "follow", participants will almost certainly read your profile information, as well as your latest tweets, so make sure they're up to date.
Share the sweepstake through different channels: other social network profiles, newsletters, on your website, etc. This will enable you to obtain greater participation.
Include a picture of the prize to encourage users. Keep in mind that when including a picture onto a tweet, Twitter will reduce the available characters from 140 to 117. If you add a link, then the available characters will be reduced to 95. Therefore, take advantage of the picture to add the information you can't include on the tweet.
Include a link to your legal bases. You can use the free tool to create and host the terms and conditions of your sweepstakes.
We recommend that you make sure your sweepstake lasts no more than a week. Any longer than that and it will lose effectiveness.
Use hashtags to extend the reach of your sweepstake. For example, share the prize with the generic hashtag #sweepstake, so that users who regularly check this hashtag know about your contest. These users should then follow your brand in order to participate in the sweepstake.
Twitter sweepstakes among followers are not the only available option in the Easypromos platform. If your main objective is the dissemination of information (promotion of an event, launch of a new product, a special promotion in an online store, etc.) we suggest you read the information related to Sweepstakes in Twitter based on Retweets.
If you want to carry out your first Twitter sweepstake among your followers, read this tutorial to learn how to create one, and find out more about what to keep in mind when you do so.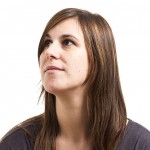 Silvia Marti Ferrer
Marketing and Customer care Easypromos' team
Publication date: 2015-06-09