Posted in: Applications for TwitterLast update: 05/03/20
Have you just opened your Twitter profile and now need to publicize your brand? Do you want to know how to obtain your first 1000 followers? Read the suggestions below carefully and you will soon see your number of followers begin to grow. And the best thing is that these users will come to your Twitter account to stay, without you having to resort to bad practices.

Differentiate yourself through your bio
Take as long as you need to write a good bio. Using the 160 characters that Twitter allows you, you'll have your first opportunity to convince users why they should follow your profile. Make them want to stay.
Add the URL of your website in case users want to find out more. It's always a good idea to add your location too. Use the key words which identify you best and make use of hashtags. Finally, make a value proposition that differentiates you from your competitors.
Choose your profile and header photos carefully
After reading your biography, users will look at your profile photo and header image. For your profile image we suggest you use your company logo. We also suggest that once you have chosen your profile photo you don't change it, unless you have a good reason for doing so. This will be the image through which users will be able to recognize you on the timeline.
The header image will be part of the digital identity of your brand, so you have the perfect opportunity to link values and feelings to your brand, or to explain what you do. Don't underestimate the power of an image. Do you want to see Twitter's recommendations?

Make sure you have the dimensions recommended by Twitter.
Profile photo:
Dimensions: 400 pixels wide and 400 pixels high with a maximum size of 2MB. Permitted formats: JPEG, JPG and PNG
Header image:
Dimensions: 1500 pixels wide and 500 pixels high with a maximum size of 2MB. Permitted formats: JPEG, JPG and PNG
Communicate
If you intention is for users to get to know you, don't expect them to just come to you: it's important to be proactive. Begin by sending out a newsletter; if you have profiles on other social networks, take advantage of these to share the newsletter; use your website and your stores. If you have the budget for it, invest in advertising.
Include your Twitter account whenever you can
On your business card, at the foot of your email signature, on other social networks, on printed documents, and so on.
Tweet regularly
Between two and five tweets a day is the ideal (five is better than two). We suggest you don't exceed five tweets, and we also recommend that you prioritize quality over quantity.
Interact
This is a key point: you must interact with your followers to loyalize them and keep your account active, but don't forget to also interact with those who don't yet follow you as doing so may encourage them to click on 'follow.'
Use hashtags
The hashtag is the tool that you must use to connect with your objective audience and identify those users who are leaders in your sector. It is also the way in which potential clients can find you.
Review Twitter trends
It's a good idea to check Twitter trends regularly. It will take you just a few seconds and if you can connect the information or content that you are planning on publishing with these trends, you will be able to reach millions of people.
Vary the published content
If you publish various types of content, you will discover over time which type of content generates the most interaction among your followers: industry news, new products, sweepstakes or contests, and videos, etc. You will also improve your chances of obtaining followers because you will be able to reach a variety of profiles, depending on which sort of content you publish.
Retweet
It's not necessary for all the content you generate to be your own. Even big brands use retweets to share relevant news that might be of interest to their followers. Retweet relevant content posted by users who are leaders in your sector. If you do this regularly, these users will probably end up following you.
Be grateful
Thank users for every retweet, follow or favorite, whether you do so privately or publically (especially to begin with). It is very likely that a high percentage of these users will then follow you.
Carry out regular sweepstakes
The final, and by no means least effective method, is that of carrying out sweepstakes and contests. These will help you capture new followers, loyalize existing ones, and viralize your tweets. We recommend three ideas which are guaranteed to increase your number of followers:
Need more ideas? We suggest you read the following post.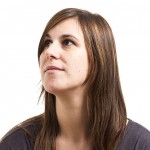 Silvia Marti Ferrer
Marketing and Customer care Easypromos' team
Publication date: 2015-06-24