Posted in: EventsLast update: 05/06/20
Doughnut day falls every year on the first Friday of June. Everyone loves doughnuts, so if you are looking forward to promoting the day, then you can take help of social media giants like Facebook and Twitter.

Here you are some tips about how you can promote the Doughnut Day and viralize your brand.
A doughnut day giveaway on Facebook
Create an Event Page
Facebook allows its users to create an event page. Here are the steps that you need to take:
1. Have a Great Profile Image
Take advantage of the space and put up an attractive picture that grabs people's attention.
2. Give Information
Give complete information about the Doughnut day and any additional information if you plan on having a doughnut eating contest. Make sure that you clearly write down the date, time and location.
3. Send Invitations
You can send the invites to all your Facebook friends and followers, and encourage them to share the event with their friends so that your event gets maximum exposure.
4. Share It
Keep sharing your event on your personal profile because that way more people will learn about it.
5. Keep It Fresh
Once you get an audience, then try and keep the information fresh by posting new updates, pictures, and videos every day.
6. Paid Promotion
You can set a budget and consider the paid promotion option as that way you will reach out to a bigger audience.
A Twitter giveaway for the doughnut day
Pick a Hashtag
Picking a hashtag is not easy as that is the thing that will help you in monitoring the tweets regarding the Doughnut day. Just make sure that your hashtag is short, makes sense and is relatable. When responding to tweets, make sure you use the hashtag so that people learn about the event. Here you are a post about how to create a hashtag for your Twitter and Instagram campaigns.
Tweet
Start tweeting about the event so that people are well aware about it.
Create conversations
You can interact with people who are retweeting your tweets. Just make sure that the conversation is interesting. You can send the followers some interesting highlights about the Doughnut day.
Use Visuals
Include art such as the event's logo or interesting pictures in the tweet so that it grabs the attention of your target audience.
Sweepstakes
Everyone loves winning a prize, which is why you should have a sweepstake. The news that you have a sweepstakes to promote the Doughnut Day will travel fast, and more and more people will become a part of your event. You can create a random and automatic Twitter sweepstakes right here!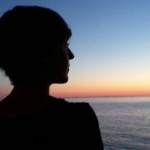 Alexandra Cantos
Journalist and communication freelance Digital marketing and Cultural communication skills Alex is an Easypromos' Blog contributor
Publication date: 2015-06-05