Posted in: Success cases
We love campaigns that are in aid of a good cause. In this post we're going to tell you about a cobranding action that Privalia carried out with the brand Munich, together with the Red Cross. As well as being of great benefit to society, these types of actions demonstrate a company's charitable disposition; benevolent values become associated with the brand, contributing positively to branding. These types of campaigns can often be seen around Christmas time, but charity isn't just for Christmas, so we wholeheartedly support year-round charitable initiatives. Privalia and MUNICH donated 10€ towards projects promoting children's education for each pair of shoes sold. They chose Facebook as the place to carry out their charitable campaign as, thanks to its global reach and immediacy, it would enable them to reach millions of people in just a few seconds; and all for a very good cause.
The client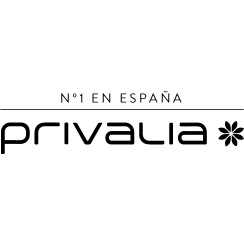 Privalia is a leading online clothing store – for men, women, children and the home. Currently, Privalia has 24 million clients all over the world and has managed to become a leading company in all the markets where it operates (Spain, Italy, Brazil and Mexico) consolidating itself as a benchmark company in its sector.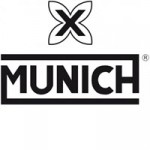 MUNICH is a Spanish sports shoe company. The company makes more than 850,000 pairs of shoes a year, of which 46% are sports shoes and 54% are more formal fashion. In recent years, MUNICH has achieved a position of privilege in the fashion world, enjoying growth in both the national and international markets.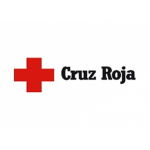 Cruz Roja (The Spanish Red Cross), founded in 1864, aims to work with those most vulnerable, both nationally and internationally, carrying out preventative actions, providing assistance and development. Their achievements are largely thanks to their numerous volunteers.
The Campaign
With the well-chosen claim: "Let's get colorful for charity" and the hashtag #MunichMeetsSolidarity, Privalia asked its Facebook followers to vote for their favorite color of MODICH shoes.
The 14 most-voted colors would be the ones used for the campaign, in which Privalia and MUNICH would donate 10€ for each model sold. This was a very effective way of finding out what colors people liked best – and therefore which would sell more – while at the same time raising funds. 70 pairs of shoes were raffled among participants, helping to increase participation and promote viralization.
The challenge
To raise funds for a good cause: a Red Cross project in aid of children.
The solution
Privalia decided that the best way to enable users to choose the 14 colors that would then form the campaign was via a pick your favorite survey.
It was essential for Privalia to find out which of their models were most liked by their followers. A survey is undoubtedly the best option for analyzing the feedback of participants. This method also enabled MUNICH to use the platform as a virtual shop window, displaying the range of colors available for their MODICH shoe in a visually appealing format.
To present this collaborative campaign, they used this message: "Get colorful for charity – vote for your favorite MODICH for a chance to win a pair, and all for a great cause!" A clear message that perfectly summed up the promotion description that appeared on the home page of the promotion, and anticipated what the participant would find on the next page of the promotion: a visually attractive gallery from which participants had to choose the color that they like best. The 14 most-voted colors were the ones then used in the promotion.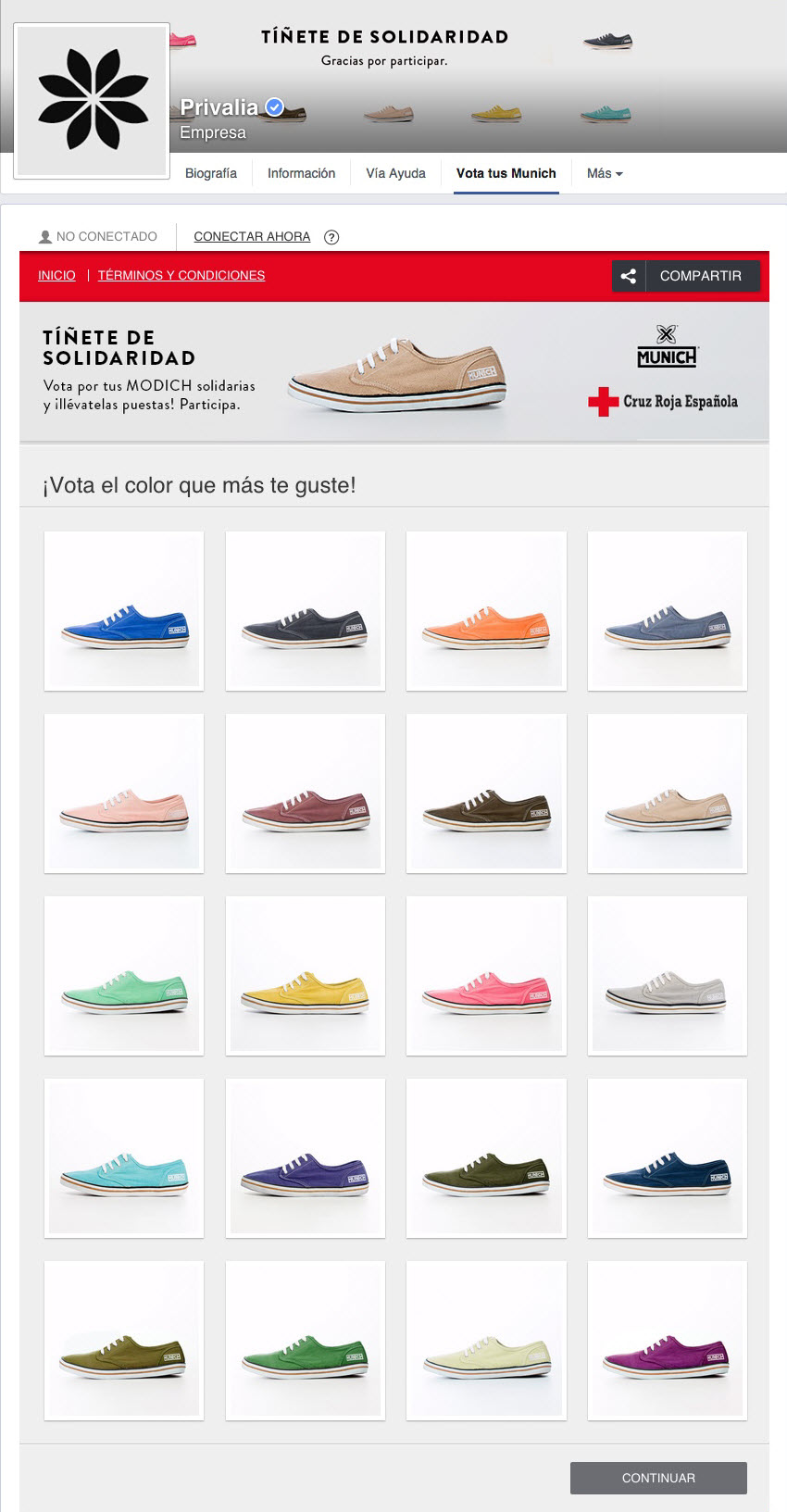 This was a "Pick your favorite" application, but because of its characteristics it was configured through the questionnaires system.
Both on the final "Thank You" page, and the "My Networks" module, the application suggested to participants that they follow the MUNICH Facebook Page. If you want to find out how to customize your promotions down to the smallest detail, in particular the "my networks" module, we suggest that you read the following information.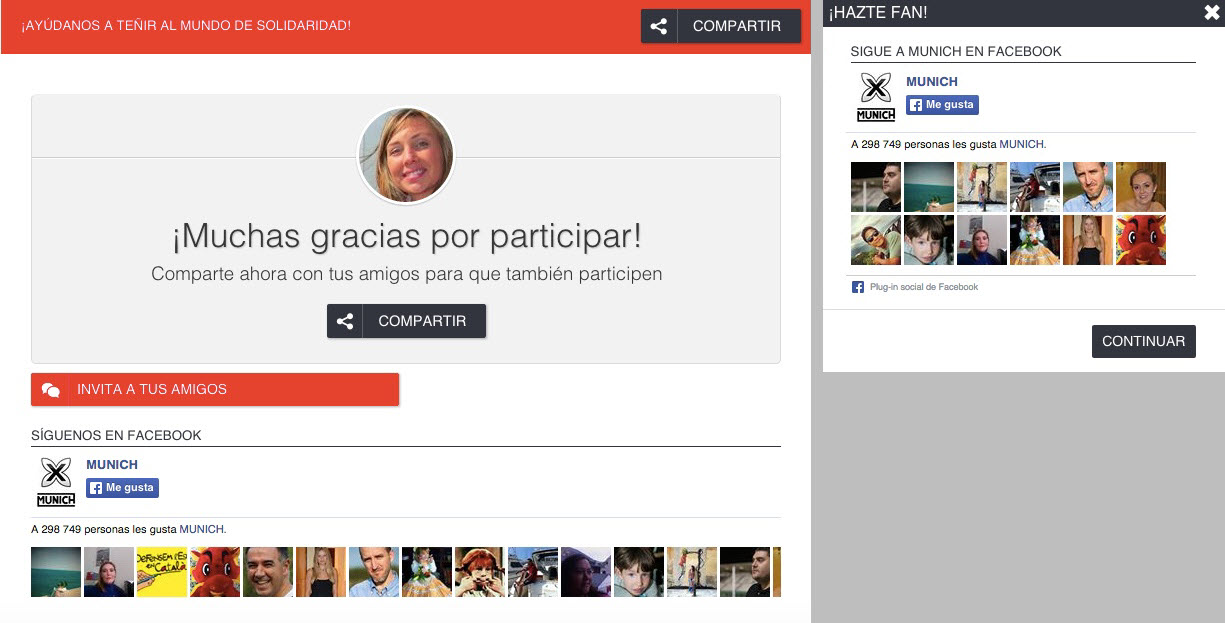 Testimony
"It's vitally important for us here at Privalia to interact with our clients. With this in mind, the Easypromos app enabled us to create mechanisms which involved the client from the very start, even before the product was launched. Our customers participated by suggesting colors and designs for the product, and then they viralized the action themselves in order to obtain the votes they needed. In the end, the winning models were chosen by the voting public.
We have been carrying out this type of mechanism for a number of years and it's always been successful. On this occasion, MUNICH and Privalia wanted to give the idea a twist by carrying out a promotion for a good cause.
Other case studies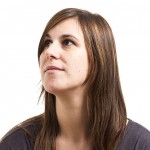 Silvia Marti Ferrer
Marketing and Customer care Easypromos' team
Publication date: 2015-07-21