Posted in: Success casesLast update: 15/03/17
Facebook photo contests are a simple and effective way to engage and expand your fan base, build user-generated content to support marketing objectives and generate buzz about your brand. Easypromos' client VarageSale, one of the hottest recent Internet startups, came to us for help in managing a photo contest after having run into challenges doing it themselves in the past. The story of their "Mini Me" Father's Day photo contest presents a fantastic example of why using an Easypromos application can not only help run the contest more smoothly and relieve stress associated with frequently changing rules, but vastly exceed engagement goals.
The Client

VarageSale is a free social marketplace app that allows people to buy and sell affordable secondhand items in their neighborhood. Considered one of the hottest recent social media startups, the company has been recognized through investments by Sequoia National and Lightspeed Venture Partners.
The Opportunity
In June, VarageSale was looking to increase brand awareness through social shares and engagement with its Facebook fan base (30% are non-VarageSale members) through an online photo contest.
With all of its members being online, digital promotions felt like the best fit. "Fifty percent of our users are on mobile, and 90% of our mobile users come back every day.  So we know they're on their smartphones browsing, shopping, Googling, and just being really active!"
The Challenge
Having hosted a Mother's Day contest on Facebook the previous month without using a contest app, the company recognized that there can be unexpected challenges and glitches which can make running the contest more challenging and less successful.
"We found it tough keeping up with Facebook's ever-changing contest rules and wanted to make sure we weren't inadvertently breaking any of those rules when we hosted our next contest."
VarageSale did not want to have a similar experience for their Father's Day photo contest.  The contest would invite Facebook followers to share photos of "dad and his mini me" for a chance to win one of three prizes (a family pack to the movies valued at USD $75).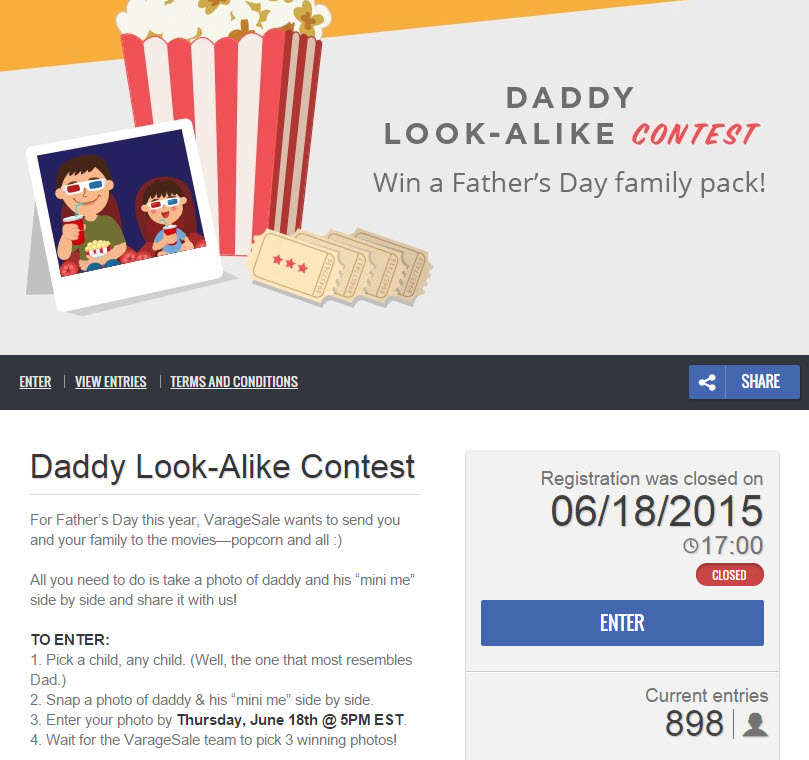 The Solution
With a goal of reaching 500 entries for its Father's Day contest, the team set out to find a contest app that allowed the company to do exactly what they wanted without breaking any rules, one that is user-friendly and easy to manage. To support the promotion, VarageSale chose Easypromos.
"We wanted all the entries in the contest to be hosted in one place – essentially everything we needed to host a super successful contest in one simple spot. With Easypromos, we could clearly see how the contest would look, and had access to many helpful tutorials available to new users on the website. Finally, we liked that we could try it out for free so that we could truly understand if this was the right app for our needs before investing money in it."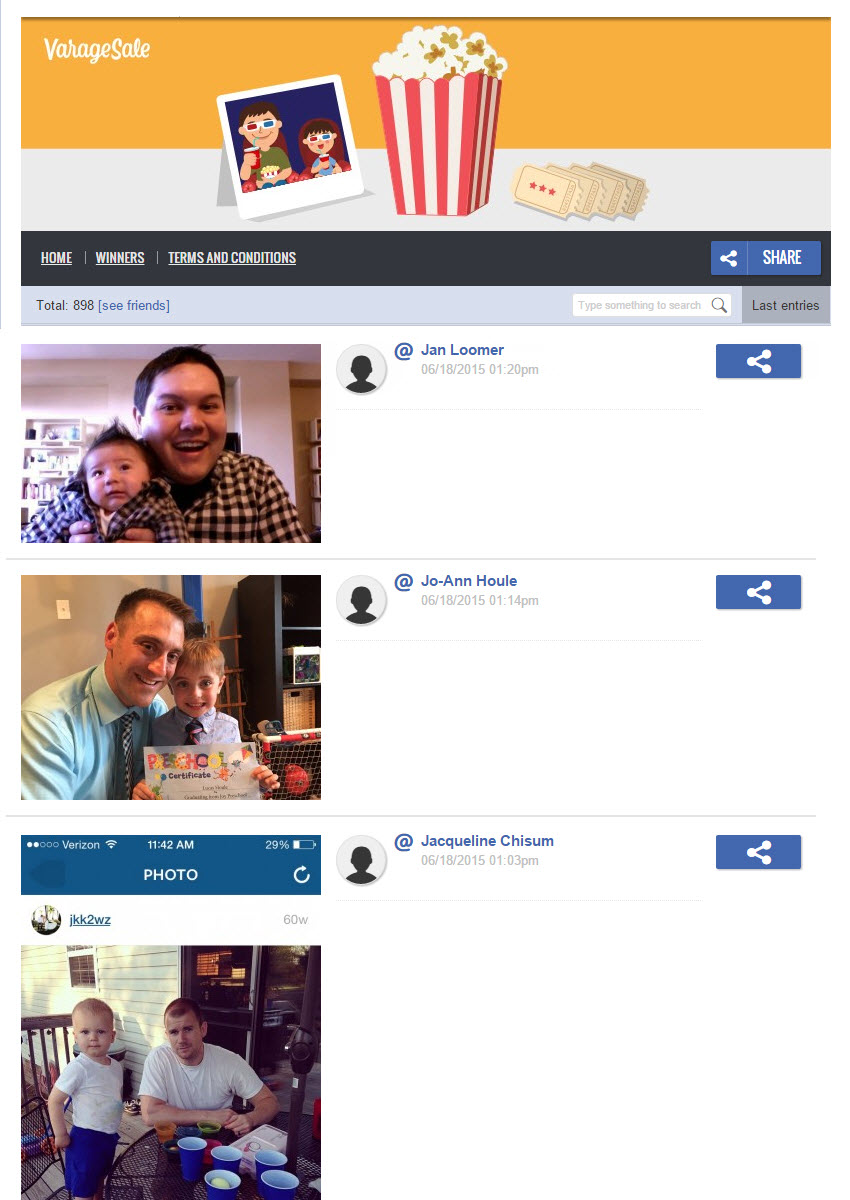 The Result
The Contest was a huge success, resulting in approximately 900 entries.

Testimonial
"Easypromos made hosting a successful contest really easy! I really appreciated the detailed tutorials that talk new users through the entire setup process. When additional questions came up, there was always someone available to help. I would definitely recommend Easypromos to anyone looking for a user-friendly contest app that will make managing your digital promotions a lot simpler!"

-Kathleen O'Hagan-

Content Marketer/Writer, VarageSale
Other success cases: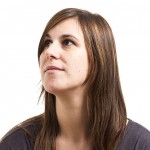 Silvia Marti Ferrer
Marketing and Customer care Easypromos' team