Posted in: Success casesLast update: 11/06/19
So you've got plenty of Facebook followers – but how do you collect contact details and turn them into active fans? Here's how VarageSale used a Father's Day photo contest to get engagement levels beyond their wildest dreams.
The client

VarageSale is a free social marketplace app where people can buy and sell secondhand items in their neighborhood. Considered one of the hottest recent social media startups, the company has been recognized through investments by Sequoia National and Lightspeed Venture Partners.
The challenge
In June, VarageSale was looking to increase brand awareness through social shares and engagement on Facebook. They already had a strong presence on social media, but only 30% of their Facebook followers were active VarageSale members.
Because VarageSale is an online-only business, digital promotions felt like the best fit. "Fifty percent of our users are on mobile, and 90% of our mobile users come back every day. So we know they're on their smartphones browsing, shopping, Googling, and just being really active!"
That's when VarageSale decided to run an online photo contest for Father's Day.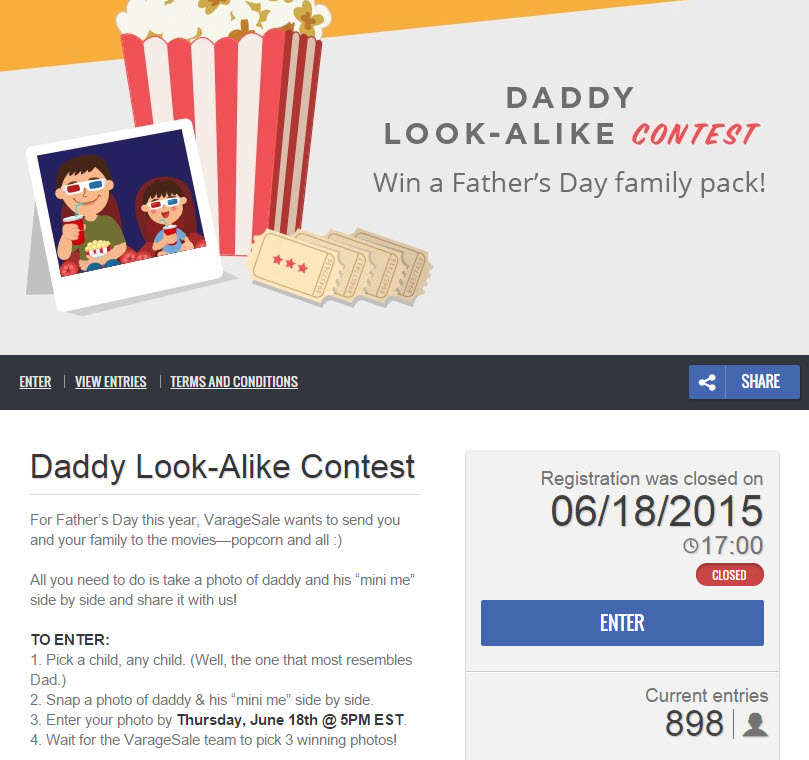 The campaign
The start-up had previously hosted a photo contest for Mother's Day – but without the support of a dedicated contest app.
"We found it tough keeping up with Facebook's ever-changing contest rules and wanted to make sure we weren't inadvertently breaking any of those rules when we hosted our next contest," explains Kathleen O'Hagan, content marketer at VarageSale.
So instead of going it alone, they turned to Easypromos for help.
"We wanted all the entries in the contest to be hosted in one place – essentially everything we needed to host a super successful contest in one simple spot," says Kathleen. "With Easypromos, we could clearly see how the contest would look, and had access to many helpful tutorials available to new users on the website."
VarageSale invited their Facebook followers to share photos of "dad and his mini me" for a chance to win one of three prizes (a family pack to the movies valued at USD $75). Their goal was to receive 500 entries – and collect contact details from their Facebook fans in the process.
The result
The Father's Day photo contest was a huge success, resulting in approximately 900 entries. That's almost double the original target!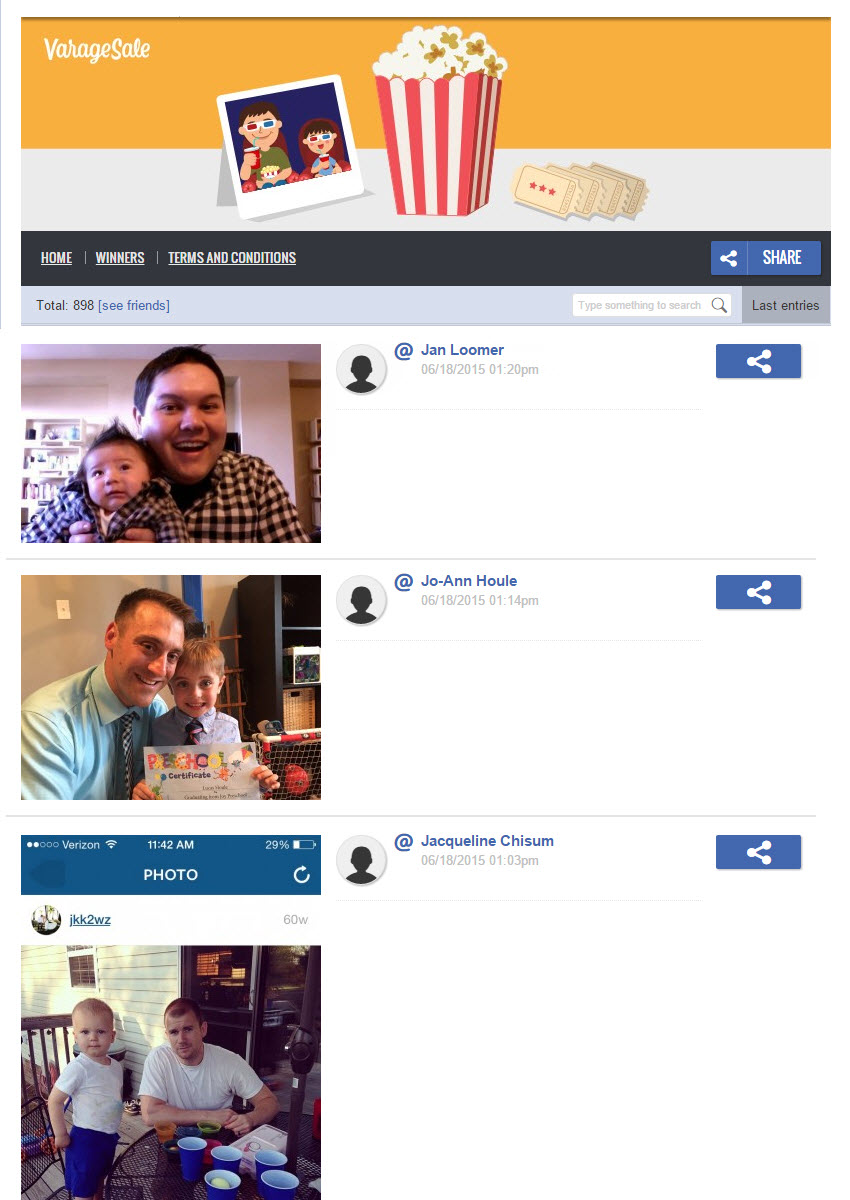 Want to create your own Father's Day photo contest? Click here to get free templates for a Father's Day contest with themed stickers and frames!
Testimonial
"Easypromos made hosting a successful contest really easy! I really appreciated the detailed tutorials that talk new users through the entire setup process. When additional questions came up, there was always someone available to help. I would definitely recommend Easypromos to anyone looking for a user-friendly contest app that will make managing your digital promotions a lot simpler!"
– Kathleen O'Hagan –
Content Marketer/Writer, VarageSale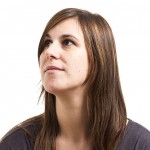 Silvia Marti Ferrer
Marketing and Customer care Easypromos' team
Publication date: 2015-07-13