Posted in: EventsLast update: 05/07/18
Independence Day, or Fourth of July/4th of July, is a very special day in the United States that celebrates the signing of the Declaration of Independence declaring the United States as independent states. It's a national holiday and everybody celebrates with fireworks, parades, fairs and barbecues. (If you're American, I'm sorry, you already know this) You can take advantage of the festive spirit and celebrate the day with your followers by running sweepstakes on your social networks.

An easy way to create engagement and visibility on your social channels are sweepstakes that is held directly on your profile. They are available for Facebook, Instagram and Twitter. Why not celebrate Independence Day with one (or more) of them!
Facebook Timeline Contest
Facebook Sweepstakes are good to give visibility to your brand on Facebook and even though you can't ask as a requirement for participation that the users have to follow your page, many become followers anyway and the prize draw gives the post up to 1000% more interaction than a regular post.
You can choose if you want to run the draw among users who either Like the post or comment on it. You can ask a question and you can also ask to answer with hashtags to be able to filter the answers.
You can read much more about Facebook Sweepstakes here. And to make it even easier for you, we've created a template for a 4th of July Facebook Timeline Contest for you almost ready to publish, you just have to add the details for your giveaway. Good luck!
Remember – it's not allowed to make it obligatory to share the post or Like your post to enter the sweepstakes but you can encourage the users to do it.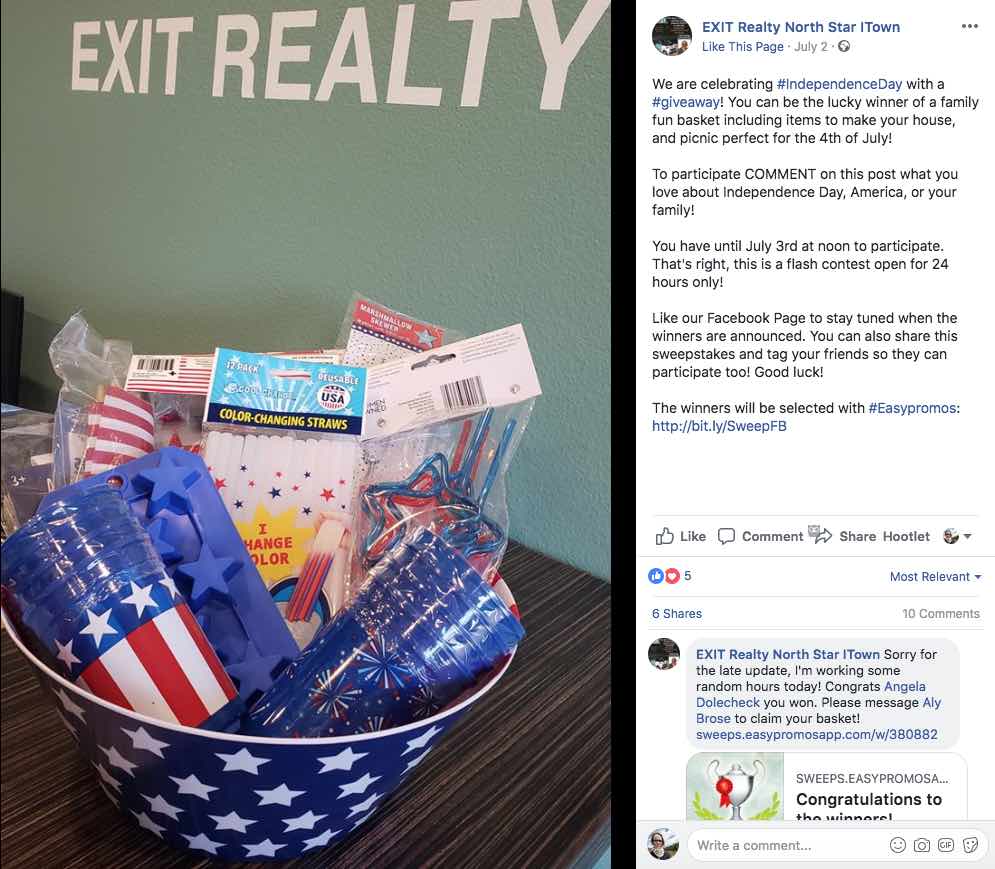 Instagram Giveaway
If you want to boost your community on Instagram, a holiday like this is a good way to do it with an Instagram Sweepstakes. With this app, you find the winner among the users who have commented on your post. You can ask as a requirement to enter the prize draw that users have to mention friends. This way you get more followers and more people signing up.
Find a perfect 4th of July image to go with the sweepstakes post and write all the important things in the post. You can read much more about how to create the perfect sweepstakes post here.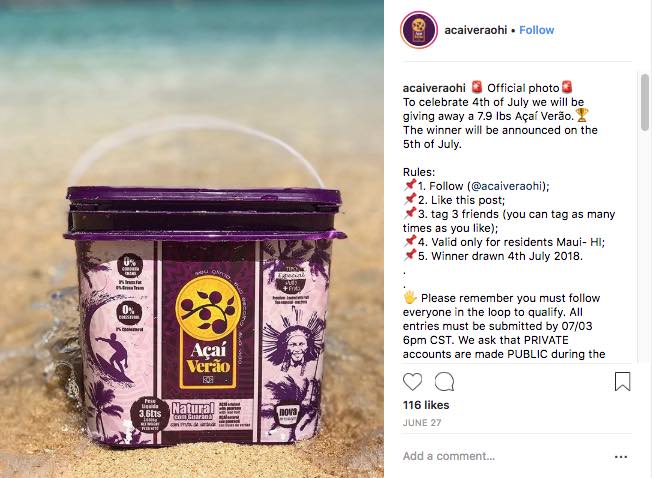 Twitter Sweepstakes
Twitter sweepstakes are another great way to use Independence Day to promote your brand or product. You can use the Independence Day festivities as an excuse to give away a prize among all of your followers. Be sure to announce it the days before so that people start following you. Here's some more information about this type of sweepstakes.
You can also send out a special tweet for the occasion and draw a winner from the users who retweet and follow, from mention+hashtag or from replies to your tweet. Here you can read more about how to write the sweepstakes tweet.
Remember – Come up with a special hashtag for the occasion, one the users won't forget. Here we give you some tips to create the perfect hashtag.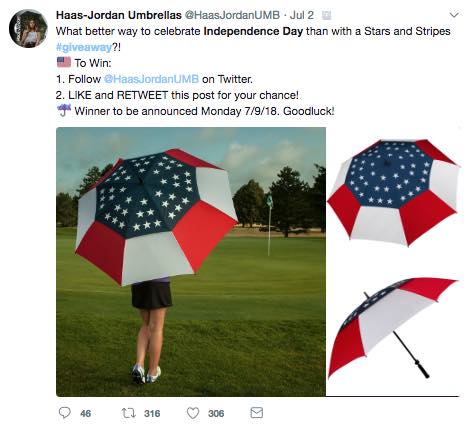 The Prize
The prize is of course important to attract participants. Is there a special 4th of July event in your city/town? Then you can raffle tickets or participations to that event. Or some merchandising with the Star-Spangled Banner on it, or barbecuing or picnic accesorios. Or if you have a product that's perfect to go with the theme, you can give away one or more of them.
Promote the Contest
Remember to promote your sweepstakes, with posts the days before to warm up the audience and create excitement.
You can boost the sweepstakes post with Facebook Ads, Instagram Advertising y Twitter Ads where you can choose your target audience and see the reach.
You can also take advantage of your offline channels, for example send out an email to announce the sweepstakes if you have an email database, or put up a poster in your store.
Remember that with the Easypromos sweepstakes apps, you get a certificate of validity to show that the prize draw has been carried out automatically and transparently.
Extra Ideas for an Independence Day Hosted Campaign with Entry Form
If you want to organize something more elaborate for your Independence Day campaign, you can create a campaign with entry form and that way you can collect leads. Easypromos offers many different options, you can choose between simple registration, survey or quiz, coupon codes or a video or photo contest.
In this example, the Colony ER Hospital used our Multiple-choice test app to test their community's knowledge of US history to create engagement and at the same time collect the data of the participants.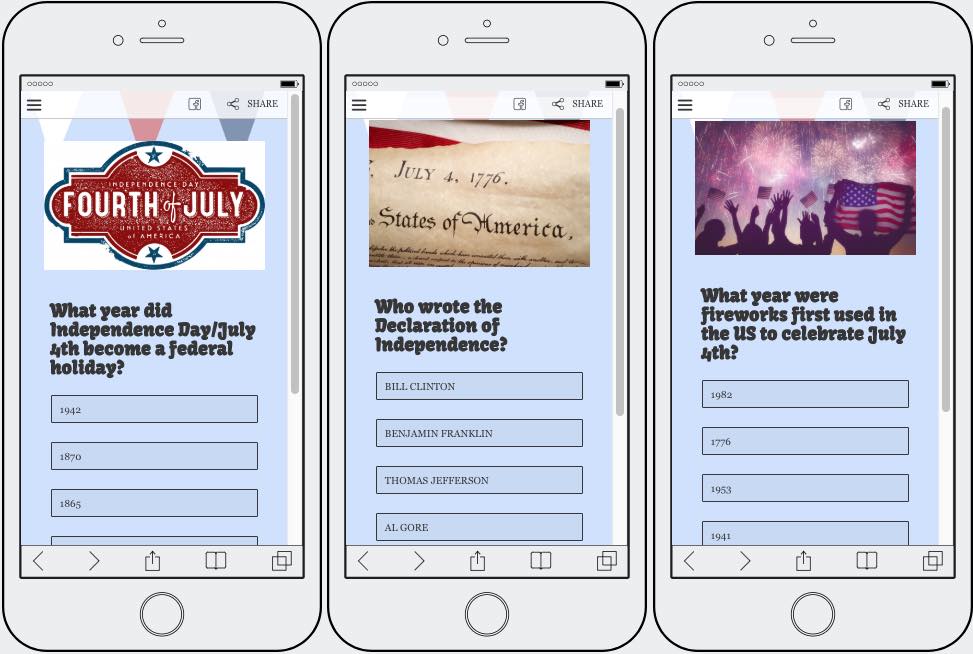 If you have or sell a product that is related to American history and Independence Day, the 4th of July is the perfect occasion to promote it. That's what this store did and they included the recruiters tool to give extra entries per recruited participant: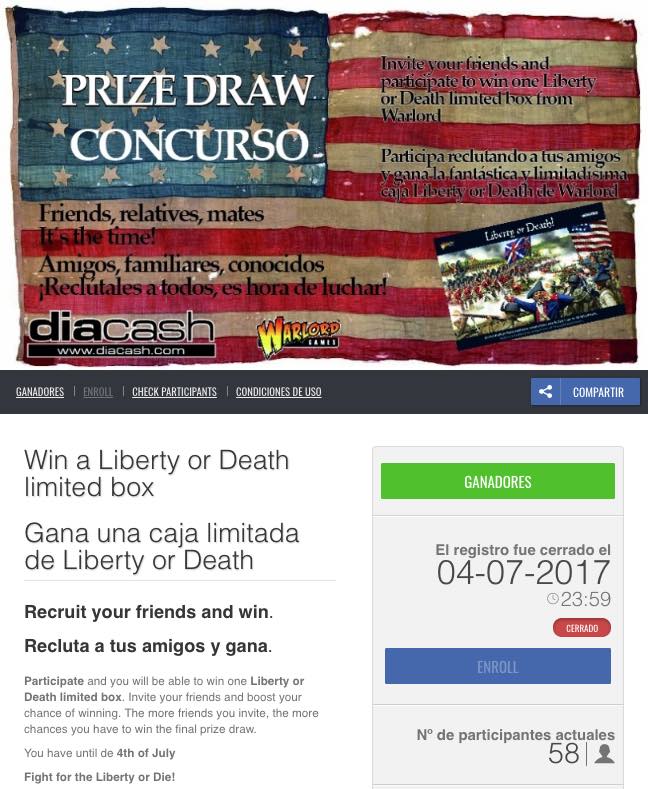 Are you ready to create your sweepstakes to celebrate Independence Day? Get started here.
Happy Independence Day! Happy 4th of July!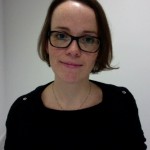 Randi Jensen
International Business Developer in Easypromos