Posted in: EventsLast update: 07/03/19
International Women's Day becomes a bigger celebration every year. On March 8th, social media will be painted purple with celebratory messages, campaigns, hashtags and awards. If you want to get involved, then an social media giveaway is a quick, easy way to show how much you appreciate your customers.

So why a giveaway? It's a win-win situation. When you share a prize, your followers feel valued and rewarded – especially if you set up an interesting challenge to take part. At the same time, you can collect comments or user-generated content to inform your next social media campaign. And the best part? It couldn't be easier to set up an International Women's Day giveaway and pick a winner.
Let's go through the basic steps to organize an International Women's Day giveaway in 5 minutes.
Choose a design
Social media is all about the visuals. So before anything else, you need to consider the design of your International Women's Day giveaway.
The visuals you choose will depend on the social network you use. For example, if you want to advertize your giveaway on Facebook, remember that images can only contain 20% text. If you use Twitter, then video content is much more effective than images. And on Instagram, anything goes – so long as your photo, gif or video is gorgeously designed.
In a giveaway, it's usually a good idea to display the prize, or post a video that shows it in action. But you could also share an image related to International Women's Day, or a "teaser" image that advertizes the contest without giving any details away.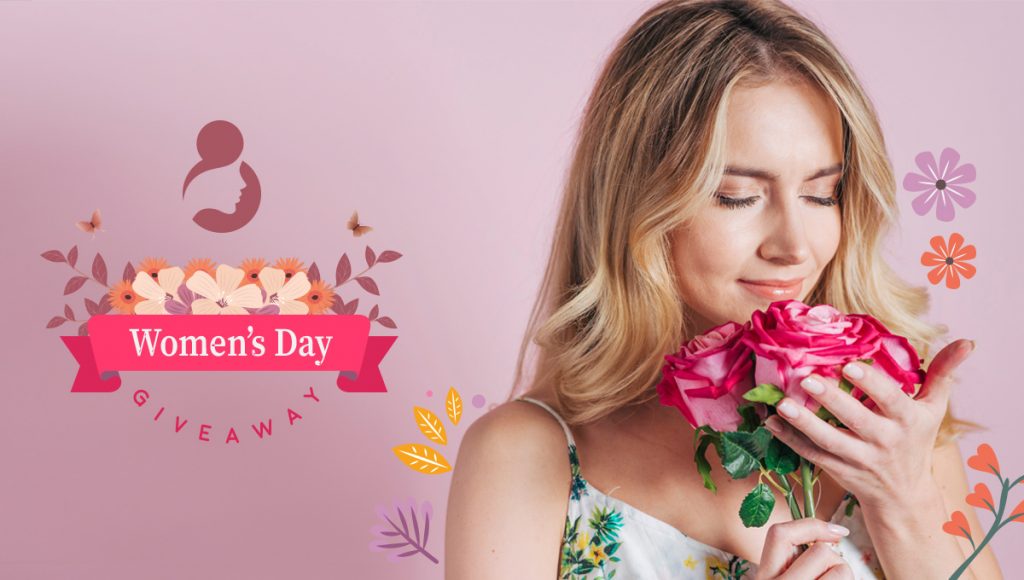 If you're short on time or design experience, then you can use ready-made templates like these. Just upload the template as a post or Story on Facebook or Instagram, and fill in the contest details in the caption.
Write a post to announce your International Women's Day giveaway
Next, you need to think about the text of your giveaway post. There are a few key elements:
explain the rules
describe the prize
give a call to action
tell users where to access terms & conditions
confirm that the giveaway is not organized or supported by the social network

Those final two points are a legal requirement. But within this framework, you can create a highly motivating and effective post.
In a comments contest, the call to action is always a question. Ask your followers something open-ended, so that they can share original, heartfelt comments. Here are just a few suggestions for an International Women's Day giveaway:
Tell us about an inspiring woman in your life.
How do you pledge to support women on International Women's Day?
What is your wish for women in the future?
How does your workplace celebrate International Women's Day?
Tell us what women's empowerment means to you.
If you have a very active community of followers online, then you can take things one step further. Ask for International Women's Day photos and videos with a mention + hashtag contest.
Maximize participation
Now you've announced your International Women's Day giveaway, it's time to go viral. Creating a giveaway post was just the first step!
If you want to reach new users, or have a specific target audience in mind, then Instagram and Facebook Ads are an excellent strategy. Create ads in post or Story format to publicize your giveaway as widely as possible.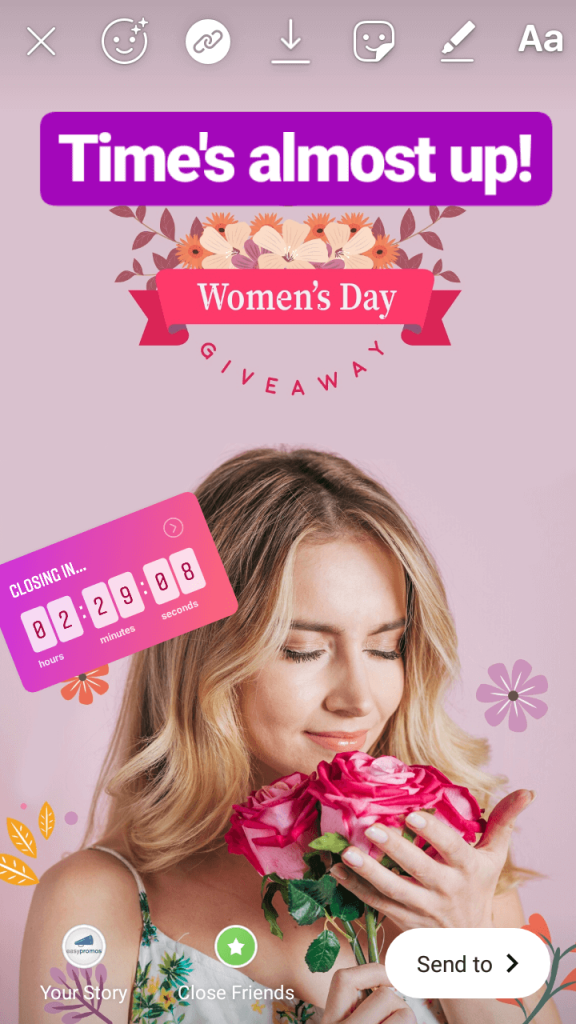 However, if you don't want to invest in ads, you still have plenty of options. Try these ideas:
create multiple posts about your giveaway to remind users
link to the giveaway post in your Stories
share a Story with a countdown sticker
livestream the moment you select the winnerkeep it simple
share in Stories
add updates and countdowns
For maximum reach, you can run a giveaway on multiple social networks at the same time. Learn more about the app.
Congratulations – your International Women's Day giveaway is ready to go! Just wait for the comments to roll in. Then, when you're ready, connect the giveaway posts to your Easypromos account and choose a winner.
You can find even more ideas for International Women's Day here. And if you'd like any help or advice, you can chat live with our support team.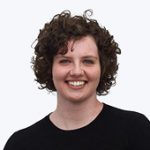 Corinna Keefe
Content marketer at Easypromos
Publication date: 2015-08-26