Posted in: Applications for FacebookLast update: 31/08/22
Facebook has announced new tools for Facebook Page administrators to help them communicate with users and clients more quickly, and manage the inquiries received daily on their pages more efficiently. Among the new features introduced is the option of responding to a public comment with a private message. Below, we explain in detail what these new tools consist of and how you can make use of them to communicate with your fans.

More and more internet users are using the social networks to communicate with brands and pass on their questions and doubts. Until now, Facebook Pages could only respond and communicate with users via the method used by the user; in other words, replying to a comment made on the wall with a comment; or replying to an inbox message with an inbox message.
In the following weeks, Facebook will provide administrators with new tools for communicating with users quickly and in a personalized way. Let us outline what these tools consist of and how they work:
1. Responding to a comment privately
After a user has left a comment on the wall or below a post, the administrator can respond to the comment privately by clicking on the 'Message' option. This will open a private message containing the chain of correspondence which has already been exchanged with the user. The message will include a link to the user's comment for them to keep as a reference.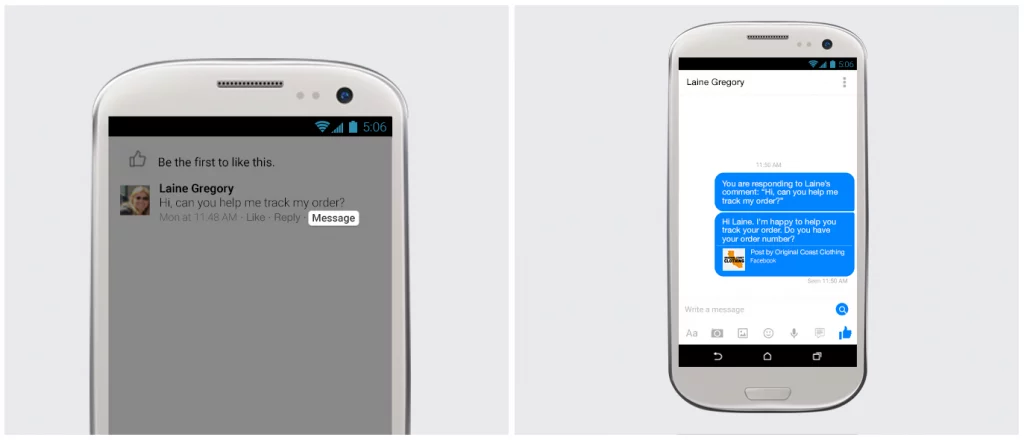 After replying privately to a comment, a message will appear beneath the comment, indicating that the company has replied privately. In this way, other users will be able to see that your Page has replied to the initial query.
2. Button for 'sending message' in an advert
Communicating with brands via adverts on users' walls is now easier than ever: Facebook has incorporated a new Call-to-Action button with the action 'Send Message', which enables users to begin a conversation with the company with a single click. After pressing the button, a window will automatically open in Facebook Messager, enabling the user to communicate with the brand privately to address any doubts or queries that he or she may have.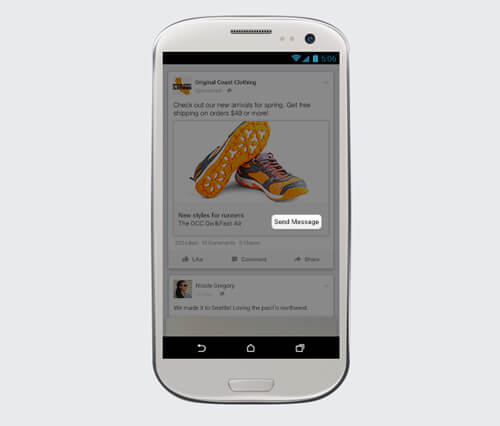 3. Identify the pages with the quickest response time
Responding quickly to a request or inquiry is key to providing your customers and users with a positive experience when interacting with your brand. Users can now identify which Pages respond most quickly to private messages, as Facebook identifies such Pages with the 'Very responsive to messages' icon.
How to take advantage of new tools for your contests and promotions
Facebook contests and promotions are an excellent opportunity to dynamize your page, increase user engagement and obtain new fans. When a new promotion is launched, the number of user enquiries usually increases: some fans who are interested in taking part will ask how they can do so; some will simply leave a comment on your wall to thank you for the wonderful sweepstakes, etc.
Treating each query and comment is a personalized way is one of the community management tasks involved in all promotions and contests, and responding to each and every comment is vital. Receiving an individualized response to their question will improve the user's experience, and this, in turn, will keep them interested in the promotion and encourage them to take part in future contests and sweepstakes.
So when organizing promotions on your Facebook Page, you can take advantage of these new tools provided by Facebook to facilitate communication with your participants and users, thus managing the queries that you receive more quickly and effectively.
Read Facebook's notification about their new tools for aiding communication between Pages and users.
Publication date: 2015-08-12