Posted in: EventsLast update: 13/11/15
National Grandparent's Day is celebrated in the start of September every year. It is a fun day when grandchildren get to spend quality time with their grandparents. Here are some ideas for National Grandparent's Day.

Cooking Competition
You can have a cooking competition where grandparents can make their family dish with the help of their grandchildren.
Picture Competition
Recreating old photographs is always fun and has a sentimental value attached to it. You can ask the grandparents to pick up the first picture they had with their grandchild and to strike a same pose again. Organize a photo contest to viralize the promotion.
Fancy Dress Competition
This can be fun as the grandparent and the grandchild can dress up as famous characters like Batman and Robin, Shrek and Donkey, Carl and Russell from Up, etc.
Have a Sweepstakes
Everyone loves a sweepstakes. You can have one on National Grandparent's Day so that the event gets more exposure. Create random and automatic sweepstakes here.
Contests
You can have several contests such as:
Eating Contest: Where the team has to finish the food that is given to them.
Draw Your Grandparent: Where children draw their grandparents as they perceive them.
Dress Your Grandchild: Where the grandparent dresses up their grandchild as a famous character.
Here is how you can make national grandparent's day go viral on Facebook and Twitter:
Facebook
For Facebook, you can create a fan page. Choose a good name for the page and add an attention-grabbing picture. After you have added the description, send your friends the suggestion to like the page and ask them to share it on their walls so that more people learn about it. You can even opt for paid promotion as that will surely make these ideas go viral over the network. Make sure you add interesting pictures and small tips to keep your audience engaged. You can also organize a sweepstakes among users who comment on or Like a post on your Facebook Timeline.
Twitter
In order to viralize all these ideas on Twitter you would have you will have to come up with a hashtag that is short, easy to use and simple. You can even use acronyms like #NGD2015 (National Grandparent's Day 2015). You will have to tweet a lot about all these ideas if you want people to know about it. You can even ask your friends to use the hashtag to promote it. In case someone retweets your posts, then don't forget to thank them and add the hashtag in the comment. Organize a sweepstakes in Twitter to loyalize your community of followers and to viralize your promotion rapidly.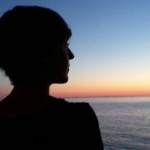 Alexandra Cantos
Journalist and communication freelance
Digital marketing and Cultural communication skills
Alex is an Easypromos' Blog contributor