Posted in: EventsLast update: 21/02/18
Christopher Columbus' birthday is celebrated every year on October 12 in the USA as 'Columbus Day'. You, as a business, can grab this opportunity to create a quiz on Columbus and America, and can post it on all your social media websites, to capture interest of your followers and customers.

Ideas for Making the Quiz
Start making the quiz, and take help from quizzes that have been posted on Christopher Columbus, and America's history. Once you are done with making the quiz, post it on Facebook, Twitter, Instagram, and Pinterest. You will get a lot of response from people who are patriotic and have an interest in increasing their general knowledge.
Make sure that when you are preparing the quiz, you double check it for any error. Upload it at least two to three days before Columbus Day so that more people have a chance to try it out. Offer your followers a fun experience, and award the people who score the most on the quiz. Try the demo here.
Target Your Audience
You will have to grab the attention of your target audience so that they participate in your quiz. You can use relevant hashtags and the promote post option on Facebook to target a larger audience.
Just make sure that your social media accounts have pictures and posts about Columbus Day so that your followers can celebrate it with you. Your quiz should be short, relevant, interesting, and should offer great rewards, as this will attract a lot of people.
How to Reward Your Followers
There are several ways in which you can reward your followers on your social media accounts.
Coupons & Discounts
You can get a lot people to take the Columbus Day quiz if you offer coupons and discounts to people who will score high and will refer it to a friend.
Upgrades
You can offer an upgrade on the product and services to people who will participate in the quiz and score well.
Loyalty and Reward Programs
You can have a loyalty and reward program and integrate it with the quiz. You can offer it to people who will score certain points on the quiz.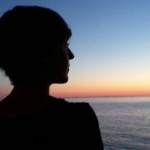 Alexandra Cantos
Journalist and communication freelance
Digital marketing and Cultural communication skills
Alex is an Easypromos' Blog contributor
Publication date: 2015-10-12