Posted in: EventsLast update: 21/02/18
Countless deals are offered during the Cyber Monday. It is not difficult to get these deals if you are aware of Cyber Monday hacks. Here are some tips to add incentives to your purchases and save more in your budget simply by getting and using Cyber Monday promo codes.

1. Find Promo Codes Online
There are different websites which offer specialized offers, discount codes and promo codes featuring a number of websites. Here are some of the websites to find promo codes online. You can also find promo codes on search engines.
SlickDeals
Go to coupons section to get promo codes. You can also search coupons and promo codes according to category or by store.
RetailMeNot
The website features around 50,000 stores provides all promo codes and coupon deals available on these stores. RetailMeNot has a very well-organized system. Simply go to the Categories section and get promo codes.
2. Participate in Promo Code Quiz or Competition
During Cyber Monday, many people, enterprises and NGOs organize quizzes and competitions. Contrary to the popular belief, a majority of these competitions select winners on the basis of merit and grant substantial prizes like discount coupons and promo codes to the winners.
A majority of these online competitions are now organized by software or applications. The organizers may also reveal the application they are using on request. Make sure to participate in a competition which uses an application that conforms to fair and transparent system.
For example, Easypromos App offers a number of features including variety of options to download the codes, instructions for the ease of participants, showing the code in bar or QR format, verifying the code with Validation portal, automated email sending for updating the participants, social network integration, multi-language support, full design customization, and a lot of other features which help both participants and organizers.
3. Reference
If your friends, colleagues or someone in the family has already won promo codes then you can ask them to suggest you references to find codes.
Even if you get small discount coupon or promotional code, say it 10%, yet the effort is worth your search time.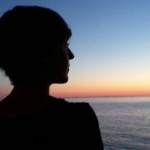 Alexandra Cantos
Journalist and communication freelance
Digital marketing and Cultural communication skills
Alex is an Easypromos' Blog contributor
Publication date: 2015-11-22