Posted in: Digital marketing,Ideas for your websiteLast update: 15/12/15
Your company has a stand at a well-known trade fair or conference and you want everyone to remember your brand. If you're looking to increase the visibility of your brand, and widen your database quickly and easily, an attractive and groundbreaking promotional action will open the doors to the contacts you are seeking. Organize and carry out a live sweepstakes for attendees and you'll become the star of the event.

Many brands and businesses use trade fairs as part of their strategy for marketing and growth. Whether taking part as exhibitors or sponsors, businesses can use trade fairs to publicize their services, provide greater visibility to their brand, capture potential new clients and generate a database of contacts which they can use for future actions. However, in a trade fair environment companies must compete to attract members of the public.
We want to present a very specific action which will help you to stand out and attract more visitors to your stand. The action involves carrying out a sweepstakes and offering an exciting prize. You can organize the sweepstakes by employing new technologies which you currently have at your disposal: tablets and internet. Both these tools will help you manage the sweepstakes with ease and put the contacts obtained in order.
Advantages of the action
Below we show you the benefits that you will obtain with this promotion:
Your stand will gain popularity as word spreads about your contest. You will receive many more visits to your stand.
You will project a modern image, connected to new technologies, leaving behind old fashioned sweepstakes with pots and pieces of paper.
You will compile a perfectly segmented database which you can download to an Excel file upon completion of the contest. In this way you get to keep all the information you requested of your participants.
You will obtain personal contact details of potential clients.
Move around the trade fair
Digital contests are perfectly compatible with tablets and mobile devices. We suggest you use a tablet to display the contest so that you can move around the fair with ease and visit the rest of the stands. Companies, as well as visitors, will be surprised by the contest and keen to take part.
Use this action as an excuse to engage in conversation with possible clients, and explain what your project consists of, while wishing them good luck with the sweepstakes.
The double prize trick
In order for the public to become interested enough to want to take part straight away, you need to offer a juicy prize. However, what you're most interested in is promoting your services and products. The solution to this dilemma is to offer a double prize: the winner takes away the juicy prize of a brand new gadget, such as an Apple Watch, as well as the opporunity to enjoy the services provided by your company.
In this way, people will be more eager to participate than they would if you were only offering your services and so you will increase public participation. But that's not all: the winner will establish a stronger link with your company after having won the gadget and will be more receptive to accepting and using the other prize that you have rewarded them.
We suggest you carry out a sweepstakes a day or two before the fair ends. This will allow you to announce the winner live. If it turns out to be one of the other exhibitors then they will be able to come and pick up the prize. You can have their photo taken alongside the name of your brand and then viralize the photo across the social networks.
How do I organize the sweepstakes?
Easypromos offers you a series of tools which permit you to choose the type of sweepstakes which best fits with your needs and set it up in just a few simple steps.
An application which is interesting for participants and which enables you to collect useful feedback for your company is the survey. You can use this to ask simple visual questions which then provide you with information related to your brand.
Things to keep in mind when setting up your survey:
It should be short. Don't ask too many questions. You don't want the person to have to dedicate too much time to the contest.
Use a design which is consistent with your brand and employ audiovisual resources. Using images and texts will make your survey more attractive and entertaining than it would be if it were purely text based.
The final registration form should only contain the necessary fields. Make sure the form doesn't take too long to complete – only ask for essential information (name, surnames, email address, line of work, whether working for a company or freelance, etc.).
Carry out a final sweepstakes among all participants. We suggest that the final prize be awarded via a random sweepstakes among all registered participants so that they can have the same chance of winning.
Would you like to read a real case study about the company Economía Sostenible? Click here and find out about their experience!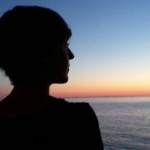 Alexandra Cantos
Journalist and communication freelance
Digital marketing and Cultural communication skills
Alex is an Easypromos' Blog contributor
Publication date: 2015-12-15