Posted in: Digital marketingLast update: 08/04/21
More than two years ago, Facebook announced a series of important changes to its Promotions Policy, signaling a dramatic shift in how companies would be able to host promotions through Fa-cebook going forward. The following blog outlines the evolution of promotions on Facebook pages, and offers readers historical perspective, insight, and options for hosting effective Facebook pro-motions going forward.

Prior to November 5, 2014, Facebook had required that promotion administrators utilized external applications to post promotions to their website.  However, going forward, administrators could post directly to the Facebook Timeline, enabling the coexistence of promotional apps and actions carried out directly on Facebook Timelines. Core modifications included:
It was now possible to hold a promotion directly on a Facebook page timeline. Users could register for the promotion by:
commenting on a Facebook page post
"liking" a Facebook page post
posting to the page's Facebook timeline
It was then possible to use both "likes" and comments posted to the Facebook timeline as voting mechanisms.
It was now possible to use the page's private messaging system to register for the promotion.
It was no longer possible to tag a user in a photo as a method of registration unless the user appeared in said photo.
It was at this point that Easypromos launched an application for creating sweepstakes and exporting comments and "Likes" from a Facebook post. Over time, we have managed to widen our range of app products and features in order to provide a more comprehensive and innovative tool.
Being able to carry out a promotion directly on a Facebook timeline was a positive shift for Facebook page administrators because it gave them an extra tool for providing visibility to their brand. However, apps still provided a bigger advantage: they made it possible to continue obligating users to become fans of a page as a requisite for taking part in a promotion.
This feature made it possible to increase the number of followers of a Facebook page considerably each time a promotion was held. It also made it relatively simple to achieve one of the principal objectives of promotions: capturing fans.
However, this changed on November 5, 2014, when new regulations prohibited administrators from obligating users to become fans of a Facebook page as a pre-requisite for taking part in a promotion.
This change in regulations, together with modifications made to the Facebook algorithm which reduced the organic reach of page posts, meant that the number of sweepstakes carried out directly on timelines of pages have increased in comparison with sweepstakes organized through apps. As a result, administrators have benefitted from holding a promotion directly on their timeline in ways such as:
It is easy to launch contests
It facilitates the rapid creation of specific, dynamic actions on a Facebook page and enables strong engagement with followers
It enables administrators to reward those users who interact the most with their publications
It enables administrators to gain greater visibility for their posts, providing an alternative to Facebook publicity.
In response to this increase in the number of sweepstakes posted directly to Timelines, Easypromos has invested in improving and enhancing its Timeline sweepstakes tool by supplementing it with features that facilitate the work of administrators. These features include:
Easy setup and quick access
Automatic selection of winners and alternates
Manage a blacklist of users
Filters of exclusion for previous winners
Manual exclusion of users
Export a list of users who have commented on a publication to an Excel file, along with their comments
Export a list of users who have liked a post to an Excel file
Filter finalists by their use of hashtags
Emission of a certificate of validity
Carry out a trial sweepstakes
Customizable page for announcing winners
Announcing winners on Facebook and Twitter
Tool for creating and hosting the legal bases
Multi-sweepstakes platform
Post-sweepstakes features:
Notifying the winners of a sweepstakes.
Confirmation of the details of the winners via the "Reclaim your prize" System.
Administration of substitutions of winners for alternates.
With the application you can carry out two types of sweepstakes:
Sweepstakes among all users who "Like" one of the publications carried out on your page.
Sweepstakes among all users who comment on one of your publications.
The result of all these changes resulted in Easypromos development of a comprehensive tool which provides solutions for both quick and simple, as well as for more elaborate, actions.
Facebook applications continue to be indispensable to any Facebook page administrator; not for increasing "Likes", but as tools for carrying out actions which require more complexity than simple comments or "Likes" on a post. If an administrator only wants to boost engagement with the public and increase the visibility of posts, then a direct sweepstakes on the Timeline is an excellent tool. However, if he or she wishes to widen his or her database of users via Facebook actions then the best way to do so is by using an app.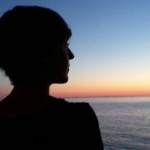 Alexandra Cantos
Journalist and communication freelance
Digital marketing and Cultural communication skills
Alex is an Easypromos' Blog contributor
Publication date: 2015-12-22