Posted in: InterviewsLast update: 25/04/17
"From the start, one of things that surprised us most was that the rest of the stands were still using bits of paper to carry out their sweepstakes", says Carol Zurriaga, recalling her experience at the Girona Trade Fair 2015. As marketing manager of the business consultancy Economia Sensible, she decided to organize a sweepstakes among exhibitors at the fair by using the Easypromos platform. Her aim was to promote the services of her company with greater efficiency. What about the results? She received excellent feedback and the other businesses were astonished at the promotional methods employed.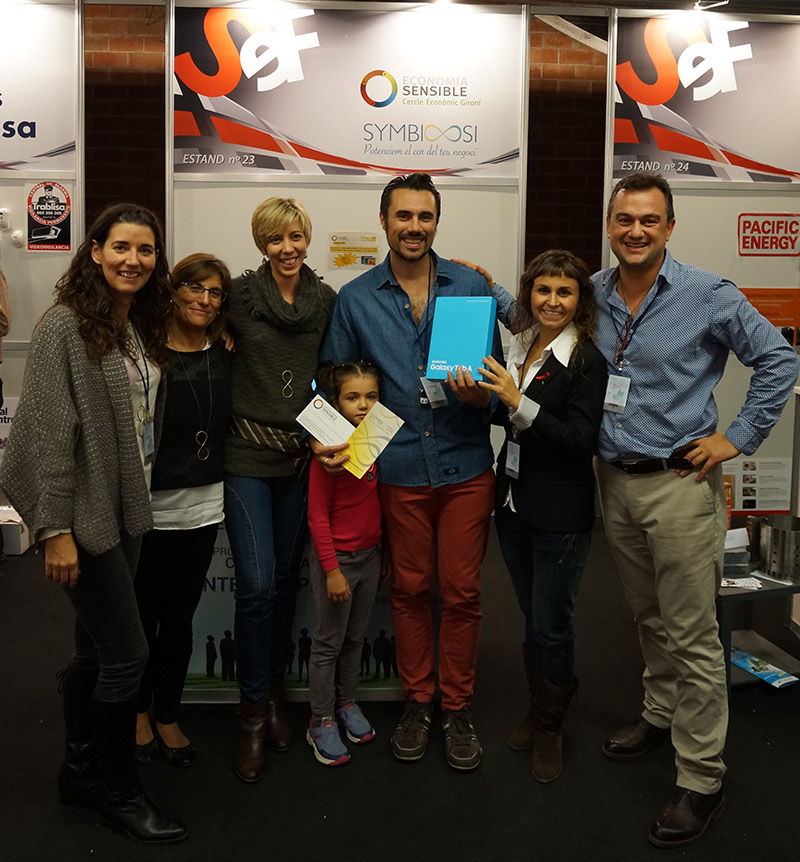 Application: Easypromos Premium Survey.
Device used: Tablet.
Prize: Sweepstakes of a Samsung Galaxy Tablet TabA + Two-hours coaching workshop + economic diagnosis of the company.
Result: 114 physical participants registered in the promotion.
I'd recommend Easypromos for its practicality in enabling you to generate a database and export it quickly and easily; and for the many options provided by the application for configuring and customizing every detail in accordance with your corporate image.
Where did the idea for a digital sweepstakes come from?
This year we exhibited in the Girona Trade Fair or Fira de Mostres de Girona with a joint stand, shared with the company Symbiosi, which offers coaching and business development services.  When thinking about what marketing action to take we decided that we would break away from the traditional idea of sweepstakes with physical forms, urns, and so on. We wanted to be more innovative and creative.
Is this when the name "Easypromos" came up?
Exactly; the platform enables you to customize every little detail and that gave us security and confidence.
What was the public's reaction when you showed them the application?
We went from one stand to another with a tablet displaying the sweepstakes and we invited people to take part there and then. It took just a couple of minutes for each participant. In general, people really liked it. As well as the attendees, representatives of other stands also loved it, especially for its convenience. It also served as a pretext for talking with other companies and making good contacts. The sweepstakes gave us the perfect opportunity for explaining our project and offering our services.
What did the sweepstakes consist of?
We organized a sweepstakes which consisted of a survey with just two questions. Both questions were focused on obtaining information that would be useful for our respective companies. By taking part and leaving their details, participants were entered into a sweepstakes for a chance to win a Samsung Galaxy TabA tablet, a two-hour coaching workshop and an economic diagnosis of their business.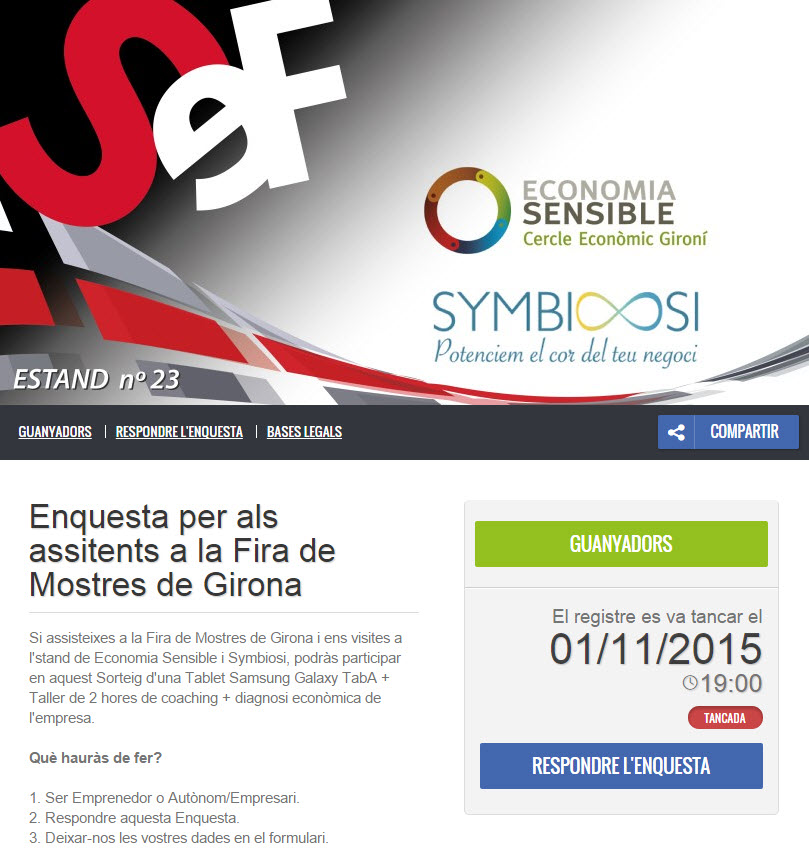 And did you give it all to the same person?
Yes. Although we were giving away three prizes, we decided that there were advantages to gain from awarding the "triple prize". People mainly took part to try and win the tablet, but if they won they would also receive the services of our companies. We knew this would create a bond between ourselves and the lucky winner, who would obviously show greater interest in our services after having won the tablet.
Did you find it difficult to set it up?
No, it was all very simple. You have the step-by-step tutorials, which are highly visual, providing excellent guidance; and there is also the customer service, which is notably fast and efficient. We also used the Emails Platform which enabled us to get in touch with the participants – sending them automatic emails to thank them for taking part, and announcing the winners.
Could you tell me what benefits this experience has provided you with?
A perfectly segmented database, the contact details of potential clients and the experience to help us organize future events. We would do it again in a heartbeat.
Note: If you've enjoyed this interview, don't miss this article about how to use the Easypromos application in a trade fair or congress in order to get closer to the public.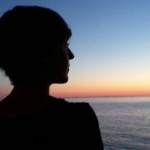 Alexandra Cantos
Journalist and communication freelance
Digital marketing and Cultural communication skills
Alex is an Easypromos' Blog contributor
Publication date: 2015-12-09