Posted in: Applications for FacebookLast update: 18/06/20
At the end of last year, we announced the results of our first ever Social Media Promotions Report which identified Facebook Timeline Sweepstakes, or a random draw of a prize for those who like or comment on a Facebook post, as the most used social media promotion in 2015, represented 58 percent of the 13,000+ paid promotions that year. Even more telling was that 66 percent of all new clients chose Facebook sweepstakes when given the choice between a free sweepstakes/giveaway, photo, video or writing-based contest or coupon.

While social media promotions have been an all-but-hidden subcategory beneath larger digital and inbound marketing programs, as companies of all sizes look to interact and engage with their audiences in a digital world, Facebook contests and promotions are gaining the spotlight. Case in point — we saw usage of Facebook Timeline Sweepstakes increase of 800% in usage in 2015 compared to the previous year, with contest administrators measuring success based on reach, and engagement instead of number of likes.
Further, as social media marketers gain comfort with the ease and results of Facebook Timeline Sweepstakes, we are seeing a migration to increased use of more advanced social media contests such as photo, video and writing contests, which increased by nearly a third in 2015.
"We believe that Facebook Sweepstakes contests are a perfect 'gateway promotion' for many companies dipping their toes into Facebook contests and promotions for the first time, largely due to their simplicity and seemingly fool-proof way to engage and expand an audience while delivering ROI."
Sweepstakes offer these benefits to social media promotion "newbies":
A Safe Testing Ground for Facebook Promotions: Simple and effective, they afford marketers the opportunity to gain experience and become comfortable in the Facebook marketing universe before moving onto more complex online contests and promotions. Further marketers can get comfortable with interacting with their audience and find their social media voice.
Easy and Effective: Marketers need only consider drafting a compelling post, selecting an attractive image, identifying the right prize and drafting terms & conditions. It is also equally easy for a user as participation doesn't require registration or Facebook apps authorization. One click or comment and they are entered to win.
Non-Confrontational: With a sweepstakes giveaway, participants aren't pitted against each other to win a prize, but simply entering a random draw based on a like or comment. This offers the opportunity for the marketer to ease into audience engagement in a way that won't ruffle feathers.
Reliable/Problems Free: In a world with hundreds of different models of devices and several versions of browsers, the full compatibility with every single entrant is a big challenge — which the Facebook platform has perfected better than anyone. With Timeline Sweepstakes contests administrators benefit from the reliability of Facebook. Have you ever heard or seen someone you know complain that he can't like, comment or share a post?
As we head into 2016, we think we will continue to see increase in Facebook Timeline Sweepstakes as companies of all sizes look to increase engagement with their audience in easy, safe and reliable ways. Further, we anticipate continued migration into onto more complex contests such as video and photo as they as they increasingly become more confident in the social media promotions environment.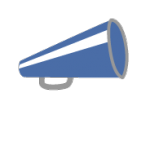 Easypromos Team
Content produced by Easypromos Marketing Team
Publication date: 2016-03-02