Posted in: Applications for Facebook,Digital marketingLast update: 02/01/20
As a Facebook manager among Brand pages are you tired of seeing a flat line in your Facebook Insights graph. Well you are not alone. Ever since Facebook went to their 'pay to play' model it can get pretty lonely publishing posts on your business page timeline. 

However, we did a study of over 6500 Facebook posts involving giveaways between the months of January and March 2016 and what we discovered will surely jolt your heart. Not only will you and your team have reason to be totally excited, in addition you'll literally unlock the way to resuscitate your Insights graph with vibrant leaping lines and beautiful curves painting meaningful pictures about how well you and your posts are performing.
Get ready to breathe life into your FB page once again!
Remember when social proof was all about how many people liked your page? Those were good times and for a while it was the way of social. My how things have changed as FB page likes have given way to Facebook post engagement. Now, relevance of content, strictly means likes, shares and comments on your specific posts. If you have high engagement, edgerank will somewhat step aside and allow much higher volumes of views without charging you ad spend.
Infact, our study showed that businesses just like yours were getting staggering successes by combining their FB timeline posts with contests and giveaways. So much so that FB insights became a fun place to hang out again.
So, if your average posts are getting 1 or 2 likes, comments and or shares here and there, what do you imagine the average contest post is achieving? Well, we are excited to report, the average increase is a staggering 716% on likes, 1774% on comments and 1582% on shares (according to an Easypromos study which will be published in the coming weeks).
How can I achieve this?
Actually we are glad you asked! Quite simply put, it is quite simple and anyone can do it. Watch this brief video or go here to create your first sweeps.
Here are some tips how to prepare and launch your contest and how to make your giveaway a success: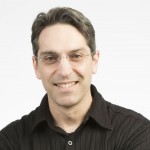 Brian McNeil-Smith
General Manager – North America
Publication date: 2016-07-13