Posted in: Applications for FacebookLast update: 02/12/16
Facebook's "Reactions" feature has gone global, and fans across the world can make their "Likes" more expressive. Now is the perfect time to use this feature to make your sweepstakes more fun and emotive. With Easypromos you can now collect all the reactions that participants use to respond to a post in your Facebook Sweepstakes.

It hasn't taken long for Facebook users to get the hang of choosing the right reaction to show exactly how they feel about a Facebook post. The "Reaction" button encourages users to express themselves in a more personalized way. Easypromos has adapted to this new feature and now offers you the chance to create a Facebook Sweepstakes in which your fans can react to your post with a "Like", "Love", "Haha", and so on.
Features of the Reactions Sweepstakes
The Reactions Sweepstakes works in similar way to the Like Sweepstakes that we're all familiar with. Each participant who likes or reacts to a post will be collected. The different reactions chosen by participants will be displayed in your Sweepstakes Dashboard. This feature is already implemented and set up for all Like Sweepstakes.

Here are the main benefits:
1. You won't leave anyone behind
The Easypromos Facebook Sweepstakes Tool collects all participants who've clicked on "Like", "Love", "Haha", "Wow", "Sad" or "Angry". Each user who reacts to your post will be included. From your Dashboard you'll be able to see which Reactions are most commonly used by your fans.
2. Exclude spoilsports
Some users may choose to use your contest to complain or vent their anger rather than contributing positively. This can look bad. But now you can exclude such users from your sweepstakes by filtering out negative reactions, ensuring, for example, that any participants who click on "Angry" aren't selected as finalists.
3. Filter for content
The Facebook Sweepstakes Tool collects all participants in a single list, but it also indicates which reactions have been used, as well as how often each reaction has been selected. This means you can either run the sweepstakes among all those who reacted to your post or just among those who chose certain reactions.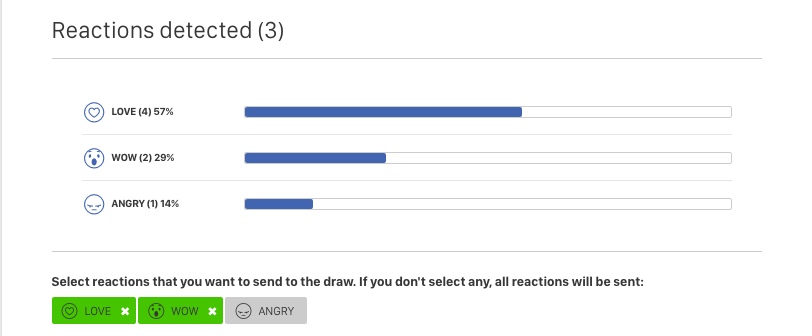 Create a Reactions Sweepstakes from your Dashboard. And don't forget, if this is your first sweepstakes, it's free. If you're still not sure, keep reading for more ideas on organizing a Reactions Sweepstakes.
Idea for sweepstakes using Likes and Reactions
Use it for carrying out a survey. Find out what users think of your product publishing a post with a photo or video of your product. Ask participants to express their opinion on it using Facebook Reactions. You'll probably get a whole range of feedback – Likes, Reactions and Comments – providing you with valuable information about your product.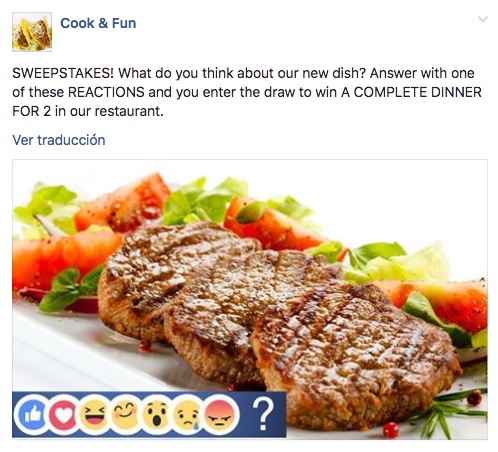 Note: Please, take into account that Facebook Reactions must be used as a quick and easy way to express how you feel. Reactions guidelines ban their use as a voting mechanism, as a tool to represent an action or object, or to direct people to choose only certain reactions. Don't use them in this way in your posts and sweepstakes.
Would you like to see how your posts generate engagement? Create a sweepstakes from a Facebook post and soon you'll see how quickly your community gets involved! Sign up to the platform now and use our tool to create your sweepstakes post, complete with text, emoticons and predefined images.
Other ideas
Have you created an original sweepstakes based on Facebook Reactions? Have you used puzzles, games or other fun dynamics? Write to us at marketing@easypromosapp.com and tell us about it. We'd love to hear your ideas!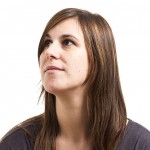 Silvia Marti Ferrer
Marketing and Customer care Easypromos' team
Publication date: 2016-07-11