Posted in: Applications for FacebookLast update: 21/04/17
Creating a Facebook sweepstakes is possibly the easiest way of promoting your product or service. However, there are some essential tips you should bear in mind if you want to get the most out of your promotion. Just publishing the sweepstakes and hoping for the best might get you a decent result, but if you prepare the groundwork first you can really tap into the full potential of this type of promotion. If your sweepstakes doesn't stimulate much interaction from your fans you might be deceived into thinking that this type of sweepstakes doesn't work. In fact, the problem is more likely to be that you didn't treat the sweepstakes as part of a comprehensive promotional strategy.

We've created this step-by-step guide to help you ensure that your Facebook sweepstakes is as effective as possible, throughout all its phases:
1. Here we go!
When someone says "I'll bring you a surprise tomorrow" your face probably lights up. It's only natural. We love surprises, gifts and prizes; and so do the fans and followers of your brand, product or business. Take this opportunity to generate expectation and excitement among them by announcing, a day or two before the sweepstakes begins, that you're preparing a promotion. Tell your fans to keep their eyes peeled and to get ready to join in.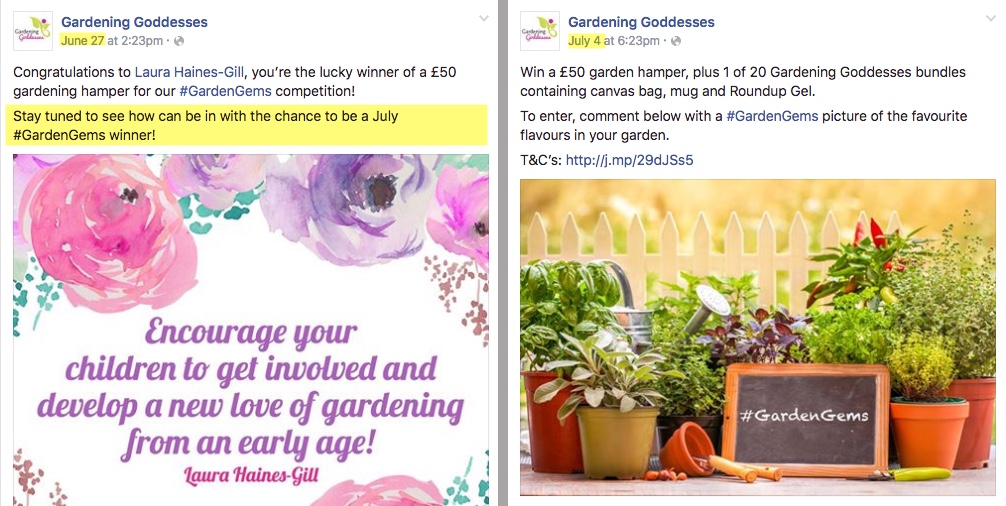 This is your chance to create a buzz around the sweepstakes. Give your fans a glimpse of the prize/s up for grabs. And make sure you do the following:
Announce the time and date of the sweepstakes
Accompany the post with an image or video to make it more appealing
Use language that's simple but easy to understand. Include keywords, such as SWEEPSTAKES, CONTEST and PRIZE. Make sure you use a tone which is appropriate to your community and which will make them feel excited about getting involved in the promotion.
2. An easy, simple and appealing sweepstakes
If your fans react to your announcement with Likes and Comments – even though Likes and Comments are not required for entering the sweepstakes – it means they're excited about your promotion. This type of reaction is your ultimate goal when running a Facebook sweepstakes, since it means you're increasing engagement with your audience. End result: extend your reach and attract people who aren't yet fans but who are open to becoming one.
Keep the following tips in mind when publishing your post:
Be creative and clear when preparing the content of your post. It shouldn't be too long, it should contain easy-to-understand instructions, and it should be made more dynamic and appealing with the use of photos or videos. The platform already provides you with a preset sweepstakes text so all you have to do is check the dates, add the prize and customize the post to meet your requirements. Read our tips for writing a successful sweepstakes post.
Make sure you time your announcement well. Check your Page Statistics to find out at which time and on which day you're likely to reach the highest number of people. Don't publish the sweepstakes on a Sunday morning if you know that a low percentage of your objective audience will be connected at that time. With clever timing you can boost the reach of your post.

Pin to the top of your Facebook page. You can enable this option to keep your sweepstake post at first position in your Facebook page during all the contest period. This way, although you publish other content, the Timeline Sweepstakes post will be presented always in the first place and it will be helpful to engage more participants.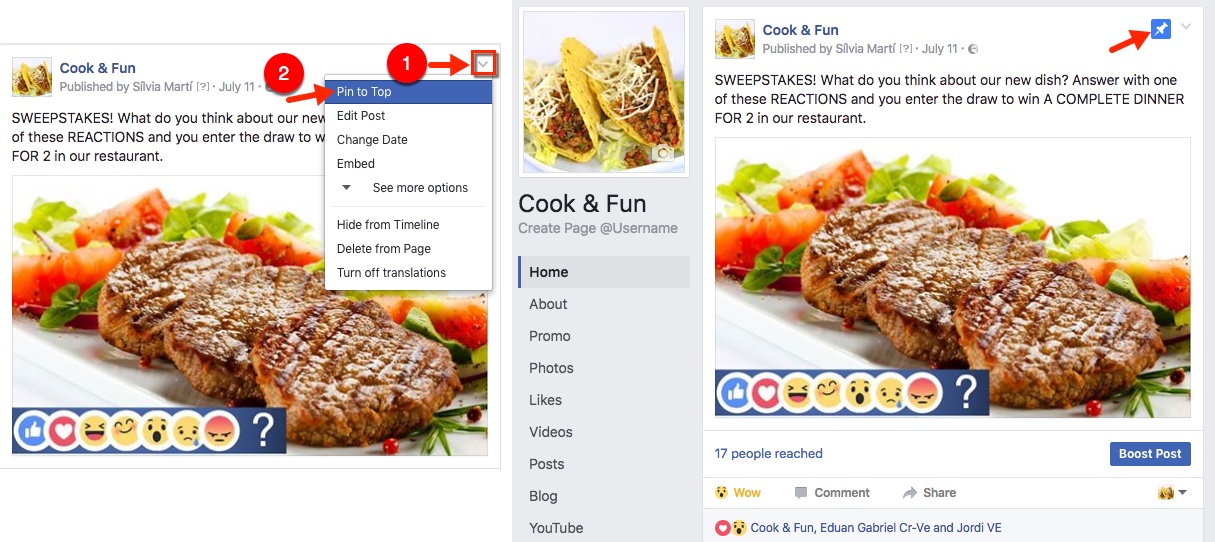 Come and create your Facebook sweepstakes now. Follow our step-by-step guide to making your promotion more dynamic!
3. Cultivate your sweepstakes daily
Posting the sweepstakes to your Facebook Page is just the beginning of a very important period: the active phase. This is when you need to work hard each day to achieve a high level of diffusion and the maximum level of participation. Establish and execute a strategy for promoting and communicating your sweepstakes. Think about which channels and media you'll use for dissemination. For example:
Promote the post with Facebook Ads –boost organic diffusion with paid diffusion.
Use other channels (Instagram, Twitter, posters at point of sale, etc.) to publicize your online sweepstakes.
Post a reminder. For example, two days before the sweepstakes ends you could publish another post reminding users that you are carrying out a sweepstakes and encouraging them to participate. If you have a monthly subscription to Easypromos you'll be able to combine interactions from a number of posts in a single sweepstakes.
This is the perfect moment for connecting with your community, so there are further actions which you can carry out to boost engagement:
Keep tabs on Comments, answering them quickly and efficiently. Whether users have doubts about the sweepstakes, or simply wish to say that they've participated, make sure you respond with a Like or Reply so that participants see that you're an attentive brand that cares about its community.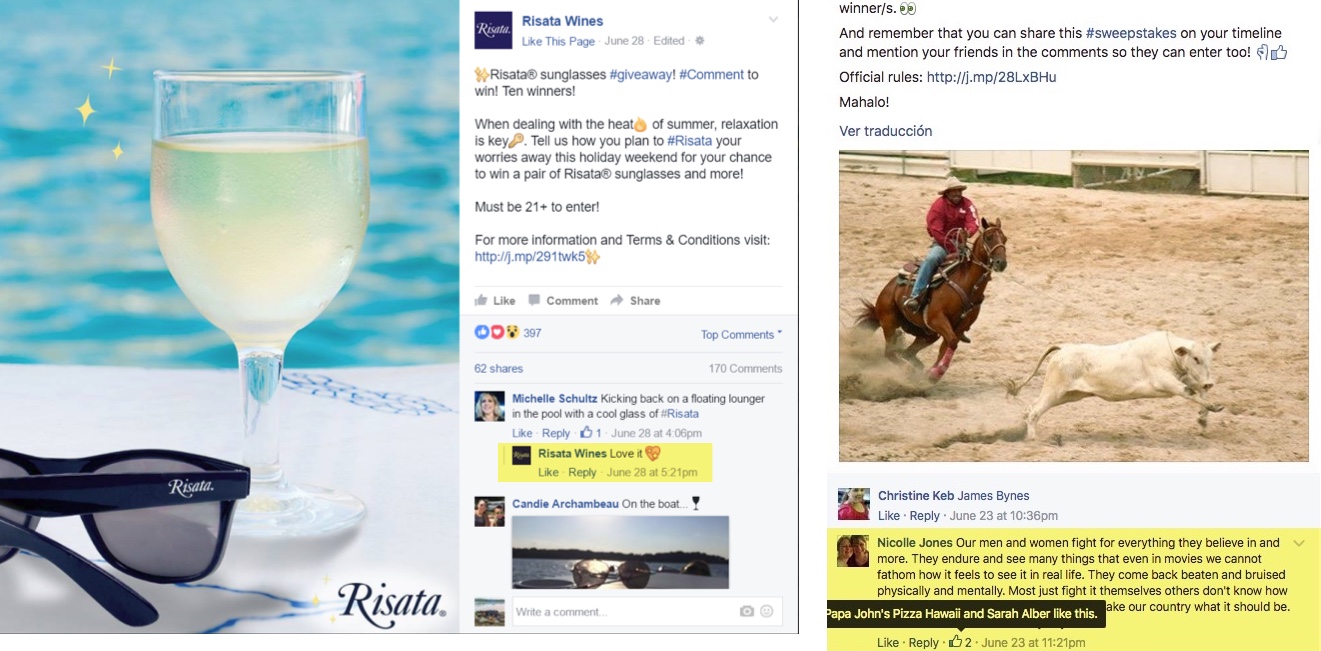 Manage all the queries left by users as Comments. If the query is related to the sweepstakes, answer it directly by replying to the Comment. If the user has a question related to sales, or something other than the sweepstakes, ask them to send you a private message to avoid sidetracking other participants with irrelevant information.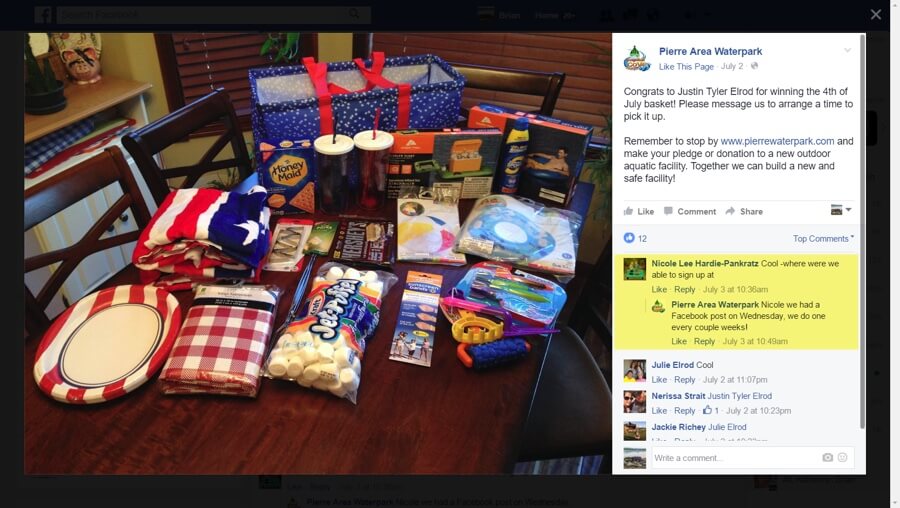 Halfway through the sweepstakes announce how participation is going. Remind participants when the prizewinners will be selected.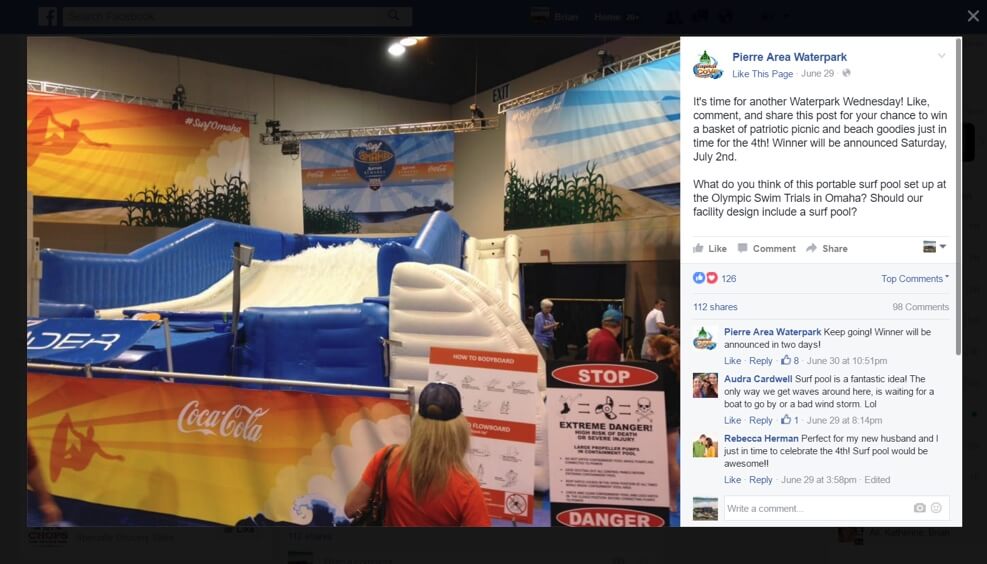 4. Closing participation and carrying out the sweepstakes
Publically announce that the participation period will soon be over. This will ensure that fans who have left comments know they'll find out the name/s of the lucky winner/s shortly. It should also encourage some last minute participation from users.
Run the sweepstakes using the Easypromos tool for randomly selecting winners. Announce the winners on the Winners Page. This will provide you with a direct URL which participants can follow to find out who has won the prize.
Post a Comment informing users who has won – include a direct link to the Winners Page.
If your sweepstakes is based around Facebook Comments, use the Easypromos tool for contacting the winner/s.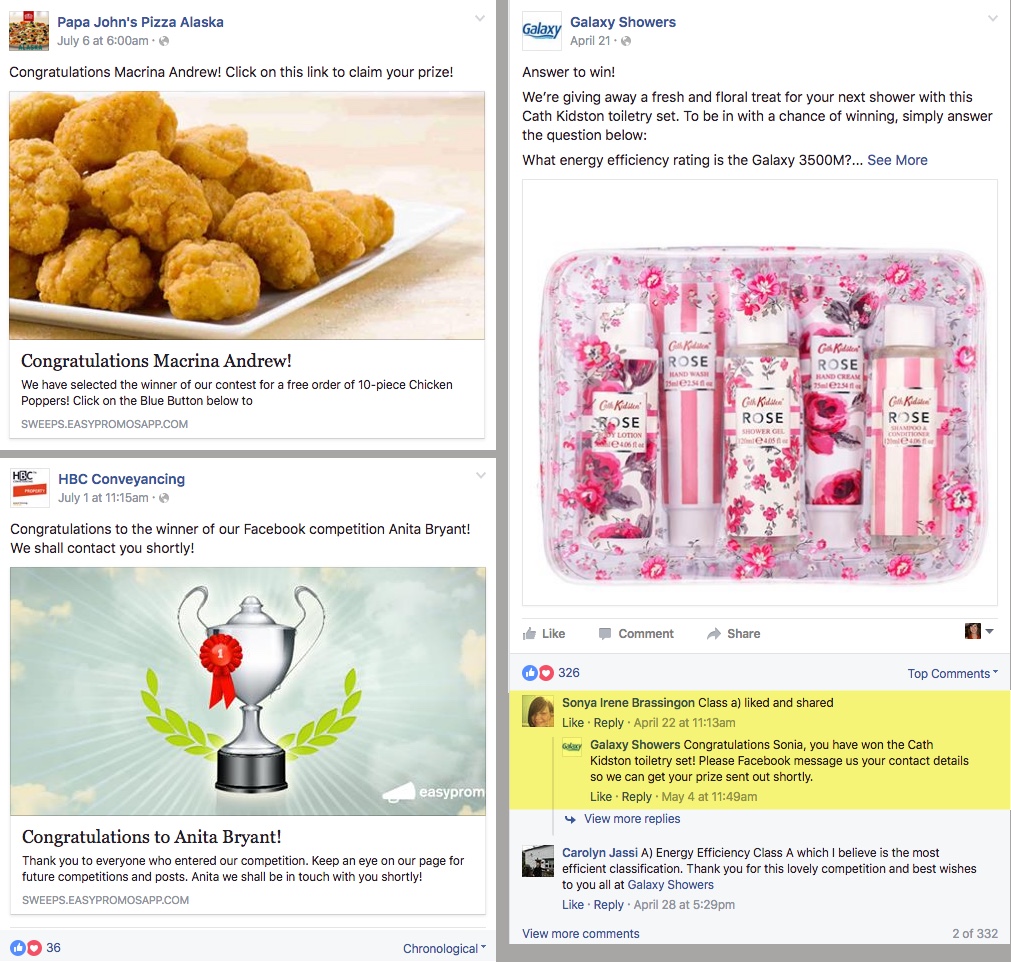 Publish a new post informing users that the prizewinner has been selected. Many participants will interact with the publication, helping you achieve even greater organic reach for your Page.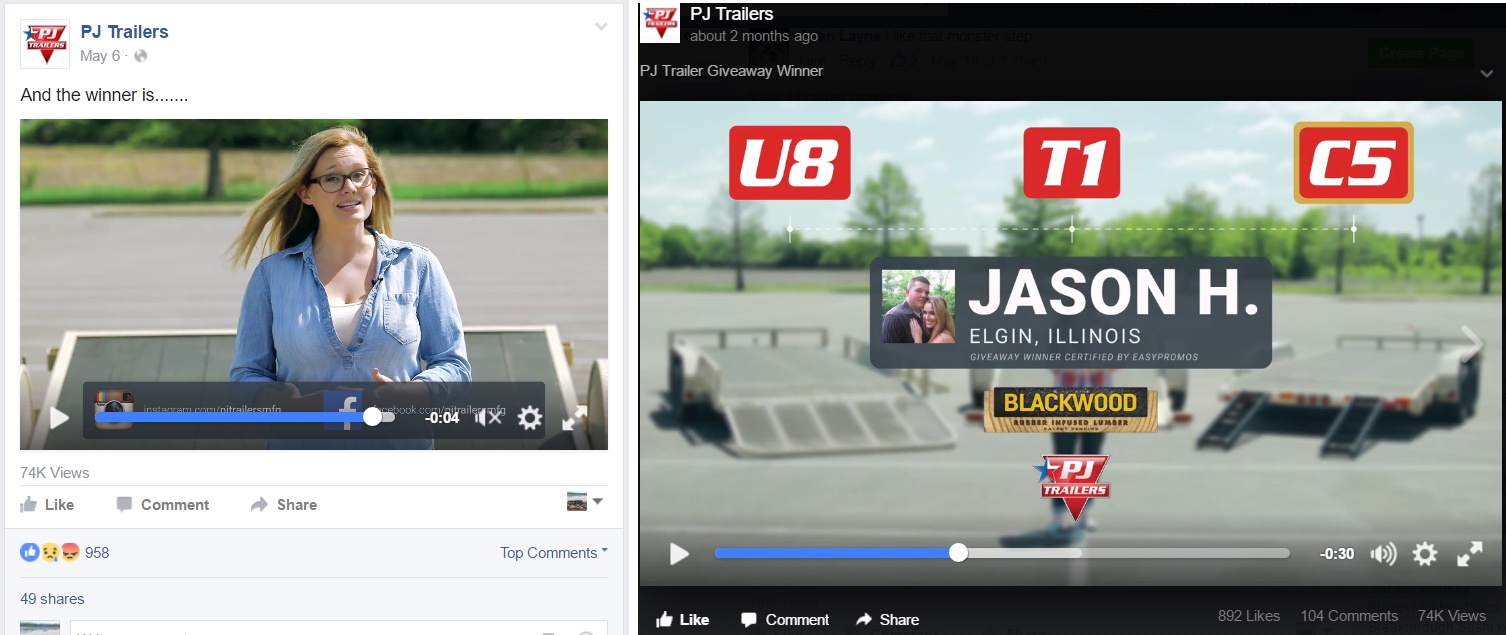 When the winner receives the prize, ask him/her to send a photo. Bring the sweepstakes to a close by posting this photo to the Timeline of your Page. Your followers will see that the sweepstakes was genuine and well-executed and that the brand is trustworthy.
Don't forget to thank everyone for taking part. Encourage them to continue following your Page and keep their eyes open for the next sweepstakes! 
Now create a Facebook sweepstakes in five minutes. The first one is free!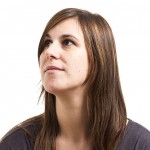 Silvia Marti Ferrer
Marketing and Customer care Easypromos' team
Publication date: 2016-07-08