Posted in: Applications for FacebookLast update: 20/12/17
Facebook sweepstakes are one of the promotion types most frequently used by brands and businesses to make their Pages more dynamic. Such promotions can facilitate wider post diffusion, boost community engagement and, to a lesser extent, grow a fan base. There are a variety of Facebook sweepstakes that can be carried out. Below, we list 7 simple sweepstakes that you can run from a post on your Facebook Page.
1. The basic Like Sweepstakes
It's always a good idea to start with a simple Like Sweepstakes. All you have to do is create a post with instructions for taking part: e.g. entrants must like the post in order to be entered into the sweepstakes. You can also encourage participants to share the post with friends and follow your Page. To ensure your sweepstakes runs smoothly, read these tips first. And don't forget to include an image with your post, as this will boost engagement. Your first sweepstakes will be ready to go in just 10 minutes!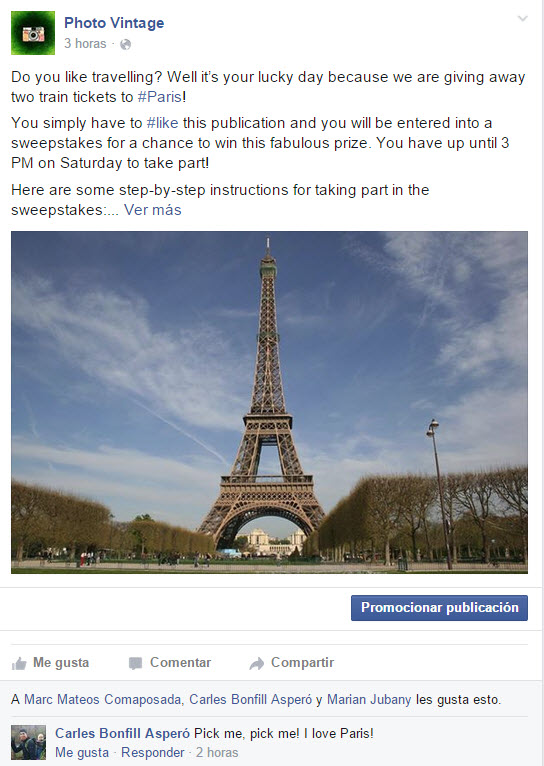 2. Getting to know your followers: the Comment Sweepstakes
If you want a contest that's straightforward but which generates more content than a simple Like Sweepstakes, why not set up a sweepstakes for all users who comment on a post? The first step, as with all types of sweepstakes, is to explain to users what they must do to enter. In this case, for example, they must comment on the post. Encourage users to leave a comment under the post explaining why they'd like to win the prize. Alternatively, you could ask users a question in the post which they must then answer in their comment.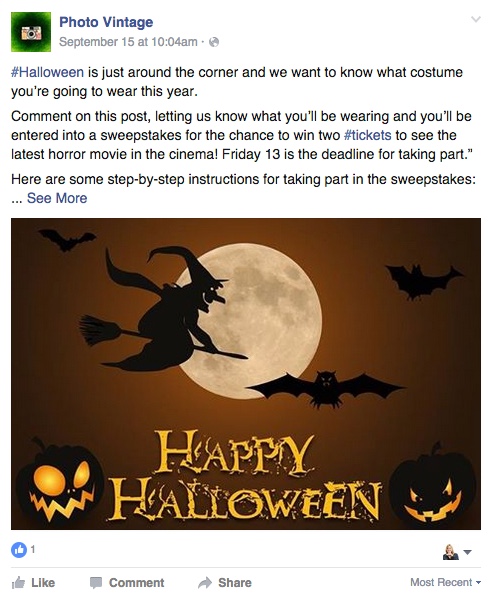 Sounds good? Are you ready to energize your Facebook Page with a Like or Comment Sweepstakes? Sign up and create a sweepstakes in just 5 minutes.
3. Carry out a survey on a product or service: the "Reactions" Sweepstakes
You can use the Like Sweepstakes in a more nuanced way now that the Like button includes a range of reactions which enable users to specify how they feel about a post. These reactions are "Like," "Love," "Haha," "Wow," "Sad" and "Angry". Make the most of this new Facebook feature: ask participants to choose a particular reaction to show what they think about your product, activity or action. You'll obtain useful feedback and participants will be able to express themselves quickly and easily.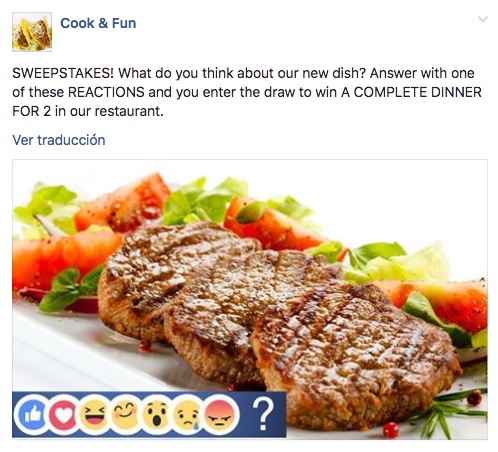 4. Hashtag Sweepstakes for an express betting pool
Another type of sweepstakes which can be organized on your Facebook Page is an express betting pool. Ask users to enter the sweepstakes by commenting on your post with their prediction for a sports event. Participants must accompany their prediction with a specific #hashtag. Once you know the results of the game or event you can use the Easypromos Facebook Sweepstakes application and its Hashtag Detection Tool to carry out an automatic sweepstakes among all those who correctly predicted the result. If you like the sound of this option, read more here.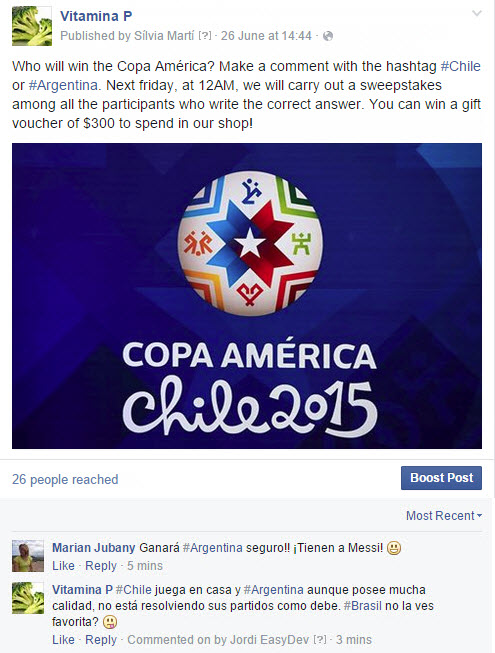 Would you like to give one of these ideas a try? Create your Facebook Sweepstakes now!
5. Sweepstakes for users who comment on, or like, a Facebook Live broadcast.
Reward fans and followers for watching your Facebook Live broadcast by entering them into a sweepstakes. Give all those who comment on, or like, the live broadcast the chance to win a prize. This will encourage users to interact and give their opinion, generating greater engagement and a broader reach. This type of sweepstakes works like an ordinary Like or Comment Sweepstakes, except that it takes place over a specific time period. When the broadcast has ended, you can post the video to your Facebook Page and select the winner/s by carrying out a sweepstakes from the Easypromos Platform. Simply choose the video post from the list of your Facebook posts, then create the sweepstakes and select the winners: all in under 5 minutes. If you think this might be a good option for your Facebook Page, find out more about Facebook Live here.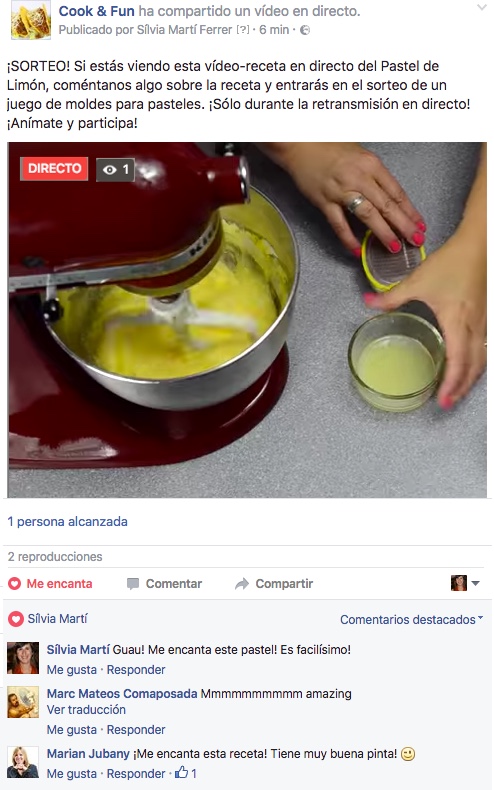 6. Multiple Post Sweepstakes
If you have a Basic subscription, you can run a single sweepstakes in which all post interactions (likes or comments) are added together. The tool will enable you to add up to 10 posts in a single sweepstakes, collecting all participants into a single list and selecting the winner/s. This can be very useful if you want to publish a number of posts promoting a single sweepstakes or prize as happened with this Facebook sweepstakes.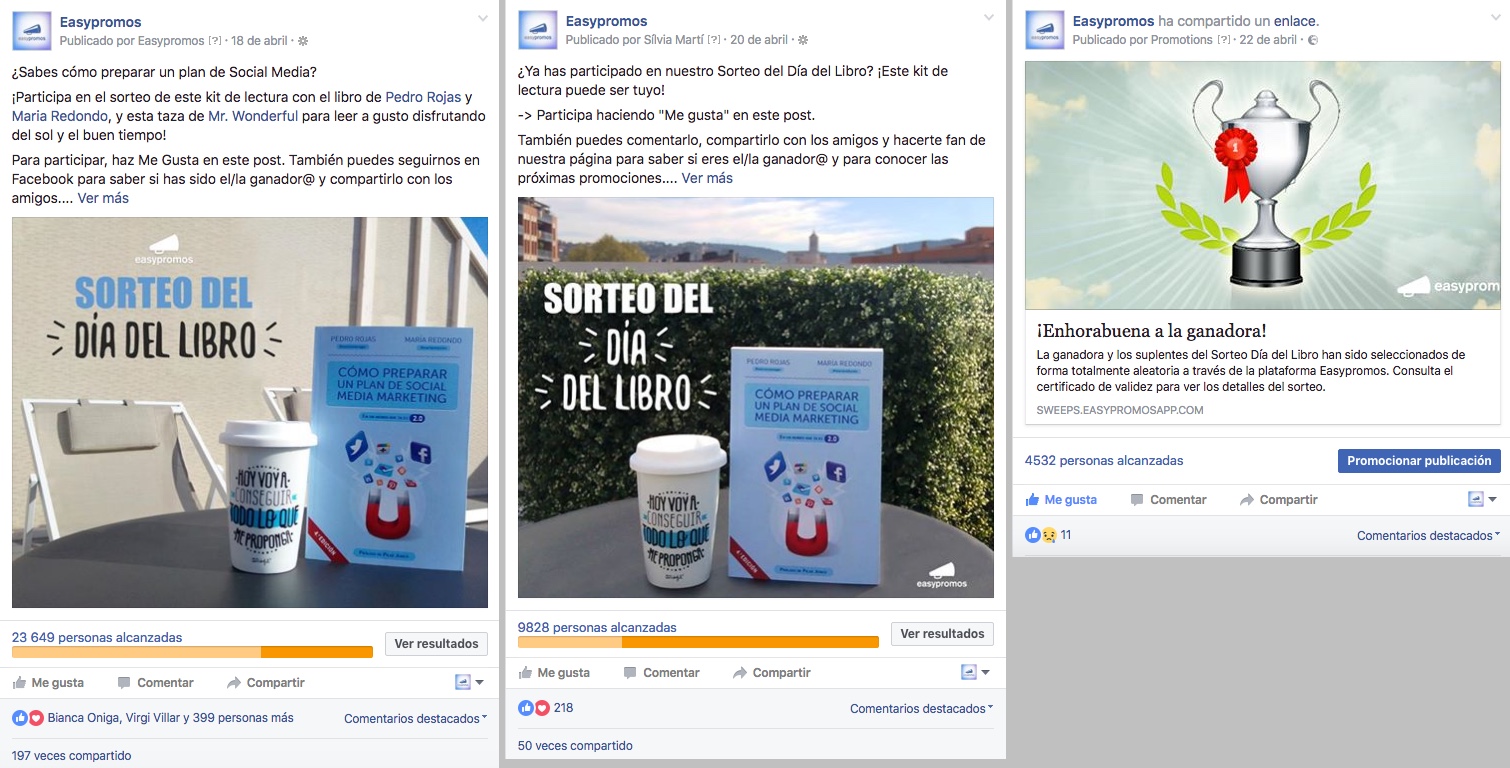 7. Advanced! A variety of sweepstakes in a single post
If your community is already used to entering sweepstakes on your Page, why not offer them something a bit different? Why not try running a variety of sweepstakes from a single Facebook post? For example, if you want to award two different prizes you could ask participants who prefer prize 1 to comment on the post and participants who prefer prize 2 to like the post. With the Easypromos platform you'll be able to carry out both a Like Sweepstakes and a Comment Sweepstakes. You can then obtain a winner from both sweepstakes, awarding each the prize of his or her choice.
Facebook sweepstakes are one of the promotion types most frequently used by brands and businesses. If you'd like to find out how your community responds to this sort of dynamic, log in to the Easypromos Dashboard and set up your first sweepstakes.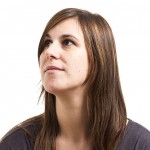 Silvia Marti Ferrer
Marketing and Customer care Easypromos' team
Publication date: 2016-09-08