Posted in: Business news
Press release – TORNTO, ON, BARCELONA, SPAIN NOVEMBER 21, 2016
Today, Easypromos, a global leader in digital promotions, announced the launch of a new "Youtube Sweepstakes" app which enables YouTube influencers to hold a sweepstakes among people who leave a comment beneath their published YouTube video. As more brands connect with YouTube influencers and their channels to reach consumers, the new application brings a fresh resource that can boost engagement and reach on social media through a sweepstakes giveaway
"We are seeing marketers, particularly in retail, moving to forge agreements with influencers to promote a brand or product via their YouTube channels," said Carless Bonfill, co-founder and CEO of Easypromos. "YouTube influencers are tasked with finding new methods and content to promote these brands and products in an ongoing way. By bringing sweepstakes to the YouTube platform for the first time, we are arming these YouTube influencers with content that will deliver reach, engagement and buzz around the products and brands they are promoting."
New tool helps Youtube influencers increase reach and engagement for products and brands they promote via their Youtube Channels
Click To Tweet
The Easypromos YouTube Sweepstakes offers the following functions:
Importing all comments received below a video on an administrator's YouTube channel.
Automatically selecting the winners and alternate winners in a way that is 100% random and transparent.
After the sweepstakes has ended, a Certificate of Validity is generated Easypromos, indicating the date and time of the sweepstakes, the names of winners and alternates, and the exact reference number of the sweepstake — proving impartiality in winner selection.
Auto-generated webpage displaying the names of the sweepstakes' winners, shareable across social networks.
A tool for sending notifications to winners and confirming their contact details, rewarding of prizes in a way that's both efficient and controlled.
Tools for managing and excluding users such as previous winners.
Filters by hashtag.
The YouTube Sweepstakes platform was built based on the popularity of Easypromos Facebook Timeline Sweepstakes app, which according to Easypromos, has shown an increase in comments of more than a thousand percent when compared to a standard non-sweepstakes promotional post on Facebook, with a similar percentage increase for shares.
We expect to see the same level of success in increasing engagement on our YouTube Sweepstakes app that we've experienced with our Facebook Timeline Sweepstakes," said Mr. Bonfill. "YouTube Sweepstakes offer new content that increases excitement, encourages virality through sharing, and expands awareness through broader reach. We're very excited to be the first to bring a Sweepstakes application to Youtube.
About Easypromos:
Easypromos is a global leader in digital promotions offering a self-service, easy-to-use platform to create and manage digital campaigns seamlessly across any social media network or device. Launched in 2010, Easypromos has powered digital campaigns supporting contests, sweepstakes, quizzes, surveys, and more through simple, customizable solutions that are easily shareable for more than 250,000 promotions worldwide. Clients span 50 countries, with promotions running in 24 languages.
Contact information:
Emily Porro – media@easypromosapp.com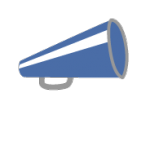 Easypromos Team
Content produced by Easypromos Marketing Team
Publication date: 2016-11-30