Posted in: Ideas for your websiteLast update: 24/05/17
Would you like to carry out a sweepstakes between all the users you have saved on an Excel document? Perhaps you have a .txt document and you'd like to randomly select a user from the list. Or would you like to run a random sweepstakes for a list of users on a CSV file? If you have a database, you'll find it easy to import it to Easypromos to randomly select the winners.

There are many occasions when you might need to randomly, automatically and transparently select a participant or user from a list. For example, if you'd like to raffle a prize or product during an event; choose a winner from among your suppliers for your monthly loyalty promotion; or reward one lucky subscriber to your newsletter with a month's free access to the Premium service. If you need to carry out any of the above, or similar, actions the solution is just a step away.
With the Easypromos platform you can choose the "Pick-A-Winner App" option and configure it to select the number of winners and alternates of your choice. Just import the database or copy and paste the participants list into the tool. You'll be able to configure the sweepstakes to select the number of winners and alternates that you need. You'll obtain a Certificate of Validity guaranteeing your participants that the sweepstakes has been carried out transparently.
This solution enables you to raffle one or more prizes between all the users registered on your spreadsheet. This action is compatible with Excel, CSV, and Text files.
Access the Dashboard now and launch a sweepstakes from your database in just a few minutes!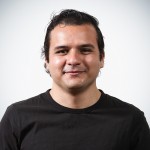 Gabriel Cruz
Customer Care Easypromos team
Publication date: 2016-11-16