Posted in: Digital marketingLast update: 19/04/17
We've been talking for a while on our blog about the importance of developing an Inbound Marketing strategy to capture new customers. The way customers deal with brands' purchasing processes has changed and they expect you to take this into account. Inbound Marketing came into play several years ago as a non-intrusive way of reaching out to users, generating qualified leads and increasing sales.

There are many variables that can contribute to an effective Inbound Marketing strategy. These include: good SEO positioning, working on content marketing, having a strong presence on social media, and employing a variety of techniques for capturing leads, such as carrying out contests or promotions on social media, etc. The idea is to find a striking and fun way to encourage users to participate, providing their email address to the brand with the incentive of possibly winning a prize. Sounds like a win-win situation all round, right?
Now that you can see what you could achieve, we'd like to give you some essential tips that, in our experience, you should keep in mind if you want to avoid making mistakes in your Inbound Marketing contests.
1. Choose the right prize.
There are several things to consider when organizing a successful social media contest. One of the most important of these is the prize that the participants are competing for. We recently wrote on our blog about the best prizes for your Inbound Marketing contests, and we'd like to remind you about the importance of adapting the prize to the objective of your contest and to the class of leads you want to capture.
Don't forget that offering a prize that appeals to everyone won't be much use to you. It's far better to choose a prize that will appeal specifically to your target audience. If the prize has universal appeal, you will obviously attract lots of participants. This might make it seem like your contest is a success, but it won't help your Inbound Marketing strategy very much.
Focus on your target – the buyer persona you want to have an impact on – and think about which prize will spark their interest and motivate them to participate.
2. Make sure you promote your contest across the social networks.
Don't think that simply setting up a contest will be enough for it to succeed. You need to dedicate time to promoting the contest among users, and spreading word about it across all the channels you have at your disposal.
You should also maintain active communication during the period of the contest. Users like it when brands pay attention to them, so encourage participation and always reply to doubts and comments. It's important that you show yourself to be actively engaged so that participants feel like you're with them throughout the contest. This will boost participation.
3. Use applications with mobile-optimized versions.
Keep in mind that a very high percentage of web traffic and social media activity is generated via mobile devices. It would be a big mistake to launch a contest that can't be viewed correctly on such devices. Recent studies from Spain, for example, reveal that 92% of online users access the internet via their smartphone. You should bear this in mind. From a study we carried out here at Easypromos, we can corroborate the growing evolution of the mobile device as a way for users to participate in contests and promotions. At the start of 2017, 67.5% of participants took part in contests and promotions via their mobile device. In 2014, this percentage was just 28.5% of participants.
Avoid errors in your #contests and you'll generate #qualifiedleads in a non-intrusive way.
Click To Tweet
4. Make the most of your brand's website or online store by using them to promote your contest.
If you have a website, online store, or both, use them to promote your contest. Take advantage of all the traffic you receive by posting a link to the contest on your website. Make it a call to action that will encourage visitors to check out your contest.
5. Work carefully on the design of the contest.
It's important that you dedicate time to thinking about which dynamic will be attractive to your target audience. A creative approach to designing your contest will encourage participation and help ensure that the initiative is shared by your community, thus enhancing its virality.
Remember too, that you should always respect the guidelines of each social network when establishing the rules of the contest. Keep this in mind for any type of contest dynamic. Don't take unnecessary risks.
6. Don't ask too much of users.
Asking users to do too much to participate in your contest is a common mistake. Don't be too ambitious. Only ask for information you really need and that users will be willing to provide in exchange for a chance to win the prize. There should be a balance here. If you ask for too many details you'll be putting up a barrier to participation that will be hard for users to overcome, and the effort you make in terms of preparing and promoting the contest will have been wasted.
As you can see, preparing a contest on social media is relatively simple. In fact, if you follow our tips, it'll be a piece of cake. Take note of the above tips and give it a go. If you still have doubts, please don't hesitate to write your questions below.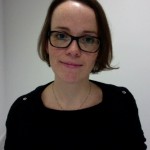 Randi Jensen
International Business Developer in Easypromos
Publication date: 2017-04-19