Posted in: Applications for FacebookLast update: 28/03/19
Broadcasting live videos and polls with Facebook Live will increase the reach of your posts given that Facebook gives more reach value to this type of content and your videos will be shown before posts from other users and will have more views in the users' newsfeed. If in addition to that the thumbnail image is interesting and striking, your video is sure to be seen even after the live streaming. You can change the thumbnail image of your Facebook Live videos to help achieve that. Keep reading and we'll explain how.

This type of live content create great engagement with your community that will be eager to learn how the results of your poll is coming along. When the live broadcast has finished, take advantage of the great viral effect and organic reach of the live streaming: Post it on your page and encourage clicks to get views and spread your message. The key to engage the users is the result of the survey or the most interesting moment of the video so we recommend you change the thumbnail image of your videos to show just that.
What is the Thumbnail?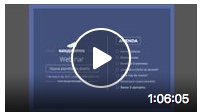 The Thumbnail is the small still image that is shown before and after the video is played. This image is very important because often it depends on this whether the users choose to watch the video or not. Is has to be an image that draws attention and that shows what the users will see if they watch the video.
How do you change the Thumbnail of Facebook Live videos?
Changing the Thumbnail of your Facebook Live videos is very easy. Follow these simple steps and you'll have it done in a few minutes!
Here you can see an interactive video where we also explain how to change the Thumbnail image of your Facebook Live Videos.
It couldn't get easier, could it? Now you know, choose a good image for the Thumbnail image of your videos and get more views!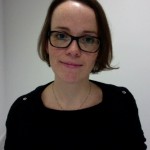 Randi Jensen
International Business Developer in Easypromos
Publication date: 2017-05-10