Posted in: Digital marketingLast update: 10/05/17
The ever-increasing growth of internet use means it is now the primary medium for users and advertisers to coexist and interact. Data on the daily internet usage and browsing time of users leave no room for doubt: All businesses should be using this channel to develop an effective Inbound Marketing strategy. Keep reading to discover a world of possibilities.

Giving an example of customers' behavior when buying on the internet, 74% of Spanish consumers say that they listen to their family and friends when making a purchasing decision. 55% say that they pay attention to online comments when deciding which products to buy.
However, it's also important to remember that even if your company doesn't have an online store, consumers are active online and often use the internet to find information to help them decide which products to buy and which stores to go to. The most common searches range from which products are most suitable for the consumer's needs to which stores offer the best prices. People also search for the opinions of other customers to help them feel more confident about making the right purchasing choice.
In many European countries the use of Facebook is around 40% of the population. In Spain alone, for example, it is estimated that 45% of the population use Facebook (21 million people). A number of studies indicate that Spanish internet users, like many other nationalities, spend an average of three hours online.
Why are we telling you this? Because it's an excellent opportunity that all brands should be aware of, and because all the effort invested in nurturing and promoting loyalty to your customers online will serve as a highly effective method of attracting new leads.
Reviewing the phases of the complete Inbound Marketing cycle, we should now be in the final phase of the process – the one that closes the circle – one that can present new opportunities by attracting leads who can be encouraged to advance through the sales funnel. Don't deliberate any longer: it's time to define your strategy.
Online #contests and #sweepstakes will help you build loyalty with your clients and obtain new leads
Click To Tweet
Build loyalty with your customers and attract new sales opportunities
Establish an action plan for the Inbound Marketing strategy that you have planned, and don't forget to include contests, sweepstakes or polls as these are highly effective ways for brands to attract clients while giving their followers something fun to do online.
If there are prizes at stake in your contest then the users' interest is almost guaranteed. In addition, you can focus part of these contests or promotions on taking care of those who are already your customers, rewarding their loyalty. You'll be able to achieve multiple goals:
Engagement with the community.
Capturing new leads.
Building loyalty to current customers who will speak well of the brand.
Good brand positioning, attracting new clients.
Now, don't waste all the time you've invested. You should treasure your new leads as you do your customers. Cultivate them and work with them to keep them interested in your brand. By earning their trust, you will be well on the way to converting them into loyal customers.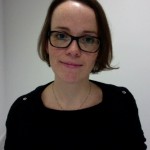 Randi Jensen
International Business Developer in Easypromos
Publication date: 2017-05-05