Posted in: Digital marketingLast update: 02/07/20
A few hours ago, Facebook changed its policy on the use of Facebook Live. An extra item has been added to this policy which conditions the use of live broadcasted polls with Facebook Live. In this post we explain the change and its consequences in detail.

Specifically, this item says:
Don't use the API to publish only images (ex: don't publish static, animated, or looping images), or to live-stream polls associated with unmoving or ambient broadcasts.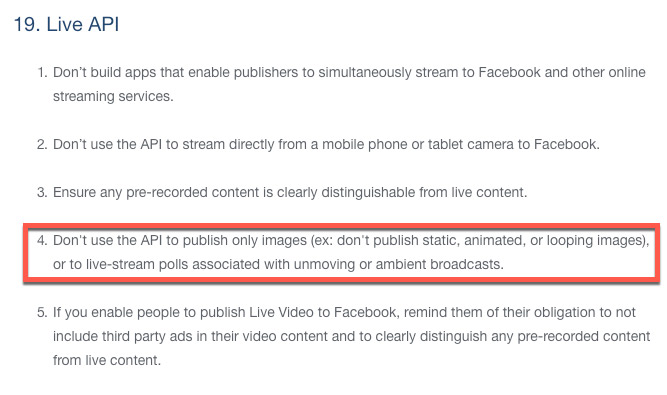 You can read the complete Facebook policy here.
What does this change of policy mean?
This change means that from now on it's no longer permitted to run live polls and surveys in which the background of the broadcast is a static image or looping images or an atmosphere video with counters that are updated live according to the interactions on the post from the users, being reactions or comments.
So, the Facebook Live Polls that we show in the following image is now definitely prohibited: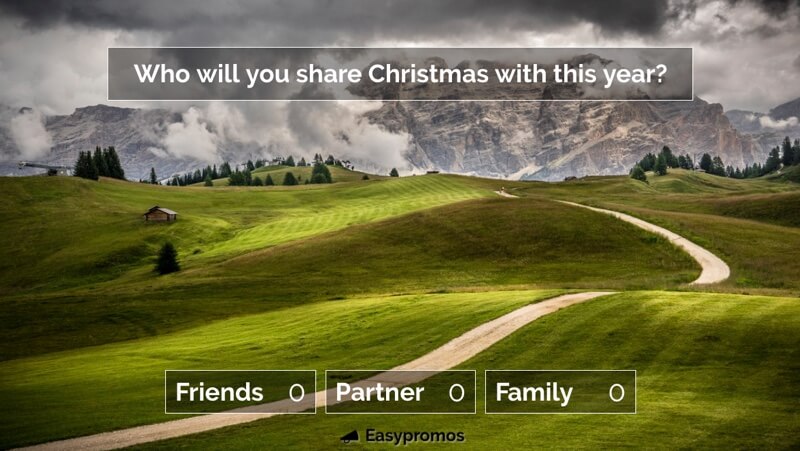 Why does Facebook eliminate this type of actions?
We think that the users and the brands have use the Facebook Live tool in a different way than it was originally intended and designed by Facebook. In Facebook Live the brands have found a great tool to generate engagement and increase the organic reach, however, the Facebook Live polls and surveys benefit from this organic reach but it goes beyond what Facebook had planned. The live surveys with static or atmosphere background gives the brands more visibility organically in a fast and easy way.
In November 2016 Facebook introduced the first change of the regulations saying that the reactions could not be used to vote. This already limited the use of live surveys based on reactions.
But according to TechCrunch, the site that has published the news about the change, in January Facebook did a survey asking the users that saw Facebook Live videos for feedback about this type of content with unmoving or ambient broadcasts with counters that work based on the comments from the users. The answers in general were that these videos are not interesting. Not being found interesting, the Facebook Live broadcast as a product loses quality.
To preserve the quality of the Facebook Live tool, Facebook has decided to regulate the situation by updating its policy and eliminating this type of live surveys.
What does this change mean for Easypromos?
In December 2016 we launched the app Facebook Live Polls which allowed brands to launch a live survey in a very easy and fast way -with static background or ambient broadcasts-, with counters that worked based on the comments the users made. Back then, the Easypromos Facebook Live Polls app complied with Facebook's policies but this new change has eliminated the use of this app.
IMPORTANT: That's why, from today on, it's no longer possible to organize a Facebook Live poll with Easypromos, and we have discontinued the product from our platform.
How can brands benefit from Facebook Live?
Facebook Live is an incredibly powerful tool for brands. Facebook gives the live broadcasts a lot of visibility, they're organically shown to much more users than a normal post, and that's why it's a tool that brands should implement in their marketing actions. Not using it for live polls or surveys but for live broadcasting as if it were a broadcast of a live television program.
An example? We recommend you to take a look at our "Un Café con Easypromos" Live videos which are a live broadcast that we do every Friday at 4pm CET on the Easypromos Facebook page where we talk about a current topic related to sweepstakes and promotions during 15-20 minutes which we find interesting to communicate. At the moment, we only do this in Spanish but we hope to be doing them in English soon.
Publication date: 2017-05-16