Posted in: Applications,Applications for InstagramLast update: 15/02/18
If there is one time of the year when people are at their happiest and most active, it's probably the summer, with its vacations, walks on the beach, open-air dinners and concerts, get-togethers with friends and family members we haven't seen for months… Summer is a time to take pictures and share them online. So, it's the perfect opportunity to pose a challenge to your community, encouraging them to put the finishing touches to a wonderful summer. You might be thinking "What can my brand add to all the appetizing options already available? How can we capture the attention of our target audience?"

It's easier than you think. Your brand can run a fun online promotion with a prize that appeals to your target audience. This could be an Instagram sweepstakes or photo contest. Setting up a photo contest is an excellent option because Instagram is the most visual of all social networks. The expression "a picture is worth a thousand words" describes Instagram perfectly. And summer is undeniably the season when Instagram captures people's attention the most.
Instagram, the social network that comes alive in summer
Many social networks see reduced activity in summer as people generally spend less time on their computers. However, Instagram – which people mostly use on their smartphones – occupies first place in the rankings of online summer activity.
During the summer months, Instagram profiles fill up with photos of feet on the beach, romantic drinks at dusk, sunsets and barbecues… You get the idea, right? This summer, give a boost to your digital marketing strategy by trying new strategies like launching a photo contest. If you haven't run one before, we suggest you don't wait any longer. Get your brand onto your followers' timelines. You'll also be able to compile all the images uploaded with the contest hashtag to an image gallery like the one below: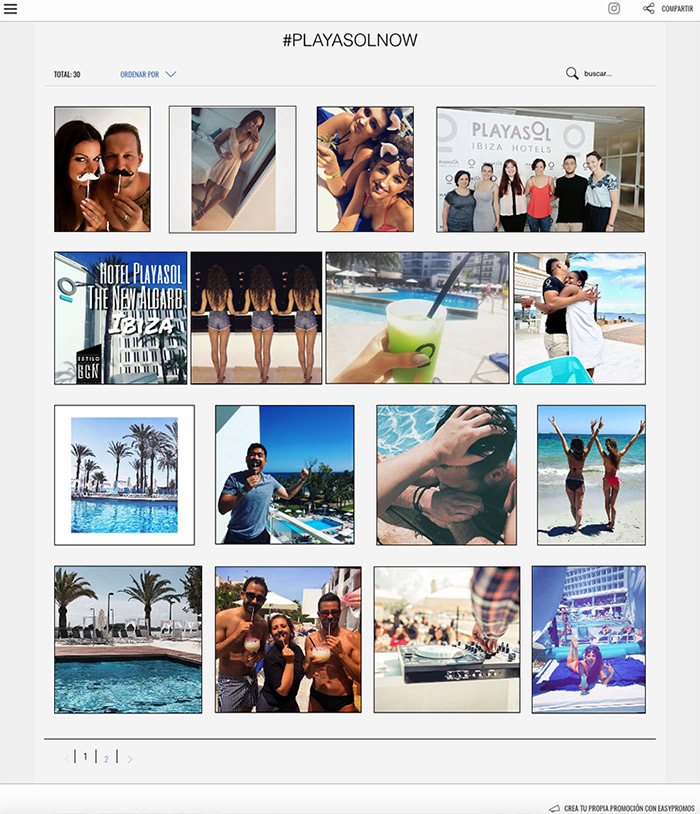 4 keys to making your Instagram photo contests a success
While it's true that summer is the perfect time to launch your contest, you'll still need to consider several things if you want your Instagram contest to be as successful as possible.
People like things to be easy. So, as summer is the holiday season, you'll need to make sure people can participate from hotel rooms, swimming pools, trains or buses. Here are some tips to make your contest a success:
Define a clear, simple participation dynamic. Uploading a photo to the user's profile with a specific campaign hashtag should be enough. Photos can be related to holidays, your products being used by people on vacation, or you could pose a challenge. For example, encourage users to send a photo from a different city each week. There are lots of options. Seek inspiration from your brand, your products, and your target audience and the ideas will come.
Don't forget to spread word about your contest. Your communication should be in three phases: before, during and after.

Pre-contest communication: it's important to share the contest and publicize the campaign ahead of time to generate expectation and viralize it via your followers' shares.
Communication during the contest: you should remain active throughout the contest. Comment on photos, thank people for taking part, remind visitors about the contest dynamic and how long they have to take part.
Post-contest communication: make the most of all the hard work you've done so far. Your participants will have generated lots of content that can help you stay in the limelight long after the contest has ended. Announcing the winners and awarding the prizes are good moments to continue generating campaign-related updates.

Select a prize that appeals to your community, one that's related to your brand, products or services.
As for duration, you have two interesting options: either design a single contest to run all summer (July and August for example) or launch a series of short, interlinked contests. Both approaches will be welcomed by your community. Your decision will depend more on the dynamic of your contest. If the challenge you pose is bigger, or if your idea is to reward the best photos of the whole summer, you should leave your contest running for longer.
Visit our Summer Promotions microsite for more ideas and advice or, now we've given you some tips, it's up to you to take the plunge and energize your Instagram community this summer. And, if your brand doesn't yet have a presence on this social network, it might be a good time to get started, promoting your contest from your other social networks. Get started now!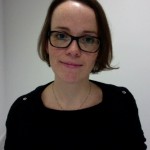 Randi Jensen
International Business Developer in Easypromos