Posted in: Digital marketingLast update: 08/06/17
We're going to look at a type of contest that often works well on social media: the trivia quiz. We're going to explore this type of contest from a perspective of inbound marketing. Quizzes are great for testing the knowledge of your brand's followers. To participate, users must answer one or more questions about a specific subject.

The theme of the contest will depend on many variables, but the most important of these is your campaign objective. Before you set up your quiz, think about what you're seeking to do with your contest:
Capture leads and expand your database of contacts.
Grow your online community with new fans or followers.
Carry out an online survey about a topic that's of interest to your brand. One that's linked, somehow, to your products, or that helps you get to know the tastes and interests of your contacts.
Gain prominence on social media, branding.
Present new products.
Promote a new website.
Support an offline campaign.
Carry out a campaign on a public holiday or similar: the theme of the quiz should be related to the day.
Promote an event: again, here it would be a good idea to link the quiz to the theme of the event.
As you can see, your objective for the contest will determine the theme. If you have any doubts, try our trivia quiz demo to see how simple such contests can be. If you already have an idea floating around your head, why not go ahead and create your first contest?
What are the main features of a Trivia Quiz?
It's a simple contest that encourages your community to participate.
It's not aimed directly at growing your fanbase, since it doesn't involve likes, shares or retweets. But it does help indirectly.
Randomly picking the winner from among all who correctly answer the questions is an effective method of encouraging participation.
To make sure the contest is a success, we suggest you include different types of questions, such as: option selection, dropdown menus, ordering options, etc. This will give the quiz greater dynamism. We also suggest you show participants the correct answers as they complete the quiz – keeping in mind that usually only one participation is permitted per user – so that participants won't be disappointed at not winning the prize.
A good inbound marketing strategy dictates that for your contest to be successful, your fans and participants should feel accompanied during the contest. Therefore, you should make sure to do the following:
Review contest participants at least once a day.
Respond to users' comments, doubts or concerns.
Promote the contest – without resorting to spam – using promoted ads and highlighting posts about the contest for as long as the campaign lasts.
Define your objective, unleash your imagination and propose a fun plan for your community. Your database of contacts will grow and you'll increase your opportunities for getting new sales.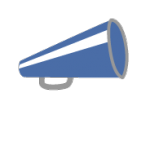 Easypromos Team
Content produced by Easypromos Marketing Team
Publication date: 2017-06-06