Posted in: Digital marketingLast update: 05/03/20
After several years focused on developing and improving applications designed for Facebook and Twitter, Easypromos turned its attention to YouTube. Then, in November 2016 we unveiled a new application designed to manage contests and sweepstakes on YouTube. In this article, we will show you how to get the most out of this fantastic tool and boost interaction with your followers via your YouTube channel. You will also be able to support your Inbound Marketing strategy, generating new leads and working with existing ones.

The statistics of this video hosting site and social network are impressive. Here are just some:
Over a million users.
Hundreds of millions of hours of video viewed each day.
Many people view YouTube instead of watching TV.
Over half of YouTube views come from mobile devices.
Local versions available in more than 88 countries and accessible in 76 languages.
YouTube is where the influencers are. When conventional strategies fail to work, or when your objective audience uses this form of social media more than any other, you must make sure to include it in your promotional campaigns. Run a YouTube Sweepstakes to dynamize and get the most out of this vital social network. Remember that your YouTube channel must be optimized to display relevant content to your objective audience. Here are some important tips:
How to optimize your YouTube channel
1. Establish a video marketing strategy for your brand.
You should establish an appropriate line of content, depending on what you intend to do with your channel, and upload content frequently to generate interest among your users. The videos must be of a high quality. Quality, as usual, trumps quantity, so don't rush things for the sake of it. Only produce videos that will really be worth your target audience viewing.
What type of content can you offer?
Practical tips.
Conferences.
Chats.
Creative videos with an explanatory function.
Pure entertainment.
2. Prepare a suitable design for your channel.
Your brand image should be represented in your YouTube channel. Use a design layout that can adapt to different viewing formats. Make sure that the images can also be viewed from a SmartTV, as the number of users watching YouTube from this type of device has greatly increased.
3. Configure the channel completely.
You have a space in which to host a trailer. This could be a corporate or brand video, or a trailer promoting a specific campaign. Bring your channel to life and the adapt the content to fit your needs.
4. Publish your own content.
Don't forget that the content you publish should always be original and your own. Don't upload videos from other channels or material you have found online.
5. Create playlists.
Order and classify the content of your channel according to the themes of the videos that you're going to upload. This will help your followers move around your profile and find the content that interests them most. In addition, it will benefit the positioning of your videos.
6. Work on the SEO of your channel.
YouTube is currently the second most-used online search engine. There are certain factors that you should consider when attempting to position your videos correctly. These are:
Including the key word in the title, description and tags.
Organizing the videos in playlists.
Sharing them across different social networks.
Promoting user interaction.
7. Think of your community.
Sometimes it's easy to forget that as well as a video hosting service, YouTube is a social network. Don't just upload videos and then forget about them. Your channel is alive. There are people who follow and subscribe to your channel, looking forward to your updates. These users are the reason your brand is on this social network. Dynamize and nurture your community and it will help you grow.
Now, let's focus on that last point. If you want to get the most out of your YouTube channel, try running a YouTube Sweepstakes among people who leave a comment beneath a strategically chosen video. Offer an enticing prize to encourage participation.
Give it a try by creating a sweepstakes with one of your YouTube videos! Your first YouTube sweepstakes is free!
What can you achieve with a YouTube sweepstakes?
Create an online YouTube sweepstakes among all users who comment on a video published on your channel. It's a simple dynamic, but one that could generate multiple benefits, such as:
Stimulating brand image.
Getting closer to your community.
Gaining followers across all your social networks, not just YouTube.
Obtaining greater diffusion for your videos.
Increasing visits to the promoted video and other videos on your channel.
Increasing sales of the promoted product or service.
Continually obtaining new leads.
Use your other social media channels to support your promotion by sharing the contest and promoting participation. Join in conversations and answer people's doubts and questions. Do this and your success will be assured!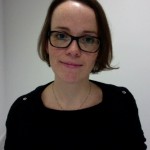 Randi Jensen
International Business Developer in Easypromos
Publication date: 2017-06-15