Posted in: Digital marketingLast update: 19/03/21
Did you know that YouTube already has more than 2 billion monthly active users? It's time to take your business to YouTube! Today we talk about how brands can get the most out of this fantastic platform and use it to boost brand engagement. Read on!

According to Omnicore, 95% of the global internet population watches YouTube, and that makes it the second most visited website in the world. Therefore, it's safe to say your target audience most likely forms part of the 2 billion strong group of monthly active users. If you're still unconvinced here are some more interesting statistics:
One billion hours of YouTube videos are viewed each day.
60% of people prefer YouTube to traditional TV.
70% of YouTube views come from mobile devices.
The platform is accessible in more than 100 countries in 80 languages.
"But how do I make YouTube work for me?" you might be wondering… Well, let us put it this way: video content is more engaging, and therefore more converting than simple text or images. It's much easier for brands to convey meaningful messages through video rather than text or images. Having already mentioned the most impressive statistics of YouTube it is also important to add that there are more than 500 hours of content uploaded every minute. That can only mean one thing; create content is not enough. In order to reach your target audience and see resounding results, you must have a strong YouTube strategy in place.
Today, we take you through useful tips and ideas on optimizing your corporate YouTube channel, and we're about to show you how to use it to boost engagement, connect with your target audience, and most importantly better position your brand in your target customer's mind. Let's take a look!
Establish a strong video marketing strategy for your brand
Corporate YouTube channels vary tremendously. Different brands have identified different ways to reach their target customers and their video marketing strategies vary greatly. The main reason is that each brand must produce content that will not only appeal to but also convert the end user.
The first step to a strong video marketing strategy is establishing an appropriate line of content. You must understand who your target audience, what they like, and what type of video content is likely to generate interest among your users. The videos must be of straight-forward, informative or entertaining (depending on your ultimate goal) and high-quality. Quality, as usual, trumps quantity, so don't rush things for the sake of it. The online user's attention span is around eight seconds but YouTube viewers are already a bit more lenient, as 20% of the YouTube audience abandons videos that haven't sparked their interest after 10 seconds. Keep that in mind!
So what kind of video content should you use to boost your corporate YouTube channel? Here are some tips:
Share practical tips, tutorials and how-to videos – do you sell DIY products or gadgets? Or maybe your corporate YouTube channel is beauty-themed? If you believe that your audience might need some guidance or tips on how to use your products you should definitely go for video tutorials. The Body Shop's YouTube channel is full of practical tips, hacks, and how-to videos. By keeping their content consistent they bring back their viewers and grow their audience, as the users come back for more useful information.

Conferences
Chats
Creative videos with an explanatory function
Pure entertainment – does your audience keep on coming back for more entertaining and fun videos? Keep them coming the way GoPro does! The action camera company regularly delivers high-quality content from their sponsored athletes and customers. YouTube viewers come back on a daily basis for new adrenaline-filled videos.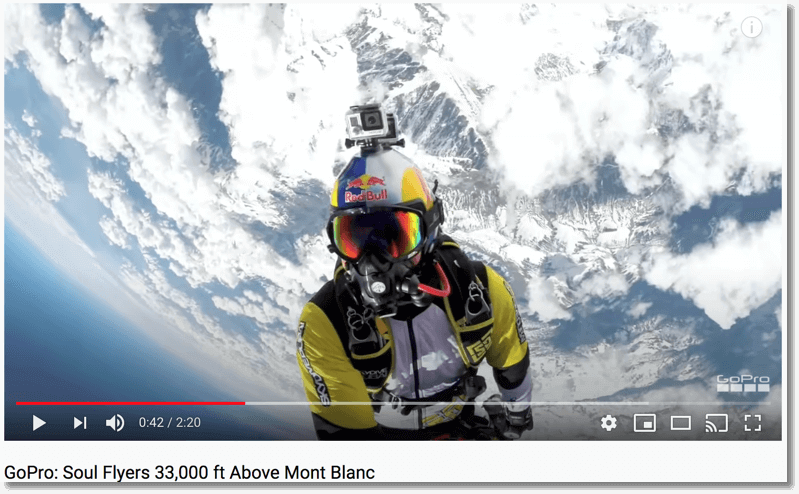 Configure your corporate YouTube channel
In order to reinforce brand awareness and recall your brand image should be represented on your corporate YouTube channel. Use a design layout that can adapt to different viewing formats. Make sure that the images can also be viewed from a SmartTV, as the number of viewers using it to watch YouTube has greatly increased.

Another great way to bring your channel to life and grow your subscriber list is by sharing a channel trailer. It is a video that is displayed to all visitors of your corporate YouTube channel that haven't yet subscribed. This could be a corporate or brand video, or a trailer promoting a specific campaign. Simply put, share something you believe is going to convert viewers into subscribers.
Create playlists to keep the content of your corporate YouTube channel organized
Order and classify the content of your channel according to the themes of the videos. Do it well and you will help your followers move around your profile and find the content that interests them most. In addition, it will benefit the positioning of your videos.
Position your videos better
YouTube is currently the second most-used online search engine. There are certain factors that you should consider when attempting to position your videos correctly. These are:
Identifying the primary and secondary keywords and introducing them in the title, description, and tags. Best way to find out which phrases have the most hits? Head over to the YouTube search and start typing the topic of your interest. All the phrases that come up are what people search for.
Organizing the videos in playlists will help you get extra views simply because videos in playlists are played automatically.
Sharing them across different social networks is the best way to reach your target audience. Let them know that you've shared a new tutorial or a new product review and drive the traffic to your corporate YouTube channel.
Promoting user interaction is a great way to better position your videos. Encourage user interactions, such as likes, and comments to boost engagement of your brand and channel. And we know a great way to do it…
Organize giveaways to reward viewers of your YouTube channel
Sometimes it's easy to forget that as well as a video hosting service, YouTube is a social network. Don't just upload videos and then forget about them. Your channel is alive. There are people who follow and subscribe to your channel, looking forward to updates and new content coming their way. These users are the reason your brand is on this social network. Dynamize and nurture your community and it will help you grow!
Now, let's focus on that last point. If you want to get the most out of your YouTube channel, try running a YouTube Giveaway among people who leave a comment on your video! Why?
Boost engagement – comments lead to increase engagement which helps your brand to reach new audiences, better position your corporate YouTube channel
Reinforce brand and product awareness – your video is likely to attract new viewers and potential new subscribers. This is a great opportunity to work on brand recall.
Encourage social media sharing, as your viewers might want to share your YouTube Giveaway with their friends.
Build better customer relationships and improve customer loyalty and trust. Online users grow emotional attachments with brands that give back to the community and make the audience feel like they belong to the brand.
Grow your audience and retain existing subscribers – even if some of your subscribers are dormant you now have a chance to reconnect with them and ensure they stay part of your online community. Because who would leave a channel that gives back to their community?
Increase visits to the promoted video and other videos on your channel.
Showcase your product – YouTube Giveaways are a fantastic tactic to promote your new product launches and bestsellers. Do it well and you might even…
Boost sales – if you do a great job promoting your brand or product you might earn yourself new customers.
But what's in it for the participants? Of course, you must give them something in return, as otherwise not many people would be convinced on your YouTube videos just because you ask for it. We always mention that incentives are the best motivation to participate in giveaways and promotions. YouTube is a perfect platform to promote your product and showcase the prize. Talk about its functionalities, features, and create excitement within your audience. Remember! The prize must be attractive and appealing to your audience.
Do you want to drive additional traffic to your YouTube Giveaway? Share the promotional video across other social media networks and encourage your followers to participate in your YouTube promotion.
How to run a giveaway on a corporate YouTube channel
Let's start with the most important thing. There are two types of giveaways you can host on YouTube:
Entry Form Giveaway – share a direct link to the promotion in the video description and send users to the registration form. It's a perfect way to convert YouTube viewers into leads.
Comment-based giveaway – it's simple and works fantastically to boost your channel engagement. It's also easy to participate. And today we talk about comment-to-win promotions on YouTube.
You can either ask users to simply leave a comment on your YouTube video or ask them to share their views or opinion on a specific subject. You can also ask your viewers to talk about their experiences, memories, favorite food, or even pets. Let's point out that open-ended questions are best for boosting engagement. They encourage real conversations, which also lead to the participants building emotional attachments with your brand.
Once you ask your question, make sure you explain the entry requirements and participation dates. You should also share terms and conditions so that the participants can access them in case of any doubts.
Are you ready to draw a random winner of your giveaway? Great! Use our YouTube Giveaway app to automatically collect all entries and randomly choose a winner in a 100% transparent way. Our random comment picker app allows you to choose alternates in case you can't contact the winner. To prove the transparency of your YouTube giveaway you also get to obtain a Certificate of Validity that the participants can also access.
So, are you ready to boost the engagement of your corporate YouTube channel and build better relationships with your target audience? We hope we've helped! But don't worry in case of any doubts or questions. You can always contact our Support Team, always ready to assist!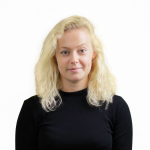 Kamila Palka
Easypromos marketing team
Publication date: 2017-06-15