Posted in: Ideas for your websiteLast update: 04/06/18
Summer is the perfect time to prepare promos for your audience and share them across your brand's social media channels.
 We often talk about how the dynamic of a contest should be in harmony with the brand and its products. It's important to ensure there is a link between the theme of the contest and the brand's commercial activity. But when there's a theme that excites and appeals to everyone, you can make an exception to the above rule.

Summertime is one of those universal themes. It excites people and makes them happy. It's the ideal time to have fun, try out new things and enjoy the delights of a beach holiday: warm weather and sunsets over the sea.
Let's have a look at some great ideas for summertime promos. Make the most of your Basic subscription and get going now.
Contest ideas for summertime promotions
The summer hit
A classic that never fails, year after year. Launching contests and sweepstakes based on this theme can work really well.
Examples:
Vote for your favorite summer hit.
Let's work together to write our own summer hit.
The summer hit of your life.
What was playing when you were 25?
With summer hits as your theme, you'll have endless possibilities for your promotion. Fun, dancing and laughs are guaranteed.
The holidays
For some, especially those in the tourism industry, summer is the busiest season. But for most of us summer spells vacation time.
You could base your contests on this idea, as in the following examples:
Asks participants to tell you where they'll be spending their next vacations.
Run a pick-your-favorite type contest and ask participants to choose their ideal vacations.
Carry out a photo contest based on participants' own vacation experiences.
Beat the heat
This is another theme with a lot of mileage. Encourage participants to share their ideas on how to beat the heat, rewarding the most fun and original answers. Or design a photo contest in which participants must upload their most refreshing moments of the summer, etc.
The beach
This is the favorite destination for many in summertime, and it can be a great source of inspiration for one of your online promotions.
Use a simple survey format and ask users which three things they consider essential for a day at the beach: sun cream, towels, a bucket and spade…
You could run a voting contest, asking participants about their approaches to vacations. For example, "do you travel light or do you carry your house on your backs?".
Run a photo contest and ask participants to upload photos of sandcastles, sunsets, fun towels, beach kit, etc.
Organize contests to coincide with summer beach parties or music festivals that will appeal to your target audience.
The relaxing read
Holiday reading can also serve as great material for your promotion. Social Media is full of reading recommendations, best books to take to the beach, etc. This theme might have more of a niche appeal, but if your audience likes to read they'll love it. You could ask users to share photos of the books they're reading or recommend titles to other holidaymakers; or you could invite participants to vote for the best literary genre for summertime reading: crime, romance, sci-fi, etc.
As you can see, there are loads of great ideas for summer-themed promotions, contests and sweepstakes that you could run on social media.
The summertime makes people feel happy and energized; tap into all this positive energy by energizing your community and connecting with your audience.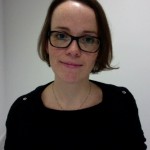 Randi Jensen
International Business Developer in Easypromos