Posted in: ApplicationsLast update: 11/06/20
Videos are ever more popular on the internet and especially on social media. Almost everybody has a smartphone and it's very easy to record a video with one and upload it directly to social networks. Social media video contests are therefore also becoming more and more popular. They are a great way to create engagement with your brand and you're almost guaranteed to get good UGC that you can use in future marketing actions.

A social media video contest can be used for many different reasons and goals and they're sure worth incorporating in your brand's social media marketing strategy. In this post we give you 6 ideas to how to create and host social video contests.
What you can read about in this article:
How does an Easypromos social media video contest work?
When you create an Easypromos video contest, a microsite with its unique URL is created and you can use this URL to publish anywhere you want. The app has it's entry form where users fill in their information and copy the link to their Vimeo or Youtube video or they can upload their video directly. You can also ask for a caption/comment. The last page is the thank you page where there are links to share etc. All the videos go into a gallery. You can also let users participate directly from Instagram and Twitter using a hashtag. Users connecting from their mobile phone or tablet, which is around 70% of all participants in promotions, will have an optimal experience because the app is completely adapted to mobile devices. Moderation is also available so you're in complete control of what's being published in the competition gallery and you can of course enable voting. You can try the user experience in our Video contest DEMO.
Idea 1: Retain and keep interest from existing customers
Since it can be a challenge to get random internet users to create a special video for your online video competition, an idea can be to ask customers that you know will have media content to use it to make a video for the competition. And of course reward them with an amazing prize. This makes your customers feel special and a part of the community.
Like in this example where Quark Expeditions asked past passengers of one of their Expeditions' voyage to Antarctica to submit a 30-60 second video using video, photos, music, special effects, editing, voice over and type to create a "truly artistic expression of amazing Antarctica". The prize was 2 ticket to the East Greenland: Northern Lights voyage.

Idea 2. Awaken interest from other target audience than usual
Maybe your current customers are in the older segment and you want to reach a younger target audience and renew your customer base. Video contests normally attract a younger user segment so it's a good way to target new possible younger customers. Remember that the prize should also be attractive to the younger audience.
This is what a bank has done in their video competition Post'ta vidéo where participants were only asked to make a video telling why they should win one of the several prizes: flight tickets, a language stay abroad, vouchers for stylist advice and gift voucher for Ikea. Voting was activated to select the winners.

Idea 3: Obtain quality user-generated content and increase engagement
Using athletes, radio hosts or other publicly known figures in your marketing strategy can be a good way to attract the attention of a specific target audience that follow or know who the person is. Let them present the contest to awaken interest and they can also share the contest on their own social media profiles.
If you have a very specific audience, you know are a bit tech geeky you can ask more of them for the video, like in the example of the Summer Rail Challenge 2017 by Kevin Salonius hosted by Line Skis. It's a special challenge that only a limited number of users will take but those who do it, do it well, and you know that they will do a lot to get votes in order to win ski equipment. This challenge video contest had 28 entries that between them received a total of 1204 votes. LINE Skis has included a disclaimer in the terms and conditions of the contest that states that the content submitted in the contest will become their property. That combined with the requirement of adding the intro from the presentation video ensures them to get quality user-generated content out of the contest as well as the engagement and viral reach.

Idea 4: Co-branded online video contest to create brand awareness
Co-branded marketing actions are a good way to take advantage of a collaborating company's social media following and reputation. Pair up with other businesses who sell their products or services for the same type of events as you do and create a co-branded video contest to attract new prospects and gain community.
Diamonds Direct is an American jewelry company with both online shop and several physical stores who mainly sell engagement and wedding rings. They teamed up with Simon G. Jewelry and A Way to Go Travel agency to host a honeymoon video contest giveaway where they asked lucky couples to submit videos of their marriage proposals for the chance to win some amazing prizes. First prize was an all-inclusive honeymoon in the Excellence El Carmen in the Dominican Republic, second prize was wedding bands and third prize a jewelry gift for the bride. The winners were selected by voting. 49 entries were accepted and they received 5294 votes in total. All three brands had their Facebook page shown in the My Networks layer to gain followers.

Idea 5: Create engagement from providers with a video competition
Video contests don't always have to be only for customers/consumers, they can also be for your providers. They're a great way to increase engagement from your providers and you'll get good content to convince new providers.
That is what UK based Bidvine did with their Pro Video Competition. Bidvine is a page to find and get competing quotes (bids) from professionals for events, home, learning, fitness, wellness and more. Much work is put in getting users but they obviously also have to work the other side of their business, the providers. Providers were asked to film themselves explaining why they love Bidvine in exchange for the chance to win £50 in cash and £50 in Bidvine credits plus all entries received free Bidvine goodies.

Idea 6: Pick your favorite app as video voting contest
If you're in possession of the video material for your campaign and you want to show it to internet users and give them the chance to vote for their favorite, you can use the Pick your favorite app in gallery format. This lets you have full control over what is published in the gallery, since you're the one publishing it. The videos are published in the gallery as if it were a regular video contest and you enable voting to select the winners or the finalists.
This is what the Italian music contest 'Talent Move 2017' did with their video voting contests. Local talents, groups or soloists could sign up for a chance to record a performance of either a cover or one of their own songs in one of three shopping malls in Tuscany. A Pick you favorite contest was created for each mall and the 15 performances were published in the gallery of the contest and Facebook users could vote for their favorite. The votes were taken into account by the jury who selected the final winner. In one contest, the 15 videos received 958 votes in total, another received 1,411 votes and in the third, the record was beat with 1989 votes.

Know your video audience
Video contests normally don't have thousands of entries, but the users that do submit their entry, you'll know for sure are very engaged with your brand and will do a lot to get votes. So you get high quality leads that will do their part to help the contest and your brand go viral.
Be careful with too many limitations and rules for participation; Lenght, intro, content etc. Even though it's easy to record and share a video, it doesn't necessarily mean that everybody knows how to edit a video. For this you need to keep your target audience in mind; are they young, used to filming and editing, like special videos etc.
How to select the winner of your social media video contest?
When using the Easypromos platform to host your social media video contest, you have several different ways to select the winners of the competition. Enabling voting is a good way to increase the viral reach of the contest. Our antifraud control system will help you determine whether participants have committed fraud to get votes and you can easily exclude them from the control panel. We recommend using voting to pick the finalists for example and then either run a random sweepstakes among the finalists or have a jury deliberate the entries and select the final winner. Or have the jury select the overall winner and let the votes decide second and third place. This is entirely up to how you want to run your video competition, just make sure to explain the dynamics in the description of the contest and in the terms and conditions.
Do you have your idea ready to create your own social media video contest? If you don't already have your Easypromos account, you can create it here. It's free to create your account and to create promotions in draft mode, you will only be asked for payment when you want to activate your promotion.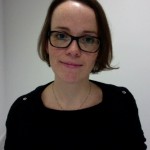 Randi Jensen
International Business Developer in Easypromos
Publication date: 2017-09-13