Posted in: Applications,Applications for InstagramLast update: 27/11/17
Running photo and video contests with hashtags in Instagram has become one of the most effective ways for brands to obtain user-generated content (UGC). Participation is very straightforward because most users are accustomed to sharing their snapshots and videos on this social network. If you already use hashtag contests as part of your strategy for increasing brand awareness and boosting loyalty among your community of followers you might be interested in two new features we've recently incorporated into this app. Both features are designed to help you organize more original contests for your community.
The evolution of the social networks is often what motivates us to take our apps a step further, adapting them to new trends and advancing the needs of our customers. But on other occasions the demands of our clients are what drive us to improve our apps. Here at Easypromos we are always listening to find out more about our clients' needs.
In fact, it was after our customer service team received requests from two clients that we decided to introduce the new features outlined in this article. Both features will have an impact on the Hashtag Contest app designed to monitor and import photos and videos published by users on Instagram. If you've ever used this type of contest – or if you're interested in trying it out in the future – keep reading to find out about the two new features you have at your disposal!
As we've mentioned in previous articles, Instagram is now one of the most popular promotional channels for brands, and contests and sweepstakes are very well received by Instagram users. At the same time, we know that Instagram is constantly evolving: we are used to launching new apps and features to facilitate content creation and increase the creative freedom of users.
Below, we present two Instagram features that Easypromos already supports so you can implement them in your contests.
Importing Hashtags with Emoji
The Hashtags Contest app enables you to collect images – photos or videos – published by users on their Instagram profiles with a specific hashtag. Setup is extremely straightforward: the system only asks you to introduce the hashtag that you wish to monitor; the platform itself then traces and imports all the content published by users with the hashtag in question.
Until now, integration with Instagram allowed you to enter one or several text hashtags. But since Instagram added the option of using emoji hashtags, we've noticed how popular these have become over the past few months. It is now quite common to see a smiley emoji in Instagram hashtags too.
Do you like the idea of using hashtags with emoji in your contests? Well, you're in luck because integration with Instagram now incorporates the language of emoji!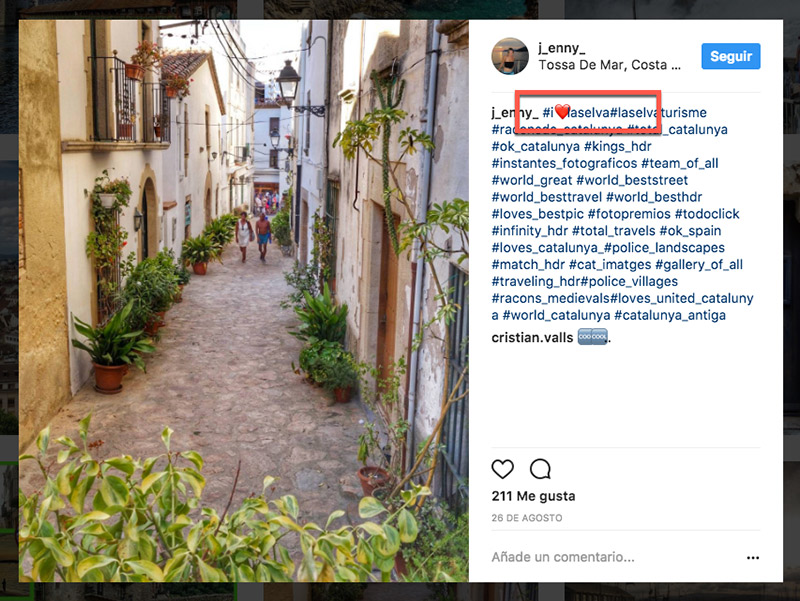 Emoji hashtags can be used in a similar way to normal hashtags: when they are added to photos and videos the emoji hashtag turns into a tappable link, which will display a feed of all the content tagged with the same emoji hashtag. Similarly, users can use the emoji in the search bar.
In this way, you'll be able to use hashtags with and without emoji for your contests. So, take this opportunity to select a fun and friendly hashtag to appeal to your target audience. ?
Importing videos into Boomerang from Instagram
We're sure you've seen lots of videos in back and forward loops on your Instagram feed. This effect can be achieved by using the Boomerang app that Instagram introduced in October 2015.
How does Boomerang work? It's a very simple app that uses the smartphone camera to take five burst photos and then plays them back in a 1-second video.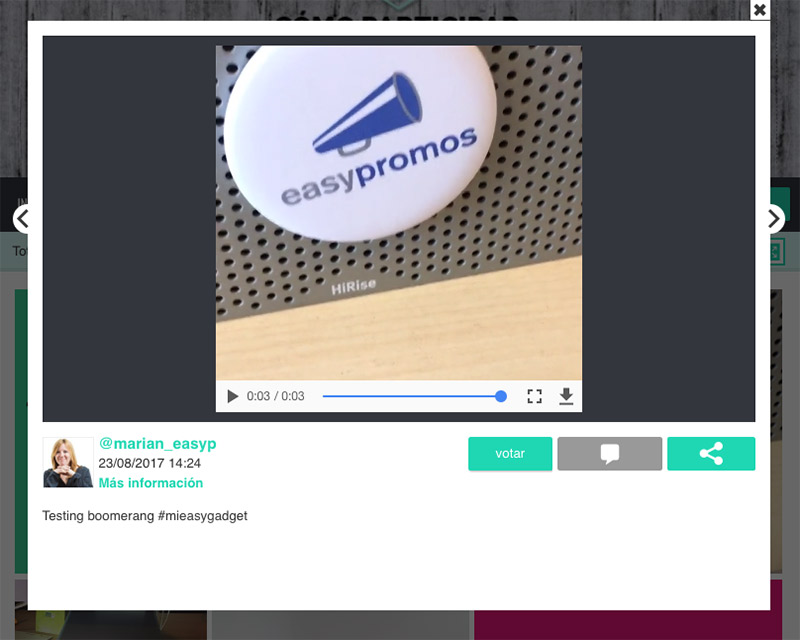 This short, looped video can – thanks to integration with Instagram – be imported into the app and added as a video in the contest gallery.
What are you waiting for? Organize a video contest with Boomerang in Instagram and appeal to the fun-loving side of your community. With these types of videos, you'll be able to attract users while at the same time obtaining an original video gallery with content generated by your participants (UGC).
What do you think of these new features for hashtag contests in Instagram? We hope they've given you some fresh ideas for giving a boost to your Instagram contests. What are you waiting for? Log in to the Easypromos dashboard and start planning your next Instagram campaign!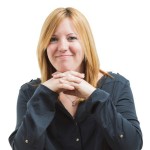 Marian Jubany
Customer care Easypromos' team
Publication date: 2017-09-06