Posted in: Ideas for your websiteLast update: 16/01/19
Social networks provide a means of communication that permits the creation and exchange of User Generated Content (UGC). This communication can be between individuals, or between a brand and its community. Today, followers and fans expect more from a brand's social media communications than information about new products and a direct and personalized after-sales service. Users also aspire to establish a dialogue with brands: they want to be able to provide their opinion about products, enjoying a customer-brand relationship that makes them feel special. Customers want to be looked after, they want to feel like the brand is grateful for their custom and their commitment to the brand's products or services. So, how can you use Hashtag Contests in this context?

One of your options is to establish this connection between followers and clients by running promotions on social media. Promotions can be aimed at users who already buy the brand's products, or they can be geared towards capturing new customers by exerting a call effect and encouraging participants to make their first purchase.
The hashtag is commonly used on social media to share and generate related content.
How to use a hashtag to launch a promotion
A hashtag or tag is simply a word preceded by a hash key (#) which is used on social media to indicate the key word. It's a way of placing emphasis on the relevant part of the message and classifying all the content that is published.
There are plenty of options for using hashtags in your dynamization campaigns and generating hashtag contests.
Carry out a contest or sweepstakes using a hashtag linked to an event that is relevant to your community of followers. In other words, use a campaign hashtag that can be identified with the event. For example, if you're planning on running a contest inspired by the Oscars you could use a hashtag similar to the official hashtag of the event, e.g. #TheOscarsEasypromos. The prize on offer should also bear a relation to the event. Cinema tickets, a trip to attend the opening, or a subscription to a movie channel are all possible options.
You could also launch promotions on days that mark an important anniversary or date in the calendar. Try to ensure that the date has some connection with your brand, and that the prize and promotion dynamic make sense in the context of the day being celebrated. One example might be a hashtag like #MothersDayEasypromos. The prize could be a cosmetics kit, gift vouchers for clothes, tickets to a play, and so on.
If a conversation is trending on social media why not take advantage of the opportunity to launch a linked promotion? Hop on the Trending Topic bandwagon by using a similar hashtag to join the conversation and benefit from the exposure that this will give you. For example, #Messi100Contest.
You could also launch a promotion based on an offline event. The hashtag you use to promote the event could be used for the promotion too. Alternatively, you could create a slightly different hashtag to represent the promotion.
Another idea is to launch a completely original sweepstakes or contest. In this case, you should also choose your own hashtag which people could use to participate in the contest. Here are some tips for choosing your hashtag:
Keep it short.
Make sure it helps to identify the brand and the promotion.
Make it easy to remember.
If it consists of more than one word, use upper case for the beginning of each word.
Check out the latest trending topics for inspiration.
As you can see, plenty of opportunities for creating hashtag contests for your community present themselves during the year. Get your strategy right and you're bound to succeed. Get started now!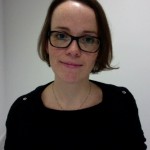 Randi Jensen
International Business Developer in Easypromos
Publication date: 2017-10-31