Posted in: EventsLast update: 15/11/18
Social media giveaways are a great way to build your audience. But come Christmas time, and you need to convert those followers into shoppers. Here are 3 quick Christmas giveaway ideas that won't break the bank.

It's almost Christmas, and there are plenty of goodies up for grabs. Ecommerce brands can expect 30% more revenue in November and December than the rest of the year. And the last few years have seen consistent growth in ecommerce sales for Christmas. Independent retailers and brands in apparel, accessories, and electronics are especially sensitive to Christmas sales trends. So you simply can't afford to miss out!
We've collected three simple Christmas giveaway ideas which will convert online followers into loyal customers. You won't need an expensive marketing platform, or weeks to prepare. Try these promotions to save time and money – while boosting your sales figures to new heights.
?Jump-start your campaign with our free templates for Christmas giveaways on social media.?
3 Christmas giveaway ideas for online stores
1. Offer incentives to increase sales
One of the big challenges in online shopping is the cart abandonment rate. Customers often change their mind at the last minute, cancelling their purchase or simply moving on to another site. However, you can reduce this risk. Often, sharing a discount or deal will motivate your customers to finally click "confirm order".
Think carefully about the promotion you want to offer. First of all, what will shoppers appreciate? For online stores, free or discounted shipping is always popular. So are giftcards or free samples with a purchase.
Make sure that you can afford the promotion, too. Discount coupons and promotional codes are a powerful way to increase sales, but you have to accept a slight hit to your profit margin on each individual sale.
If you're worried about sharing too many deals, then offer a single reward in a prize draw. Publish a giveaway post on your Facebook, Twitter, or Instagram, and select just one winner from everyone who takes part.
2. Add customers to your email marketing list
It's essential to stay in touch with your customers. But as brands compete for people's attention, that becomes more and more difficult.
Social media is a great way to contact and update new leads. However, once you've got the conversation started, then email marketing is the most effective way to nurture your leads and make the sale. The question is: how do you get social media followers onto your email list?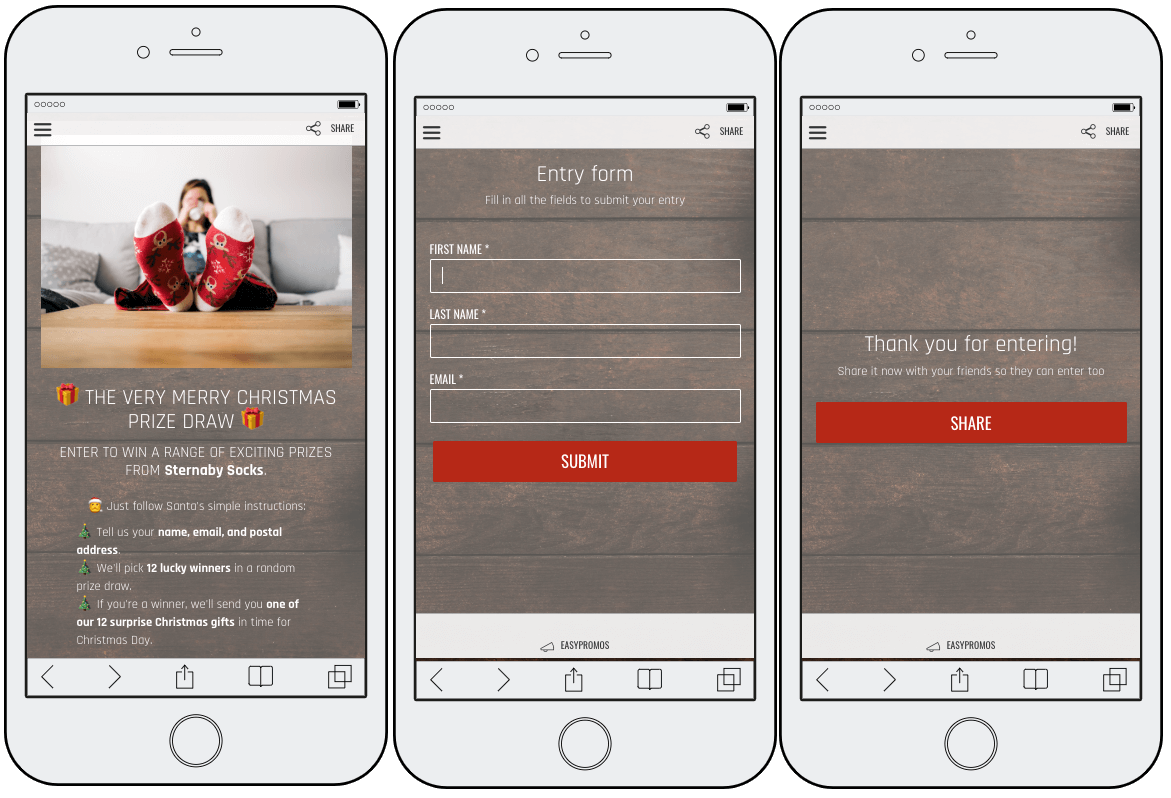 It's simple: offer an incentive. Shoppers will be happy to sign up for email newsletters in exchange for a small discount, or the chance to win a bigger prize. Make sure you follow up with welcome emails, updates, and valuable content.
3. Showcase your products with a social media poll
With the advent of social media, consumers are more informed and empowered than ever before. Work with this trend to show your customers that you appreciate their ideas and opinions.
You can do that quickly and easily with a social media poll. Ask your followers to pick their favorite product, or choose the prize for a Christmas giveaway.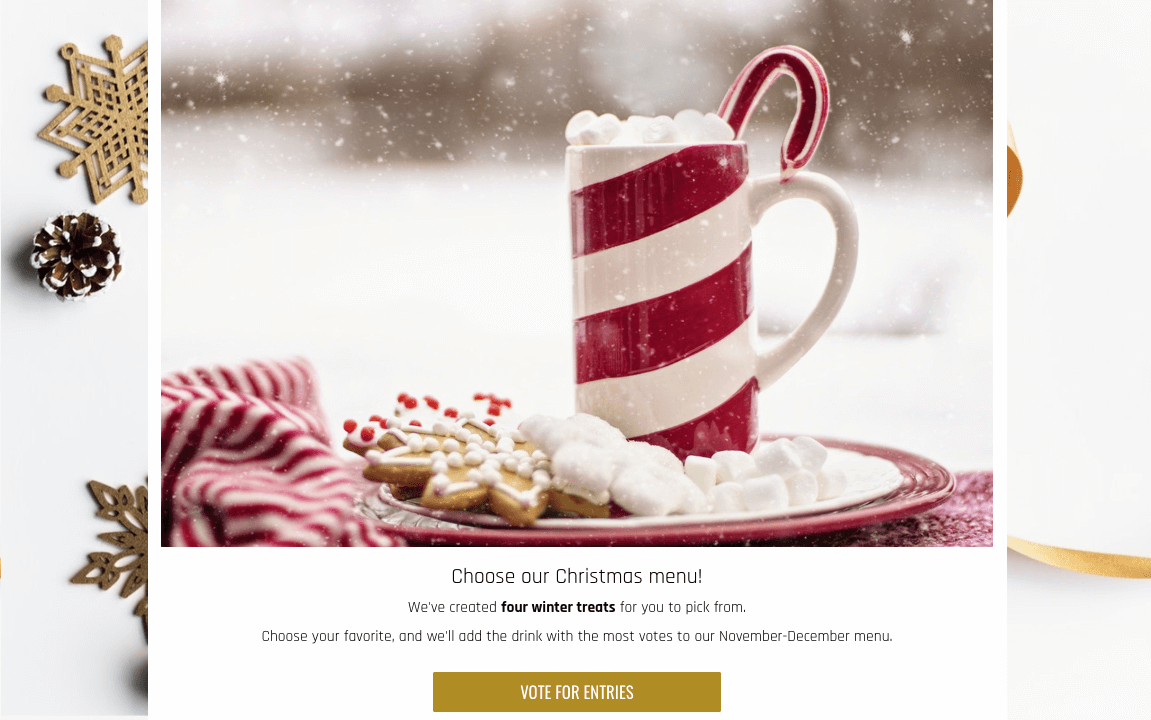 Here's an example from a small independent café, where customers got to decide the new winter menu. You could share photos of your products and ask followers to comment on their favorite. Remember to offer small prizes, or the chance of a larger reward, to incentivize those votes!
?Get more Christmas giveaway ideas, inspiration and resources from our Christmas campaign website!?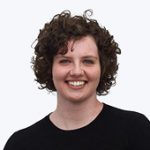 Corinna Keefe
English copywriter at Easypromos marketing team