Posted in: Applications,Applications for FacebookLast update: 13/12/17
Is your Facebook contest strategy not working? Then you've come to the right place! Whether you have a Facebook promotion strategy already underway or are only just thinking about embarking on this adventure, learn about the most common mistakes so you can avoid making them.

Now, without further ado, let's take a look at some of the most common mistakes businesses make when preparing a Facebook contest strategy. Somewhere in the list you might find the reason your strategy is not working. Grab a pen and paper and take note!
1. Unclear objectives
We've said this before, but it bears repeating: one of the main reasons why contest strategies fail is a lack of clear objectives. If you don't know what you want to achieve, you won't be able to measure the results obtained, much less use the feedback to make improvements that will help you achieve success.
It's like travelling with a map when you don't know where you want to get to. It makes no sense to launch a contest or sweepstakes on Facebook unless you know what you want to achieve by doing so.
What are you looking for?
Repercussion and brand awareness.
To promote your products.
To reinforce the launch of new products.
To communicate news about your brand.
To grow your community.
To capture leads.
Think before you act; establish objectives for each contest you carry out. Define a medium-term strategy and put it into operation.


2. You haven't thought about your Buyer Persona
Another common error is to launch a promotion because it's fashionable to do so, or because you've seen other companies do it, without first stopping to think about whether it's the right thing to do according to your Buyer Persona.
Think about the profile of the users you are aiming your contest at and ask yourself if they would be willing to embark upon this adventure with you. Consider whether the dynamic you've prepared is the right one, and whether it will be well received by your current and potential customers.


3. You're asking too much
This is something else we've said before, but again it's worth repeating: sometimes, out of a commendable urge to be original and creative, promotion organizers make the mistake of preparing promotion dynamics that are too complex and demanding for the prize on offer.
There should be a balance between the effort required of participants and the prize they can win. And, of course, the simpler the contest dynamic, the greater the level of participation. The contest will be more likely to go viral and you are more likely to achieve your objectives.


4. You are offering the wrong prizes
Another common mistake is to offer a prize that you consider appealing but that has little to do with your brand. Prize hunters are always there, eager to win prizes, but all they'll do is get in the way of your target audience and they'll lose interest in your brand as soon as they have what they want: the prize. They are far from fitting your Buyer Persona profile and are unlikely to become potential clients. Once the promotion is over you probably won't hear from them again.
So, to make sure that your contests and sweepstakes attract the right audience, try to offer prizes that will have a real call effect on those who fit the profile of future buyers.


5. You're not publicizing the promotion enough
This is another common error. Social media is a bustling place and the competition to get noticed is fierce. Don't rest on your laurels: you must publicize your promotion effectively.
You should also use your brand's other social network channels to spread word about the contest. Pin a banner on your website, announce the promotion on your blog, etc. Use all the tools at your disposal to achieve greater reach and participation and obtain all the leads you need.


6. You haven't inspired enough trust among your users
It is important to display professionalism when carrying out a promotion on Facebook. Make sure you comply with Facebook's promotion guidelines and be aware that these sometimes change.
You should also be as clear as possible when explaining how the contest works: both in terms of what the user must do to take part and how you intend to select and announce the winner. Each time you run a promotion you must draw up a set of terms and conditions in which you explain all these details. You should make the terms and conditions accessible so that users can consult them easily.
So, this has been our little review of the mistakes most frequently made when carrying out contests and sweepstakes on Facebook. If your Facebook promotions strategy has not been as successful as you would have liked, perhaps one or more of these mistakes are the reason.
Do any of these mistakes sound familiar to you? Write to us at support@easypromosapp.com and we'll help you with your strategy by addressing any questions that may arise.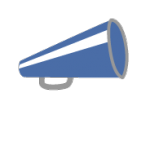 Easypromos Team
Content produced by Easypromos Marketing Team
Publication date: 2017-12-12