Posted in: Digital marketingLast update: 14/12/17
Depending on the type of website you have and the nature of the product you sell, the conversion rate of visitors to leads or customers may vary. However, most studies give average conversion rates of between 1% and 3%. The rest of the visitors soon move on to other websites. How can promotions help you to increase conversion rates? The answer and implementation is simple: you just need to know your options.

There are two key actions that can help boost conversion rates of visitors:
Increasing the total number of visits.
Improving invitations to the converting action.
Sometimes, direct invitation to purchase is not effective and you're better off establishing your own Inbound Marketing strategy to enable you to convert visitors into leads and accompany them though the purchasing process.
There are many actions you can use to convert visitors: ask them to subscribe to a newsletter, register to a webinar, download files, fill out a registration form for a salesperson to get in touch, and so on. But there are other, more original, ideas based on the appeal of prizes: promotions, sweepstakes and contests. When applied to a website or blog these can work just as well, or even better, in turning visitors into leads. Who doesn't like the idea of winning a prize?
We're used to carrying out contests, sweepstakes and promotions in the offline world. But we've also quickly adopted the use of these actions in brand profiles on social media as a way of dynamizing and enlarging the online community.
What particular benefits do widgets bring to promotions?
The originality of the proposal you are making to the visitor is one of the strengths. In sectors with high levels of competition it becomes especially important to capture the attention of visitors: contests and sweepstakes usually achieve that effect.
It's also a win-win action, given that visitors leave their personal data in exchange for a gift, discount or the chance to win a prize.
The dynamics can be diverse, depending on the objective behind the action. You could ask users to take part in a survey in exchange for being entered into a sweepstakes: this is a great way to learn more about your visitors. Or you could boost sales by giving visitors a discount coupon to use in your online store. Another option could be to ask visitors to enter some details in exchange for being entered into a sweepstakes and having the chance to win one or more prizes (which could include the product they're interested in).
Now it's time to test it for yourself. Run a promotion on your website or blog and see the results. The widget enables you to calculate the total number of users who've participated in the promotion via this point of entry, making it easy for you to check whether it has proved an effective method for converting visits to sales.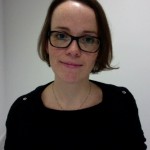 Randi Jensen
International Business Developer in Easypromos
Publication date: 2017-12-14