Posted in: ApplicationsLast update: 28/03/19
You've set up your social media contest, well done! You're ready to give away your prize and all that's left to decide is how to pick your winner. With a multitude of random picker apps on the market, let's take a look at which is the best way to choose your winner.

Random winner
You can always choose your winner at random, by allowing an app to do this for you, like ours! With a random picker app, the hard work is done for you and all you have to do is determine your criteria. This type of app is quick and easy to use and you don't have to think twice about it. The random winner will be the happy winner of your contest. This also works really well if your competition involves comments or likes. You will save time trawling through all the entries. Choosing a random picker app to do the job for you will also ensure fairness and it will also take away any pressure you might feel about choosing the winner yourself. By using the filters provided, you can adapt the result to the specifications of your contest. This is also especially useful if you want to pick more than one winner.
Choosing a winner from social media
You can of course decide to pick your winner based on the participants' entries. That can be a retweet, a comment, a like or a tag. This all depends on your contest and which social network you organize the competition or sweepstakes on. If you've asked participants to write/record something detailed, it can take some time. The same goes if you pick a winner based on the answer, and only the participants with a right answer enter the final prize draw. Yet, you will be the one who has to decide and for a large contest, this can mean a lot of time and work.
Voting for a winner
Depending on your competition, the winner may be decided by public voting. The benefit of this is that it really encourages voter participation and engages your community of followers. Not to mention, they can be much fun to your users. However, you will have to be sure that the voting is done fairly. Luckily, with an app like Easypromos you can allow for a winner to be picked and monitor the voting process at the same time. You can even choose for the winner to be selected from a jury panel if the voting is close. If you are planning a voting contest to pick the winner, read these recommendations.
Random picker
If your contest is a quiz, picking the winner from hundreds of right answers can be a hurdle. This is why a random picker app can also be a great idea, as the winner is selected without any accusations of unfairness. Again, choosing a winner yourself can be a real headache. You can avoid any unwanted criticism if the selection is done randomly with a certified tool.
Whatever you decide, it's important to remember that running a contest doesn't have to be a headache. If you want a stress-free contest, let a random winner picker do the job!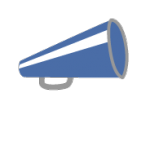 Easypromos Team
Content produced by Easypromos Marketing Team
Publication date: 2017-12-05