Posted in: ApplicationsLast update: 08/01/18
As a social media platform, YouTube generates a particularly high level of interaction thanks to the comments section beneath the videos. It would be a mistake not to take advantage of the opportunities provided by this social network for loyalizing users. For this reason, it's a good idea to carry out a comments-based sweepstakes on YouTube.

We're living at a time when YouTubers set trends and influence a whole generation of young people all over the world. Clever use of a corporate channel can mark the difference between the success and failure of a YouTube campaign.
Which contests can I carry out on YouTube?
YouTube offers great flexibility by allowing you to display content in video format. Tutorials, for example, are the perfect support for running sweepstakes. By giving your subscribers the chance to win your products you will boost engagement and encourage their loyalty. Tutorials are also the ideal place to collect high-quality feedback about your products and services from your customers. This information will help you get to know your community better and be able to provide them with content that's better adapted to their needs and interests.
As long as the quality of the prize on offer matches the effort participants are being asked to make, sweepstakes and contests are a great way of motivating users to carry out actions which require more of a commitment than simply clicking "Like" or "Don't Like". Videos with a greater number of interactions – particularly comments – achieve another objective, which is that the relevance of the video is increased in the eyes of the streaming platform. This is a direct benefit for your brand.
Keeping all this mind, there are a wide variety of promotions that can be carried out, helping you achieve the following objectives:
Boost engagement, generating a higher number of comments and interactions.
Increase average viewing time. This can be achieved with the quiz format. Hide the answers in the promotional video.
Enlarge your follower base by holding sweepstakes for your YouTube followers.
Increase the reach of your products/services. Collaborating with "partners" who have credibility among platform users is an excellent way of reaching an audience beyond your subscribers. If you choose your YouTube partner wisely you can gain access to a very specific niche audience since most YouTubers offer highly segmented contents.
If these ideas for sweepstakes aren't enough, you can learn how to get the most out of your YouTube promotions in this blog entry.
Don't forget that there are a series of contest policies and guidelines that you must comply with when carrying out promotions on YouTube. These exempt the platform from any responsibility and require you to respect the legislation in force in your country of residence.
Bearing this in mind, check the status of your channel and launch your first promotion in YouTube.
I've decided to launch a YouTube promotion. How do I make the sweepstakes transparent?
In order to loyalize your YouTube followers your promotions should be transparent and must follow YouTube guidelines. With our app, you'll be able to carry out comments sweepstakes on your YouTube channel and use the range of tools to do the following:
Automatically import all the comments left beneath the video you selected.
Filter responses by hashtag use.
Automatically select winners and alternates.
Manually exclude users based on your campaign criteria.
Manage fraudulent users by way of a blacklist.
Exclude previous winners if your promotion lasts a long time.
Emit a certificate of validity.
Notify the winners in real time.
Export relevant data about the campaign and users to Excel.
It will be a straightforward process to accept valid comments and give your followers the prize they deserve.
Still haven't got around to treating your followers to a YouTube sweepstakes? Then now's the time to give it a go! And if this is your very first sweepstakes it will be totally free!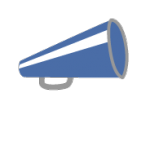 Easypromos Team
Content produced by Easypromos Marketing Team
Publication date: 2018-01-04