Posted in: Applications,Applications for InstagramLast update: 18/04/18
Companies should have clear Marketing and communication goals, and they should also think about which channels are most suitable for achieving these goals. It's worth keeping in mind that 80% of Instagram users follow the Instagram feed of at least one company, and that the platform now has 800 million monthly active users all over the world. All brands should consider whether to incorporate presence on Instagram into their business strategy.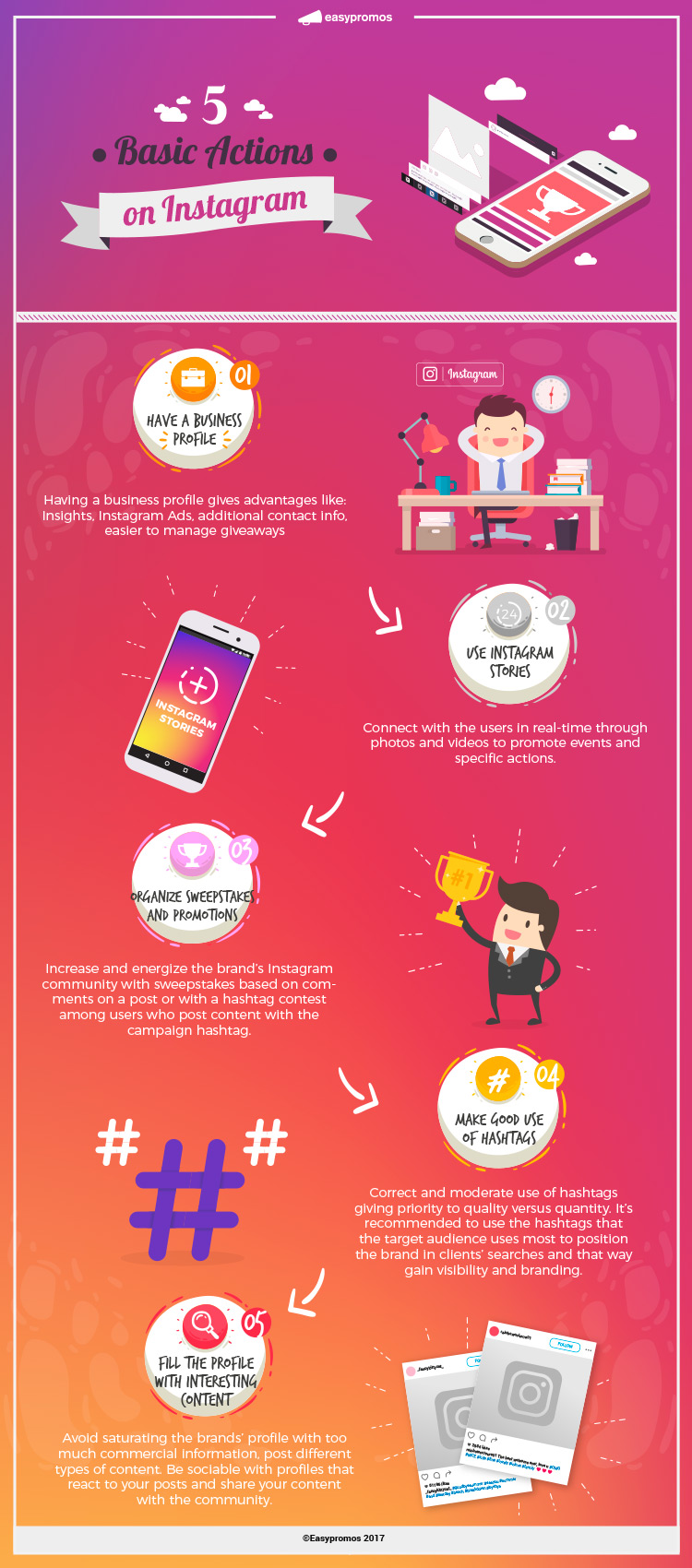 As a social network, Instagram is highly pluralistic and offers many possibilities for actions to promote your business, enlarge your community, obtain feedback and boost sales. With over 15 million company profiles and 2 million advertisers, Instagram can be used to generate plenty of business opportunities. However, companies should be aware that they are competing in a highly competitive market. Companies should stay informed about the platform's latest features, and they should always keep in mind their objectives, making sure to optimize their strategy. Below is a list of 5 Instagram Marketing actions that every business should think about carrying out:
1. Have a company profile
Lots of businesses still make the mistake of managing their Instagram account via a personal profile. But in August 2016, Instagram activated business profiles and there are significant advantages to using one of these instead of a personal profile:
You get access to post metrics: views, reach, clicks, activity, interactions, etc.
You can use Instagram Ads. You have the choice of promoting your posts directly from your account or using Instagram Ads (via Facebook) which enables you to segment the audience you want to reach, add different CTA's, etc.
In the profile BIO or in the posts themselves, you can display valuable contact information: clickable links, telephone number, email address, business type and so on.
You can use the "share" button to publish the contents on the company's Facebook page.
If you want to carry out Instagram sweepstakes with Easypromos you need to have a business profile because it's necessary to use the Facebook API to retrieve the comments on the sweepstakes post.
2. Use Instagram Stories
The expiration date of Instagram stories is what makes this feature so special, affording it greater dynamism and immediacy, and generating a more intimate environment. Many businesses are exploring and using this type of content because the impact and reach of an Instagram story is high and so users are more likely to remember the brand.
When would a company use Instagram Stories? To connect with users in real time through images and videos, to promote events and specific actions, to create teaser campaigns, to promote new products and services, to publicize sweepstakes and contests, to carry out simple surveys, and so on. And all while using a friendly, informal tone that doesn't feel as intrusive to platform users as straightforward advertising.
Another useful feature of Instagram Stories when advertising from a business profile or verified account is that you can link to external content. You can include a link in either the video or photo. This type of advertising is highly effective because it impacts on the user in a non-intrusive way, redirecting traffic to the content that interests you most. Links in Stories are gradually reaching all users, even if not all the users are verified. We will see how this evolves and whether the experiment is only being carried out with a limited number of accounts, or whether it will extend to all Instagram users.
The primary objective of brands when they run an Instagram promotion is to enlarge their followers
Click To Tweet
3. Carry out sweepstakes and promotions
The huge number of people using Instagram and the relatively few restrictions imposed by the platform mean it's possible to run promotions with a variety of dynamics and objectives. Most brands' main objective when carrying out an Instagram promotion is to enlarge and energize their community of followers: obtaining new followers, boosting engagement and reach, learning more about the opinions and tastes of fans, and so on. The type of sweepstakes most frequently carried out on Instagram, according to Easypromos, is one based on comments left beneath a post. Another dynamic that has been used by brands for a while now is that of Instagram photo contests, in which a hashtag customized by the brand is used, making it possible to monitor and collect the participations. The primary objective in this type of promotion is to engage in branding.
4. Make good use of hashtags
Gone are the days of posts with endless lists of hashtags. It's important for businesses to use hashtags correctly and in moderation, always prioritizing quality above quantity. A few well-chosen hashtags are far more effective than a long list. It's a good idea to use hashtags that are appropriate to your company's target audience. This will enable brands to position themselves in customer searches and gain visibility and branding.
From 2018, the use of hashtags will move to the next level thanks to a new Instagram feature allowing users to follow a hashtag in the same way that they follow a profile. It's worth taking advantage of this opportunity to make sure that the hashtags used by your brand become the ones most followed and used by your target audience.
5. Nourish your profile with interesting content
If your profile is aesthetically balanced with human content and interesting news about your company it will be more likely to win over followers. You should avoid saturating your brand's profile with too much advertising or commercial information. In this regard, it will be necessary to draw up a content plan that ensures a heterogeneous composition.
To create brand awareness and promote your business it's also a good idea to be sociable with other profiles by liking their posts, commenting on information related to your sector, tagging posts, reposting, and so on.
These five premises will allow brand profiles to take advantage of the opportunities and characteristics of Instagram and interact with their audience and clients on social media. This is a challenge that brands must accept if they want to make a splash on Instagram.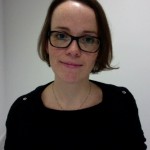 Randi Jensen
International Business Developer in Easypromos
Publication date: 2018-02-28