Posted in: Applications,Applications for TwitterLast update: 28/03/18
Are you thinking about running a Twitter sweepstakes to grow your online following and promote your brand? Then check out these 9 FAQ first! We're sure that this article will answer any questions you may have. Once your doubts have been allayed you can run your own Twitter sweepstakes. You'll soon see that it's a great way of growing your followers, engaging your community and boosting the reach of your tweets. It's an ideal tool for any brand that regularly uses Twitter to communicate with customers or leads, or for companies that know they'd benefit from having a Twitter marketing strategy but don't know where to start.

1. What kind of sweepstakes can I run with the Twitter Sweepstakes App?
The Twitter Sweepstakes App enables you to carry out two types of sweepstakes:
A random sweepstakes among all users who retweet (RT) one or more of your tweets.
A random sweepstakes among all users who are followers of your Twitter profile.
2. What is the maximum period of time it's possible to have an active sweepstakes on Twitter?
The Twitter sweepstakes can't last more than one week as you can only use tweets published a maximum of 7 days previously. Once 7 days have passed, the system won't allow you to choose your tweet and import the retweets. This is because Twitter doesn't return reliable tweet information for tweets more than one week old.
3. What is the maximum number of participations in a Twitter sweepstakes?
You can accumulate retweets of up to 10 tweets to enter in a single sweepstakes, as long as the tweets are no more than 7 days old and the total number of retweets does not exceed 2,000.
4. A user has participated with a number of retweets. Is this user more likely to win?
Even though a user may participate with a number of retweets, he or she will be entered into the sweepstakes with a single participation.
5. Can I carry out a Twitter sweepstakes among users who RT and follow?
Yes, you can filter the finalists so that only users who follow your profile and retweet your tweet can enter the sweepstakes.
6. Can I obtain the data of users who RT?
In Twitter sweepstakes we don't offer the feature of downloading all users who retweet to an Excel file. This is because we don't store users who retweet internally. The system runs the sweepstakes among users who have retweeted, but it does not download their data.
7. How can I notify the winner of a Twitter sweepstakes?
Since the user does not register via the promotion form but instead participates directly by sending a tweet, the only information obtained by the promotion administrator is the participant's user name (@user_name). If you want to contact users who have participated via Twitter you have to do it manually, by sending a direct message or a tweet with mention to their @user_name.
8. Can I combine a Twitter sweepstakes with another Easypromos app?
In contests with Premium and White Label versions of Easypromos you have the option of allowing users to participate directly from their Twitter accounts using specific hashtags.
The user will participate in the contest by simply writing a tweet that includes one or more hashtags defined by the contest administrator. The platform will automatically import all the tweets enabled in the contest campaign as new participations.
9. How much does the Twitter sweepstakes cost?
If this is your first time using Easypromos, the first Twitter sweepstakes is always free. For your second Twitter sweepstakes the usual prices for individual sweepstakes will apply. Check the prices and features of Twitter sweepstakes here.
Would you like to create your first Twitter sweepstakes? We explain how to compose a tweet for your sweepstakes here. Once you have enough retweets and the participation period is over, access the Easypromos Dashboard and create your first Twitter Sweepstakes to select the winners.
Tip: For just €29 a month, you can create unlimited sweepstakes in Facebook, Twitter, Instagram and YouTube and more with the Basic subscription.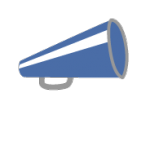 Easypromos Team
Content produced by Easypromos Marketing Team
Publication date: 2018-03-28