Posted in: Applications for FacebookLast update: 20/09/19
So you've created a Facebook giveaway… and you've got a LOT of participants. How are you going to pick a winner? Here's the easy way to do it. No copy-and-pasting or random number generators required!

In most giveaways, you pick a winner at random. Unless you've prepared a competition where peopl can vote for their favorites, then you'll need a guaranteed, fair way to pick a winner for your Facebook giveaway.
Here's how the Facebook comment picker works – and why it's good for both brands and followers.
1. Run a random giveaway
Start by setting up a giveaway that's fair and transparent. Explain to people exactly how to take part.
Remember that Facebook has strict rules about giveaways. You can only ask people to comment on your post; you can't ask for tags, shares, or follows.
You'll also need to include a disclaimer, and a link to terms and conditions, in your giveaway post.
2. Filter out fake accounts
Use filters to make sure that everyone's followed the rules properly. You also have the option to create a blacklist for repeat offenders or exclude previous competition winners.
3. Get proof your giveaway was fair
When you choose a Facebook comment picker, check whether it offers a Certificate of Validity. This is a permanent, public document which proves that your giveaway was organized correctly. You'll be able to share it with followers to demonstrate that your brand is trustworthy.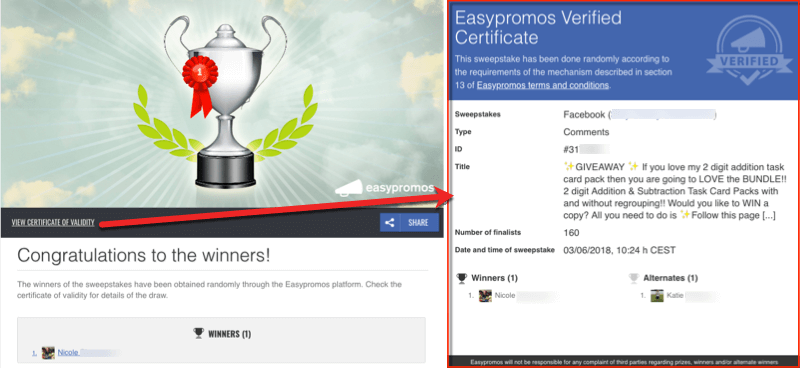 4. Pick the runners-up
Here's a tip that many people forget: Always choose more than one winner!
If you can't contact the first winner, or they have to be disqualified, you'll need an alternate winner. Set up your Facebook comment picker to choose a few runners-up, in case of emergencies.
5. Announce the winners
It's the peak moment of your Facebook giveaway: time to pick a winner and share the result with all your followers!
You could announce the winner by updating your giveaway post, sharing a new post or Story, streaming a live video… Or all of the above!
6. Send out the prizes
If you're sending prizes to the winners, then you'll need their contact details – either a physical postal address, or a virtual email address. Use a Facebook giveaway picker which helps you collect key information from prize winners, and store data securely.
➡️ Click here to get started with the Facebook giveaway app from Easypromos! ⬅️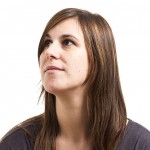 Silvia Marti Ferrer
Marketing and Customer care Easypromos' team
Publication date: 2018-03-12