Posted in: Applications,Ideas for your websiteLast update: 28/03/18
A poll is a great way to gain access to your followers. You can engage with them, learn about their opinions and also receive feedback. Here is how to use a poll maker to increase engagement on your social media profiles!

What is a poll maker and how does it work?
A poll maker allows you to create custom-built polls across your social media networks. The poll maker offered by Easypromos allows you to customize the quiz offered to your followers. This means you can ask as many questions as you want. You can install your poll to your Facebook page by adding a tab. You can also manage the time that you would like the poll to run for. This could be for one day, a week or longer. This will depend on the amount of responses that you want to collect from your followers. Once the poll is finished, you can then receive your final results and begin to analyze the information.
What is a poll used for?
Feedback
Polls are a great way to gain data from your followers. This can be regarding their likes or dislikes, or some feedback related to your brand or products. This is great for customer satisfaction and also to understand how your page might improve. Luckily, they are simple to use for the follower and you are guaranteed some results. Receiving feedback from your followers is a great way for them to feel engaged with your brand. It also makes users feel valued and appreciated, especially if you take the time to listen to their opinion. You might also get some really interesting ideas on how to further enhance your brand.
Engagement on your page
Secondly to this, using a poll maker is a way to really push engagement with your page. They can be fun, depending on the type of questions answered. It is also a platform that your followers can use to interact with one another and share their opinion. An added benefit of this is that if you know the personal preferences of your followers, you can direct future marketing and branding actions accordingly. If your followers prefer ice cream to pizza, it does not make much sense to post content related to pizza. Listening to your followers is what will keep them engaged with your page in the long-term.
Open up a debate with a poll maker
You can also use a poll maker to really get your followers talking. By asking a controversial question or one that easily divides opinions, you can boost engagement quickly. If it is asking about who will win the football match tonight, expect plenty of answers and a lot of traffic. Make sure that your questions match current topics as well as your brand and strategy. You want to stay ahead of the crowd, not behind. Current issues will also strike a chord with many of your followers. This will drive traffic to your page and boost engagement. The most important thing is to have fun, so keep questions light and not too divisive!
If you want to learn even more about how to use surveys in your Inbound Marketing strategy, please read along.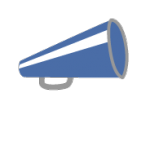 Easypromos Team
Content produced by Easypromos Marketing Team
Publication date: 2018-03-28