Posted in: ApplicationsLast update: 19/06/18
Using a prediction app in your social media is a clever strategy. By using a system of polling you will increase engagement, traffic and publicity for your social media. Here are some reasons why a prediction app is a great idea.

A prediction app and engagement
Easypromos has a prediction app, that you can use to encourage users to bet on a series of events. This could range from anything from a football match to what you will have for lunch. By asking followers to predict certain results, it can encourage a competitive spirit. This will increase engagement and ensure followers keep visiting your pages. If there is a local football derby on television that night, you can ask your followers to predict the results. Doing so will allow them to feel that their opinion matters. The same can be said for awards ceremonies. Everyone has an opinion and this allows your followers to share theirs.
You can even add an incentive. By participating in the bet, users can be automatically entered into a prize draw. You can then select a winner at random to receive a prize. This is an even greater method for increasing engagement. It also allows you to use your prediction app to it's full advantage. Easypromos prediction app is a great way to manage the running of your bet. The more engaged and valued your followers feel, the more likely they are to share your page.
A prediction app and understanding
Using a prediction app will also allow you to better understand your followers. If you ask users to bet on events, you can gain a valuable insight into their likes and dislikes. This can help you to tailor content in the future. Your prediction app questions will invariably include revealing an opinion. This will allow you to know your followers on a more personal level. In the Easypromos app you can see the participants' responses. It could be a good idea to reward those who answered correctly. Using the Easypromos app will also let you customize recruitment. You can give more chances of winning to those who recruit the most friends. Nobody likes to lose so it could be a great way to reward your most loyal and involved followers.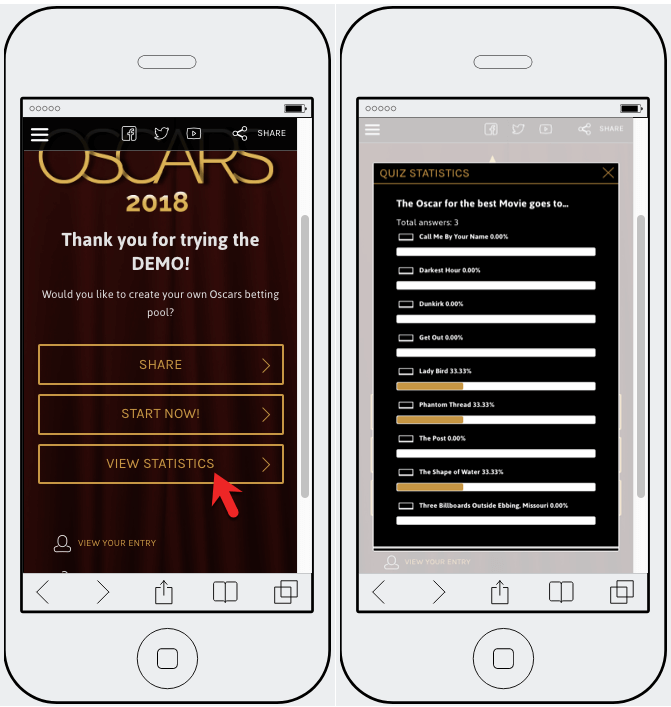 Importantly, a prediction app can also be used to create a community. Betting on events will spark conversation. You can encourage users to comment with their opinions about the topic. This will create a dialogue between users and yourself. When your followers feel important, they will be more likely to involve others. After all, who wouldn't want to tell their friends about an amazing online community that they are part of?
In fact, using a prediction app is a fabulous way to create content. From the actual predictions and the following results will help you gain interest and new followers. The more dynamic your page, the more subscribers you can get!
Publication date: 2018-04-12