Posted in: Applications,Applications for FacebookLast update: 19/04/18
The main goal of Facebook Lead Ads campaigns is to provide companies and brands with a database of qualified users. These users might have the ideal characteristics to receive an e-book, be subscribed to a newsletter or test a product. The value of each lead is decided by the organization itself and based on the needs of the company. Why not maximize the potential of this advertising format? Below we give you some tips on how to improve the conversion of your Facebook Lead Ads by combining them with sweepstakes and thus improving the CTR. Ready?

How can a sweepstakes improve the results of my Facebook Lead Ads campaigns?
Facebook Lead Ads are a simple reliable method of collecting contact data from Facebook users. However, it can be difficult to persuade internet users to give away useful information unless you offer them something in return. Sweepstakes offer a mechanism for improving form delivery. This is because in a sweepstakes, potential leads see the form as an opportunity rather than a demand being made on them by companies.
To carry out these types of Facebook Lead Ads campaigns there are different models of sweepstakes integration based on the type of user you are targeting and which phase of the conversion funnel the user is in. Read on for more details:
The form is the key to the promotion for the new users.
When planning a campaign for capturing Facebook leads aimed at users who don't yet have contact with your brand, communication should be especially respectful. We recommend that you demand a minimum of effort in exchange for an appropriate reward.
In these types of campaigns, the ideal sweepstakes is one which requires participants to fill in a form. Motivated by the chance to win a prize, sweepstakes participants complete a series of personal fields that form part of the company's database. After this first contact is made, these individuals will be more open to receiving high-quality communications from your brand.
However, you must be careful! There are a series of conditions that you mustn't forget in these types of promotions:
Correctly define the target audience of your campaign. When making first contact it's important that users don't see your advertising action as an invasion of their private sphere via their newsfeed. Carefully analyze who you want to reach and apply the appropriate segmentation when creating your Facebook Lead Ads.
Offer something relevant to your objective audience. There's no point obtaining a large number of leads if your contest prize is not relevant to your target audience. This will only attract "prize hunters" and will not result in a clean and useful database of future contacts.
The form, the simpler the better. Since users still don't know too much about your service or product during this phase it's important that you don't ask for too much information in the form. If you want to find out their postal address or telephone number it's likely that they'll refuse to take part, resulting in a higher bounce rate. In these cases, the simpler the form the more effective it will be. If you only need participants' email addresses why ask for their blood group? You'll be able to gather more information in future interactions. Take it from us, netizens will thank you.
#FacebookLeadAds are defined as an advertising format whose function is to increase your #database
Click To Tweet
Reward your loyal followers with a registration form sweepstakes
The opposite case to that mentioned above is one in which you already have a number of loyal users. Perhaps you don't have all the essential information about their needs and aspirations yet, but they've already filled in the first form and you know they're followers of your brand. They might have even purchased or consumed your service/product on previous occasions.
Although the points mentioned above still apply, there are some additional good practices to add to the list when dealing with loyal users. Take note!
Objective of the form. If you want to know users' opinions about a product or service that they've already tried, or if you want them to evaluate other aspects of your brand or company, the form should be the objective, not just a tool. Your ads should make it clear that this is something for exclusive users only. After making the effort to fill in a more complex form, your loyal users will be rewarded with a prize of equivalent value to the time they've invested. In this context, discount coupons and codes are an effective tool for rewarding users for taking part.
The prize bonds the user to the brand. It's not about choosing lots of prizes. It's about showing an appreciation for the time invested by your loyal users. If there are lots of prizes on offer then the economic value of each prize can obviously be lower, but never excessively so. In these types of promotions, the rewards that stand out are those that foster a long-term relationship with the brand or company, such as samples, discounts or privileges in your online store.
As you've already seen, Facebook Lead Ads campaigns don't just allow you to reach the right audience and increase the size of your database of contacts, they also enable you to improve the quality of the user information you already have by allowing lead scoring (assigning numeric values to leads based on the actions they carry out with your brand). Your brand's online actions will cause loyal customers to feel appreciated, pampered and more likely to advance through the conversion funnel.
Would you like to integrate your Facebook Lead Ads with our sweepstakes and contest apps? Now you can integrate them with Easypromos and carry out Facebook Lead Ads sweepstakes! If you have any further questions, take a look at our FAQ page. And, if you still have doubts, our technical team will be happy to resolve them.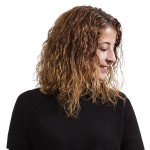 Marta Roura
Easypromos' Marketing team
Publication date: 2018-04-19