Posted in: Ideas for your websiteLast update: 21/05/20
Take advantage of social media booming every summer and boost your sales by distributing discount coupons. Keep on reading to learn how you can do it!

Summer is a great time for companies to boost their sales and profits. The injection of vitality that comes with sunny weather and the joy of going on holiday encourages people to consume and spend more than usual. That's why, every summer, lots of companies fill their online profiles with attention-grabbing discount promotions. And while people spend more time outdoors during the summer than usual, they also spend more time on social media; and this means that they are more exposed than ever to the online activities of their favorite brands. Why not take advantage of the fact that people are more receptive and relaxed over the summer to boost your business's income?
As well as using email addresses or telephone numbers from your database to distribute your summer discount coupons and loyalize your customers, you can also embed the coupons in your webpage or share them on social media to capture new users. Remember that your followers will be even more active on social media than usual: they'll be chatting about their summer vacations and looking online for ideas on summer activities; they'll also be more open to taking part in online promotions. This is why creating summer giveaways or contests in your social networks and rewarding participation with a discount voucher is a win-win action: users will find what they were looking for and you'll boost interaction with your community.
Ideas for giving away discount coupons in your summer promotions
Here are some tips for giving away discount coupons creatively, making use of summer coupon apps for your promotions:
Photo or video contest​. Create a summer-themed contest: invite your followers to share the best photos or the best videos of their vacations. You'll find that your followers are more active than ever on social media. You'll be able to increase conversion rates by distributing discount or gift coupons among participants.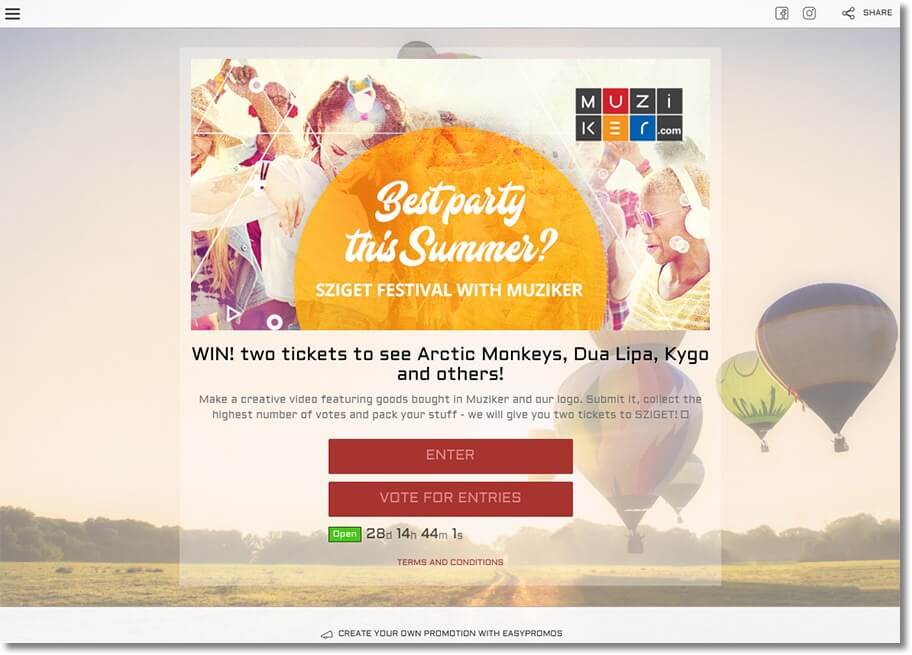 Create a promotions group to surprise users with different dynamics and prizes. Gather all your summer promotions together and make sure your followers keep up with your brand all summer long. With the promotions group you'll be able to display all your summer promotions in a single gallery, showing clearly which promotions are active and which are finished. How about using the image of each promotion to show the corresponding coupon? In this way all the coupons will be displayed clearly and appealingly. From a business point of view, promotions groups are especially recommended during the summer because you can leave all your promotions ready before the marketing team goes on holiday.
Direct giveaways or Entry Form Giveaways. Design an attractive promotion in which you reward some or all participants with a coupon that can be redeemed in your physical or online store. What might at first seem a run-of-the-mill, boring dynamic can be made into a fun activity that your users will love for its originality.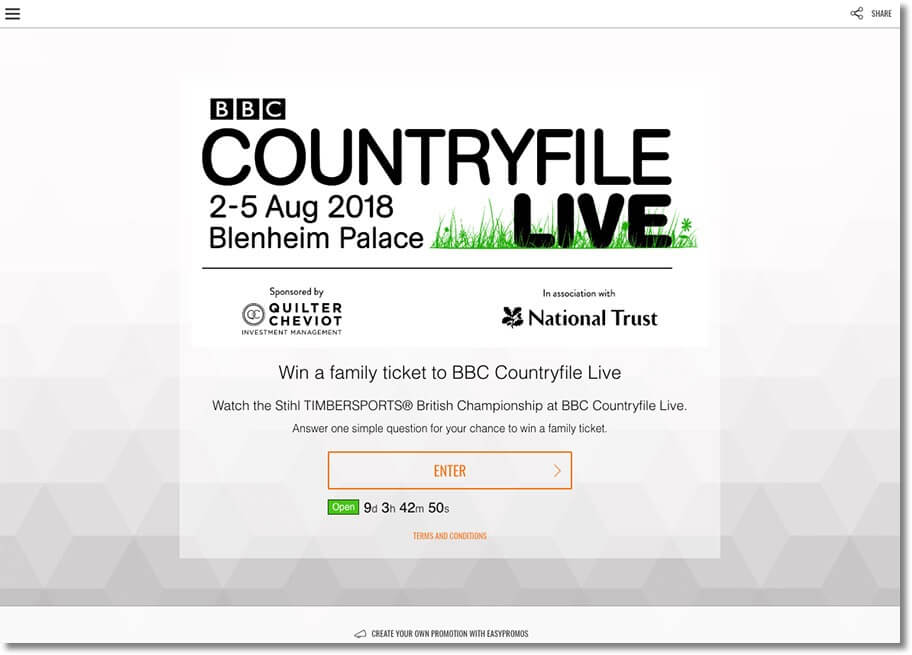 Tricks for making your discount coupons summer promotion even more attractive
All summer campaigns and promotions with discount coupons share a common trait: the upbeat, easygoing, peppy language they use to address the target audience and clientele of the company. Brands want to transmit their enthusiasm for enjoying summer with their customers by offering them the best products and the most appetizing offers. Here are some tricks for making sure your marketing strategies are steeped in the spirit of summer:
Use positive messages and colorful designs. ​Summer campaigns are made up of bright colors and inspiring messages. Companies' social media campaigns usually acquire a less commercial, more easygoing appearance, with images of beaches, mountains, and families enjoying time together. Even online stores give their displays a summer theme​. When designing and customizing your vouchers with the summer coupons app it's worth keeping this in mind. Give your coupons an attractive, attention-grabbing design to encourage users to redeem them.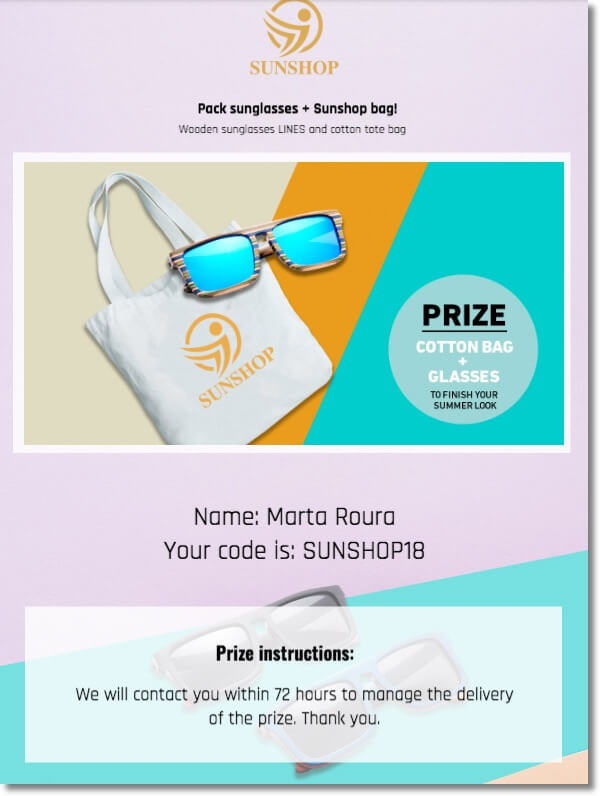 Promote seasonal items. During the summer, many businesses lower the prices of their fall-winter products in order to get rid of stock. But if you want to really connect with your community and boost engagement, the best thing you can do is focus your summer promotions on discount coupons for seasonal items​. Your public will look on you very favorably if you make items they really want to buy now – swimwear, beach towels, hotels – more reasonably priced.
Offer more than typical summer sales​. Summer sales are one of the main attractions of the season for consumers. Your summer promotion with discount coupons could be aimed at providing your target audience with a more interesting discount than they're likely to find at any other store. For example, why not combine traditional summer discounts with vouchers and codes sent via email to people in your database? You'd be showing them that they're more important to you than they are to other brands. You could also send these coupons via WhatsApp​, in case some of your customers keep away from their email accounts during their vacations.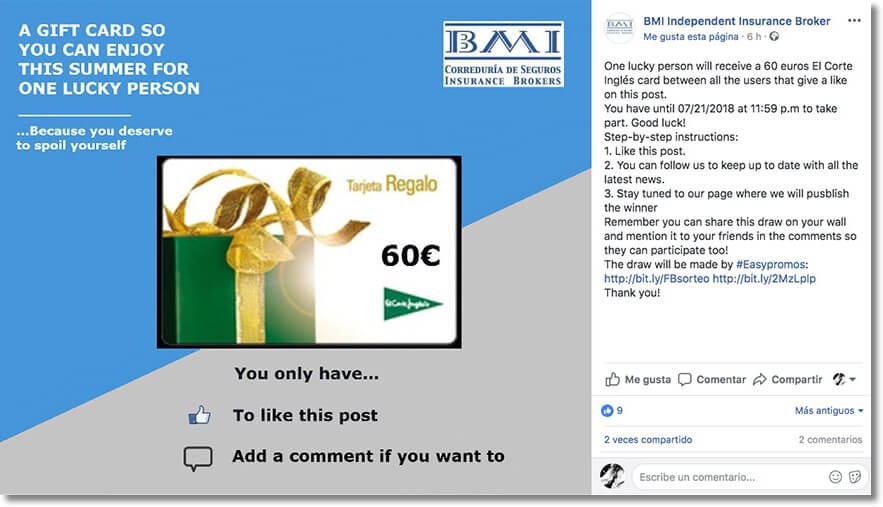 As you can see, summer promotions and discount coupons are a winning combination. Get into a summer frame of mind and boost your income with ease! Would you like to find out more about distributing coupons and codes? Discover more information. And in case of any doubts don't hesitate to Chat with our Support Team.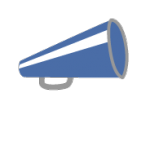 Easypromos Team
Content produced by Easypromos Marketing Team
Publication date: 2018-07-03