Posted in: Applications for InstagramLast update: 14/06/19
Discover tips and free templates to organize a summer giveaway on Instagram. Get set up in minutes – and reach more followers during Instagram's peak engagement season.

During summer the use of social media doubles. And Instagram is especially popular. Users share more content and interact more, but they also consume more content – including from your brand.
Instagram is the only social network which is actively growing throughout 2019.
65% of the top posts on Instagram are product-related.
Brands now see three times more engagement on Instagram than on Facebook.
So with those four facts in mind, a summer giveaway on Instagram seems like a safe bet. And the best part? You can set up a giveaway in minutes, then reap the rewards all summer. Here's everything you need to know.
1. Write your Instagram giveaway post
The giveaway post is the backbone of your summer giveaway on Instagram. This is where people will comment and tag their friends in order to join the contest.
To get you started, we've created a sample caption for your summer giveaway post. Just copy and paste the text, and fill in the details that apply to your brand.
☀️⛱️Hang onto your floppy hats… It's time for a SUMMER GIVEAWAY! 🥤We've got a [YOUR AWESOME PRIZE] to share with one lucky follower. Just comment with your favorite thing about summer and tag your top 3 besties. We'll pick a winner with @easypromosapp – just follow us if you want to hear the results. T&Cs link in bio. #giveaway #summergiveaway #summersweepstakes
To get more comments, try creating a Story which links back to your giveaway post. Just don't overload your viewers with too much text. Remember, they only have 15 seconds to get the message!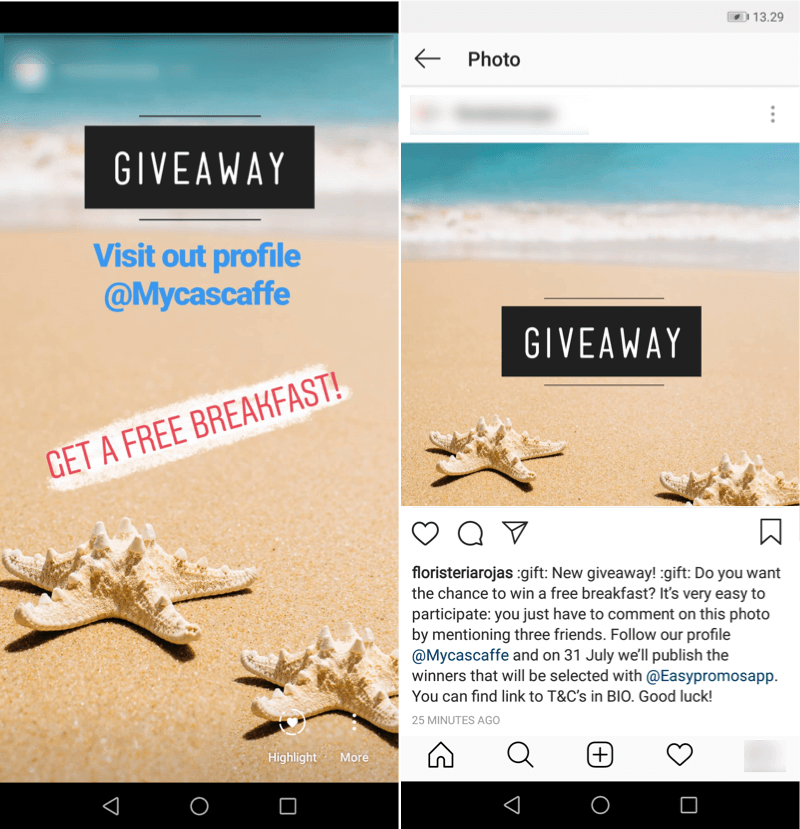 2. Choose a gorgeous image to make sure your giveaway gets noticed
Although the caption text is key to your giveaway, the first thing people will really notice is the image you use. Choose something that expresses the spirit of summer. If you can show off the prize, even better!
To get the best image quality, use these dimensions recommended by Instagram:
Post image: Images in posts are seen in 600 x 600 px, but we recommend you upload it in 1080 x 1080 px.
Image for Stories: Images or videos for Instagram Stories should be 750 x 1334 px.
Trying to save time? We're here to help! Click here for free templates to create a summer giveaway on Instagram with posts and Stories.
3. Set up terms and conditions for your summer giveaway on Instagram
It's important that your followers know how to take part in the giveaway, how you'll choose a winner, and how they can contact you in case of any problems. That's what terms and conditions are for.
We know that legal documents can be time-consuming or confusing, so to help you out, we've got a template for those too! Just make sure you edit the text to include your own details and giveaway rules. Then just share the link – we'll take care of the rest.
You're ready to go!
Now you can sit back, enjoy the beach, and watch the comments roll in. Don't forget to pick a winner when the contest closes!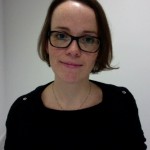 Randi Jensen
International Business Developer in Easypromos
Publication date: 2018-07-18