Posted in: Applications,Applications for InstagramLast update: 18/07/18
Instagram giveaways during the summer period are a safe bet. Below we will give you four facts, but all four with enough weight, so that when you finish reading the post, you will prepare your giveaway with the content that we've created for you.

During summer the use of social media doubles. Especially the use of Instagram increases: users share more content and interact more, but they also consume more content.
Instagram is the social network that has gained more new users in the first semester of 2018.
65% of the posts with best performance on Instagram are product-related.
Brands now see three times more engagement on Instagram than on Facebook.
Taking into account these four points, we can conclude that a summer giveaway on Instagram is a safe bet. That's why we'll here give you all the necessary material so that you can publish the giveaway post in a few minutes, without forgetting anything:
A. Giveaway Post
Copy and paste the text and modify the information that corresponds to your Instagram Giveaway.
? New giveaway! ? Do you want the chance to win XXXX? It's very easy to participate: you just have to comment on this photo by mentioning three friends. Follow our profile @XXXXXX and on [DATE] we'll publish the winners that will be selected with @Easypromosapp. You can find link to T&C's in BIO. Good luck!
There should be very little text in the image for the Story. As you can see, the image only has the word "Giveaway" on it, a mention of the prize if it's not shown in the image, and a reference to where the giveaway is hosted.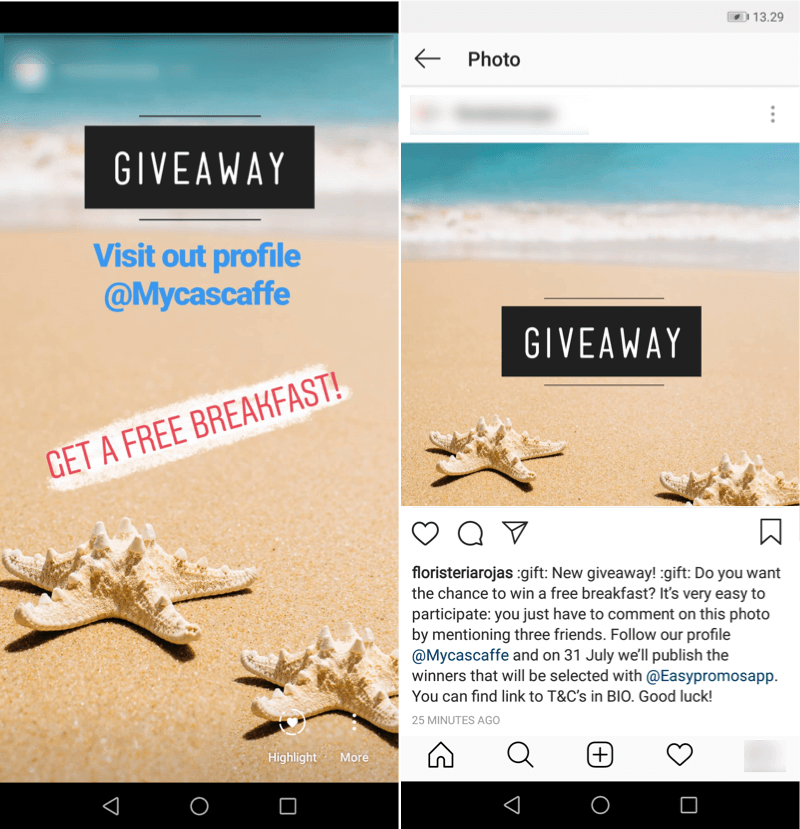 B. Images for your Summer Giveaway on Instagram
Here are the sizes of the images you need for your giveaway:
Post image: Images in posts are seen in 600 x 600 px but we recommend you upload it in 1080 x 1080 px. If your image is horizontal you can upload it in 1080 x 566 px even though Instagram will show it in 600 x 400 px. And if it's in vertical position you can upload it in 1080 x 1350 and it will be shown in 600 x 749 px.
Image for Stories: Images or videos for Instagram Stories should have the size: 750 x 1334 px.
If you don't have time to have the images created, don't worry because we've prepared three sets of images for post + story:

C. Terms and conditions for an Instagram Sweepstakes
It's fundamental to keep one important fact in mind regarding the terms and conditions. In this type of dynamics where user participation is through an interaction that doesn't imply filling in an entry form, we need to include an item that refers to the acceptance of the same. An example could be: "Participation in the contest by means of a comment, implies the acceptance of the totality of the present terms and conditions".
Here we give you all the items that your giveaway terms and conditions should include. You should edit and complete them with the information regarding the organizing company and specific characteristics of your giveaway. And we even offer you the possibility to host the terms and conditions free of charge.
Download a template for the terms and conditions of your Instagram Giveaway.
Lack of time is no longer an excuse. Now you have all that you need for your Giveaway on Instagram to be a success. Are you up for it? Here you can see the tutorial to follow now that all is left for you to do is to pick the winner.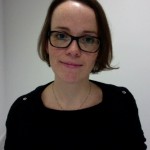 Randi Jensen
International Business Developer in Easypromos