Posted in: Ideas for your websiteLast update: 16/07/18
So you want to go on holiday – but you need your social media channels to keep running a summer promotion. You've got a whole list of marketing objectives to achieve: spread the news about your brand, stimulate engagement with your Facebook or Instagram community, and obtain new leads. You can do it all from a poolside deckchair with this winning summer promotion combo: sweepstakes with registration + Facebook Ads. We've collected some tips on how to activate this type of promotion… and then go and forget about work for a few days. The perfect solution for a relaxing holiday!

Summer promotions usually last longer than promotions held during the rest of the year. We all need some time to recharge our batteries – even those of us who work in marketing (of course!). It's usually easier to prepare your summer promotion beforehand, than to delegate the work to someone who might not have your knowledge or expertise in running successful promotions. So it's a good idea to know some tips and tricks to help you organize a successful summer promotion.
1. Organize a giveaway with a registration form
This dynamic – with a good prize and effective approach – never fails. "I offer you a prize. You give me some information in exchange for the chance to win it." This is the implicit agreement entered into by the brand and participant in a giveaway with registration. So what are the advantages? There are plenty!
Because the app has its own URL, you can share the registration/participation link on any social network. It works for Facebook, Twitter, Instagram, YouTube and WhatsApp, as well as via email.
You'll obtain new leads that you can incorporate into your database and convert into customers.
This type of giveaway usually lasts longer than a giveaway with specific social media interactions. You can share it flexibly, through a variety of channels and with a range of audiences.
You can incentivize sharing with the recruitment system. Participants who persuade their friends to take part can be given more opportunities to participate in the sweepstakes.
2. Send your summer promotion viral
A high percentage of your participants will access the promotion from their mobile phones, so the design should be simple. Of course, when encouraging participants to share the summer promotion with their friends, the text and image are very important.
For this reason, we recommend working hard on the viral content: it's important to show off the prize, but don't forget to explain the contest and name the organizing brand too.
Take care when designing images for Facebook and Instagram. Facebook penalizes posts with too much text. Facebook's tool for superimposing text lets you confirm that the image will be accepted before you publish your giveaway.
On Twitter, use hashtags for keywords such as #giveaway, #sweepstakes, #promotion or #contest.
Use the promotion URL to share it across other channels. For example, as well as sharing on Facebook and Twitter, you could send an email out to your database of contacts.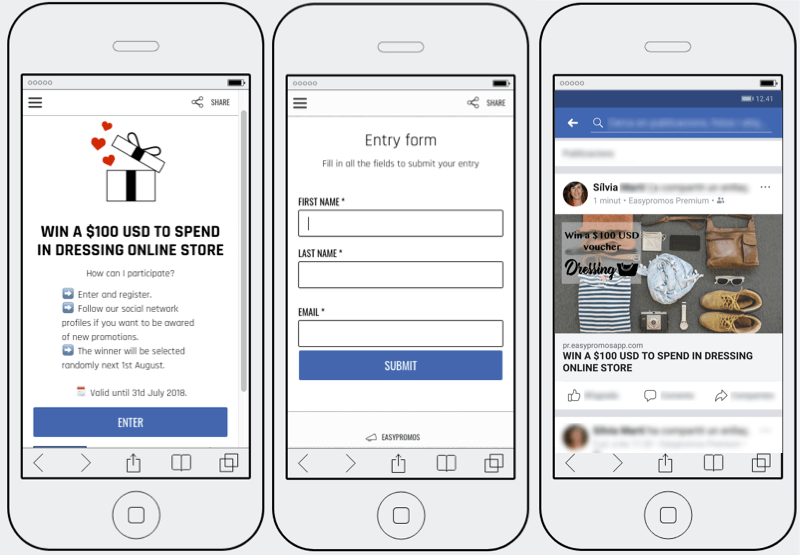 3. Generate constant traffic with Facebook Ads
But the work doesn't end once the giveaway is launched. The next step is spreading the news. If you don't publicise the summer promotion, you'll come back from holiday to find a disappointing result! So prepare your social media channels and buy an advertising campaign to publicize the giveaway among your target audience. This will make sure that your giveaway attracts new participants while you're off enjoying the sunshine.
To optimize your Facebook Ads budget for your sweepstakes, you'll probably want to review how many participants visit your promotion from this paid source. Then you can make any necessary changes to improve the KPI.
If that still sounds like hard work, take a look at Easypromos' new tool: ad campaigns from the same platform. This enables you to launch the sweepstakes, activate advertising to promote it, and get customer conversions. Then you can go on holiday safe in the knowledge that someone else is monitoring your ad campaign for effectiveness. How exactly? Easypromos will manage your advertising budget to ensure the maximum number of conversions, periodically checking that conversion rates are good and, if needed, modifying the parameters to improve them.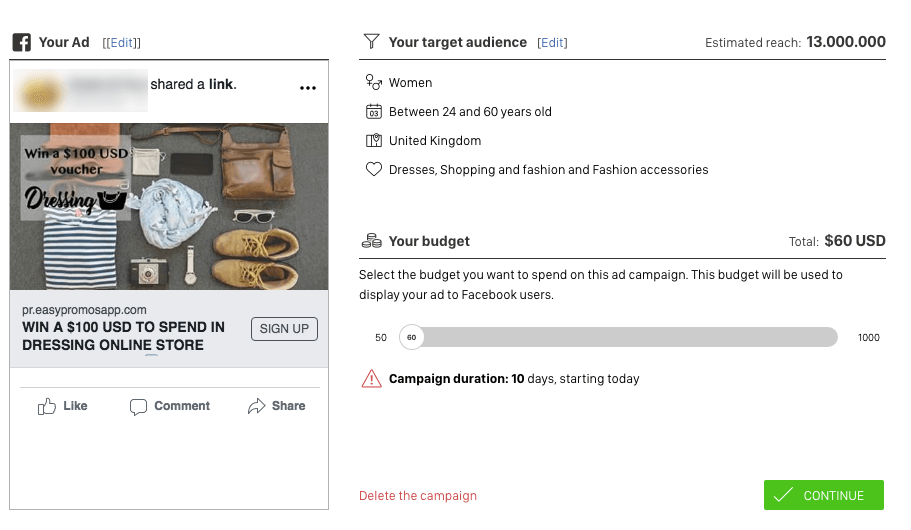 Got your swimwear and flip-flops ready? We hope you have a great vacation! If you've prepared your sweepstakes ahead of time, rest easy in the knowledge that the Easypromos platform is reliable and problem-free.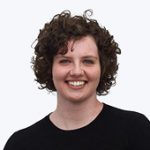 Corinna Keefe
English copywriter at Easypromos marketing team