Posted in: EventsLast update: 03/07/20
The United Nations established the International Day of Peace in 1981. It's a day to campaign against violence and war. Almost forty years later, Peace Day is celebrated around the world. Bring out the best in your online community by marking the 21st of September on social media.

We know that everyone has a different goal for their online engagement. While some brands focus on increasing sales, others look at building relationships with customers, or getting valuable feedback. Charities, non-profits, and NGOs need to recruit followers, get support, and raise awareness of their cause online. In this post, we're sharing some suggestions to mark the International Day of Peace with your community.
The focus of this year's International Day of Peace is climate action for peace. Try to come up with creative contest ideas for your followers to share writing, photos, and videos. You could think about environmental issues, local community goals, and showing how your organization aims to develop sustainably.
Collect messages of peace from your followers
The United Nations campaign for peace talks about how everyone can contribute. You can help the cause by raising awareness and uniting your online followers for the International Day of Peace. And you can invite your followers to share their ideas, thoughts, and hopes for the cause.
Ask followers to share stories, quotes and ideas with a writing contest.
Use a photo contest to share images that make your followers think of peace, inspire them, or illustrate the problems which we face in today's world.
If your followers are especially active and creative, invite them to participate in a video contest.
If you choose a video contest, you'll be in good company. Last year, the United Nations itself ran a video campaign this year! Contributors shared recordings of themselves reading the Universal Declaration of Human Rights, in a rainbow of different languages.
Looking for quick International Day of Peace giveaway ideas? Run a Peace Day giveaway on Instagram or Facebook! Click here for free templates and get started instantly.
Open the contest to all
In any promotional campaign, you want to maximize participation. So it's important that your followers can take part easily. Share your campaign on all your social networks, including Facebook, Twitter, Instagram and YouTube.
You can even collect entries for your photo contest or writing competition from Twitter and Instagram. When users post with your chosen hashtag, you can automatically collect the text, photo or video that they've shared. Then you can display all the competition entries in a public gallery.
Make sure you choose a hashtag that's relevant to the International Day of Peace, but still unique. You don't want your campaign to get mixed up with someone else's! Read this post for tips on creating a viral hashtag.
Share, comment, and vote
Show your followers that you value their opinion, as well as their contributions, by opening up the contest to a vote. When you display entries in the public gallery, you can permit viewers to share, comment, and vote for their favorites.
Once the competition has closed, you can choose a winner by popular vote, invite a jury to decide, or select an entry at random.
Reward followers for celebrating the International Day of Peace
We know from experience that followers are more likely to join your campaign if there's an attractive prize on offer.
Try to choose something which is relevant to the International Day of Peace, while maintaining a connection with your organization or brand. The prize should be in proportion to the contest, too. Make your followers feel that it's worth taking part.
One option is to share coupons or promotional codes. You can offer discounts, free gifts, or free shipping. Choose whether you want to reward everyone who takes part, or just a select few. In addition to coupons, you can award a final grand prize at the end of the campaign.
Stay in touch
Hopefully, your campaign has demonstrated that you have an active, creative, and socially aware of community of followers online. So don't lose touch with them now!
As part of the contest, you can create a registration form which invites participants to follow your social media and share their personal details. You can add extra questions, drop-down fields, and more to suit your needs.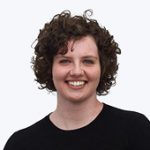 Corinna Keefe
Content marketer at Easypromos
Publication date: 2018-08-30