Posted in: Applications,Digital marketing,Ideas for your websiteLast update: 20/02/20
Quick personality quizzes have been popular since the days of printed teen magazines. Remember poring over those glossy pages, biro in hand, trying to add up your score to get the result you wanted? But now you can create a Valentine's Day quiz online – to boost engagement, generate and segment leads, promote your brand and celebrate the holiday, all in one. Here's how.

Seasonal marketing is an important approach when looking for effective ways to achieve your marketing objectives. We all know how important new leads and brand awareness are, however, there are also other goals that you should focus on achieving. One of them is engagement. Strategic and resourceful content is the right way to create and maintain meaningful interactions. But how can you create content that your audience will love?

Today we want to show you how to take advantage of ongoing events – such as Valentine's Day – and use them to accomplish some of your marketing objectives.
How to engage your audience this Valentine's Day?

One of the hottest trends in social media marketing right now is interactive, gamified content. In other words, people love a quiz, game, puzzle, or challenge. This can only mean that people will also love a Valentine's Day Quiz, puzzle, or challenge. Gamification is becoming more and more popular, and you can now use it to not only promote your brand but also engage your audience. What's more, a popular holiday such as Valentine's Day gives you a ready-made and natural theme to work with. Think pink and red highlights, with plenty of hearts, cherubs, flowers, and chocolates. The theme of love is universal, so it's a festival that everyone can celebrate.

In case you're wondering if your audience is "romantic enough" to take part in Valentine's Day promotions, then the answer is yes. A recent study shows that more than half of Americans believe in… soulmates!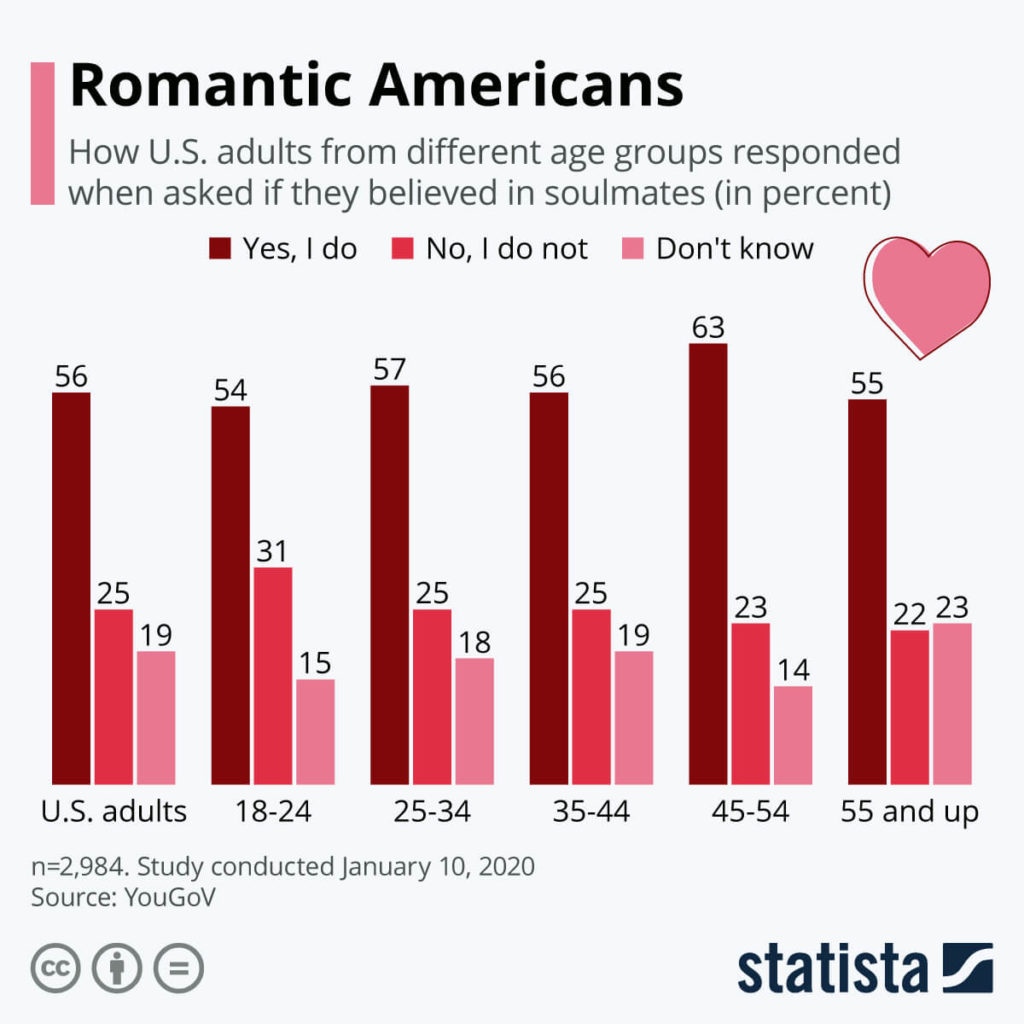 Create a Valentine's Day Quiz to increase engagement
Firstly, you should choose the right type of quiz to celebrate The Day of Love. Why don't you go for a Personality Quiz? You can some simple questions related to romance and love, and then display a personalized message to each participant that completes the quiz! A Valentine's Day Personality Quiz cannot be hard to set up!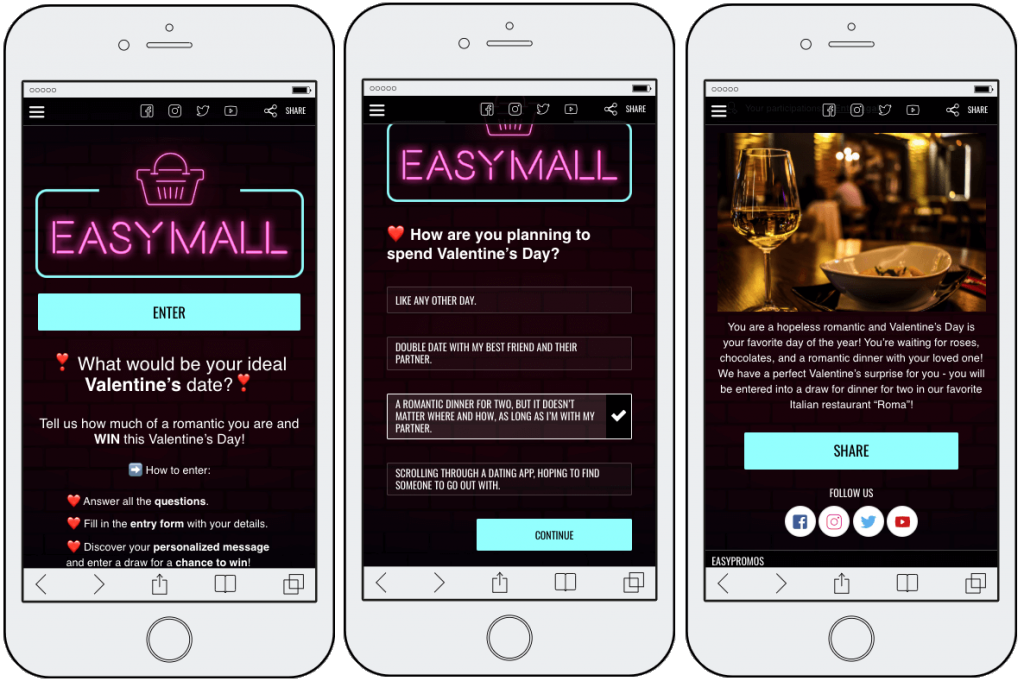 Start by explaining how the competition works, as clearly as possible. Don't forget to describe the prize, so that people have an incentive to take part. Next, you need to design the quiz itself. Start by choosing how many questions to ask. The Valentine's Day Quiz should be long enough to intrigue and challenge users, without demanding too much effort from them. 4 or 5 questions are usually about right.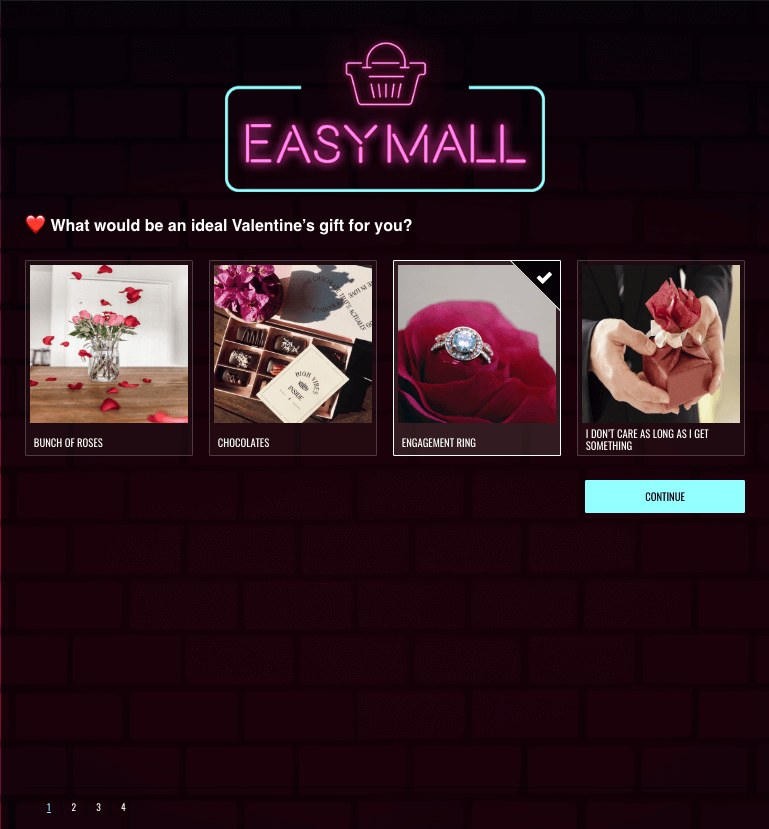 Users are more likely to maintain engaged if they content they're exposed to is enjoyable or of good value. This is why you should ensure that you take care of the quiz's esthetics. This is where you want to edit the text, add your logo, change the colors, and ensure that your quiz is of high-quality.

Choose the right prize to get more people engaged with your promotion

The better the prize, the more participants. The more participants, the more engagement. The more engagement, the more brand exposure. And the list goes on! This is why a good incentive is the key to a successful digital promotion, especially if you want to maximize participation. participation, then you need to offer a prize. It doesn't have to be enormous, or even very valuable. The point is that users have an incentive to share their time and data with you.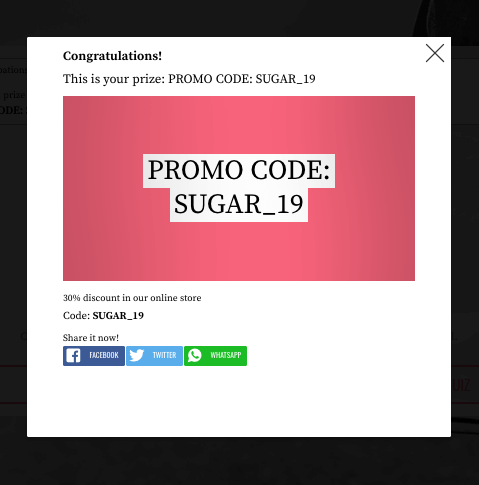 You can offer a variety of different prizes. Start with discount codes, vouchers, merchandise, and so on. The personalized messaged will differ, depending on how your entrants answer the questions. Therefore, each final message can have a different prize. Or you can even organize a random draw between all the participants. There are a lot of possibilities, and the choice is fully yours! Just make sure there is something to win!

Follow up with email and social media
We can never repeat this enough: there is no point collecting leads if you don't follow up. When someone completes your quiz, they share a wealth of contact details and customer insights. So don't waste it!
Make sure you follow up right away via email. You can thank people for trying the quiz, let them know about upcoming events, or even share a bonus prize such as a Valentine's Day e-card.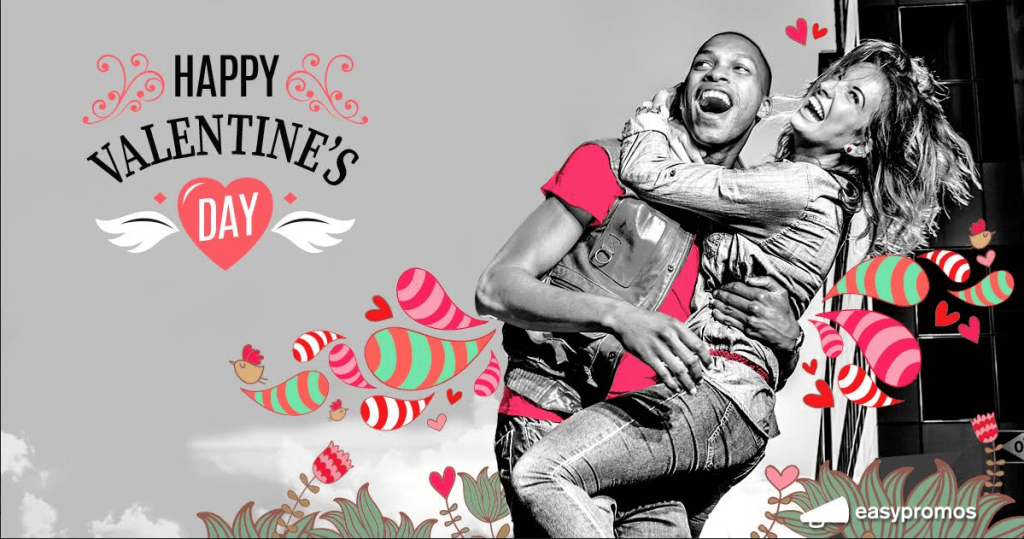 Following up on leads doesn't have to be laborious. Use automated and personalized emails so that you can contact everyone personally, without spending hours writing emails. When you create the quiz entry form, add an option to sign up for your newsletter, to funnel users into your regular onboarding process.
You can get participants to do some of the work for you, too! That's right – we're talking social media. Add follow buttons so that people can connect with you. And encourage people to share their quiz results so that your contest goes viral.
Other ways to boost engagement with your Valentine's Day campaign

There are many more creative and interactive ways that your users can engage with this Valentine's Day. The easiest and least time-consuming promotion would be social media giveaways, and to some you even more time, we prepared Facebook and Instagram templates. Create a comments giveaway on your social media channels and you will see the engagement go through the roof!
However, there are other possibilities. Branded mini-games are the new trend! Offer your audience some extra entertainment while exposing them to your brand! Our Valentine's Day Memory game and Product Recommender are also great tools to generate high-quality leads.
Ready to prepare your own quiz to increase engagement? Download your free Valentine's Day Personality Quiz template, and set up your promotion in minutes! In need of more ideas? Visit our Valentine's Day hub!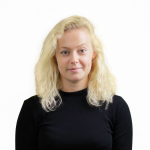 Kamila Palka
Easypromos marketing team
Publication date: 2019-01-15