Posted in: Ideas for your websiteLast update: 03/08/22
The 2020-2021 NBA season is inching towards a close – and it's already been a year full of surprises. Here's how to tap into the excitement and expand your audience with an NBA finals predictions contest.

NBA Playoffs and Finals 2021
So here's the thing: just like Game of Thrones or the last presidential election, everyone's got an opinion about how everything ends. It's the perfect opportunity to collect followers, sales leads, and predictions with an NBA finals pick'em game. Here's how.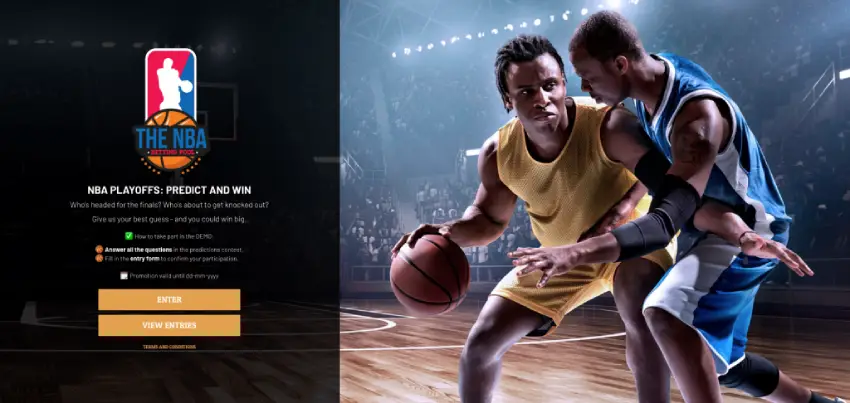 What is a Predictions contest?
Brands are on a constant lookout for ways to engage their audience. And as well as social media giveaways work, they are limited to… well, social media. You can increase brand visibility, engagement and even gain new followers. But what about brands that also look to convert these followers into qualified leads?
If you want to engage with the whole of your potential target market, you need a contest that anyone can play, all the way through the season. And one that comes with a registration form so that you can expand your mailing list.
Organize a Predictions promotion for your audience so that they can predict the overall scores of each playoff, or simply choose a winner from among participating teams.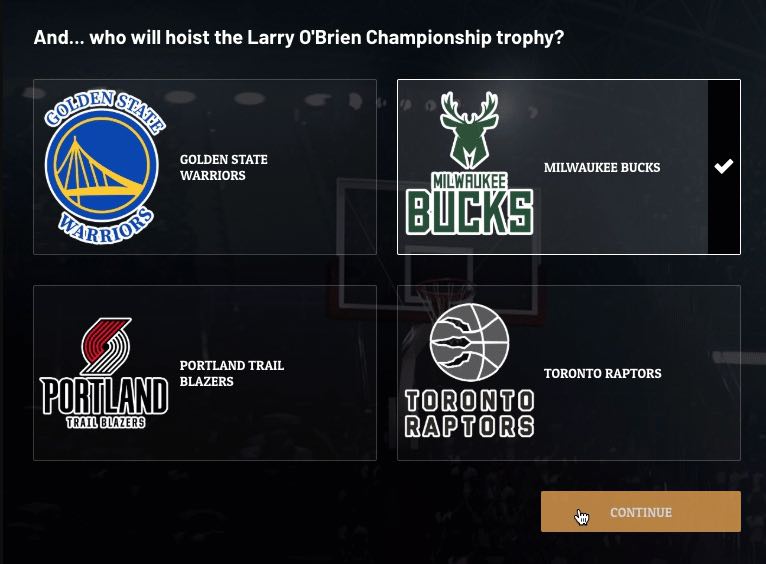 All you have to do is set up a few questions about each playoff, and the final showdown.
Next, the clever part. In order to confirm their NBA predictions, your followers have to fill in a registration form. Use this to ask for any information that your sales team needs – from contact details to location, newsletter consent, or even favorite products from your brand. But remember, don't ask for too much! Otherwise, you might discourage some people from registering.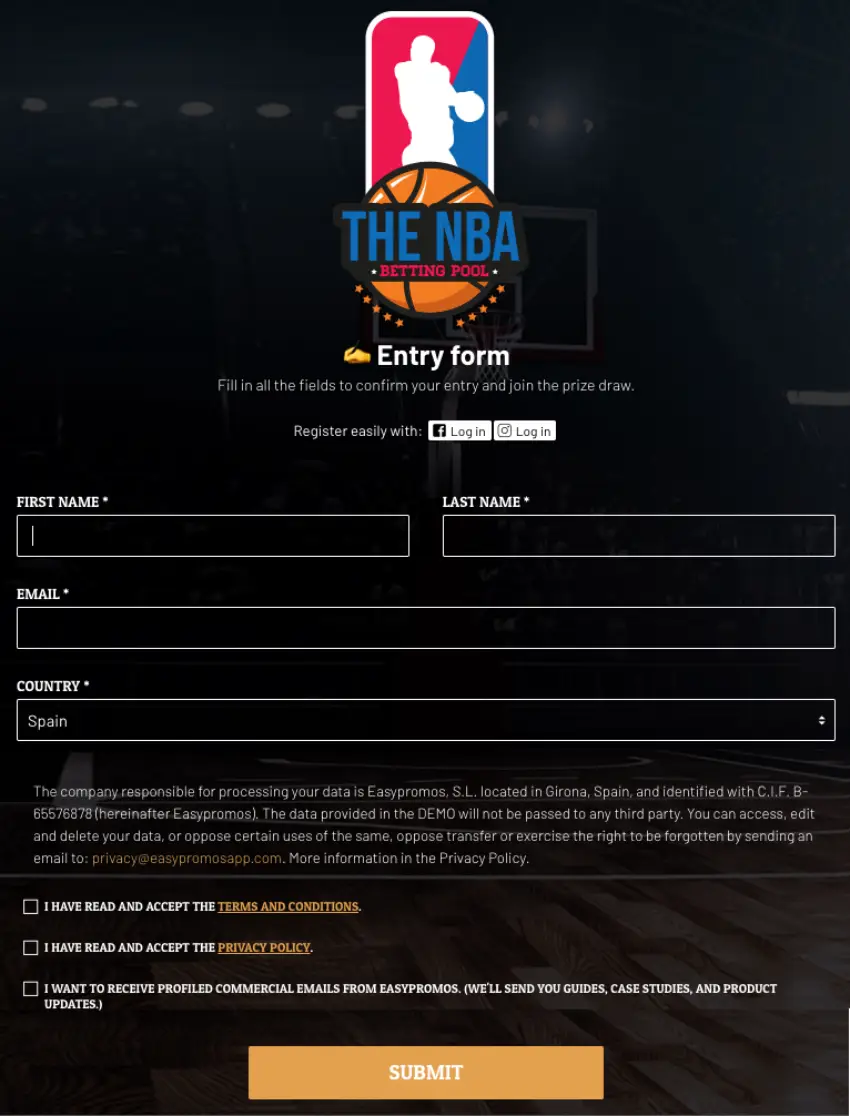 Don't forget to offer a prize for extra motivation. You can even customize prizes based on users' NBA guesses or personal info.
NBA Brackets: generate brand engagement with Bracket maker app
Would you like to take brand engagement even further? So how about a branded knockout tournament?
Organize NBA Brackets to keep customers coming back for more! Invite your social media followers to vote for the favorites and update the scores once you know the official playoff results. Then generate a new round with the teams that will face each other in the next match, and so on, until the big final!
Here's just a quick example of what your NBA Bracket can look like!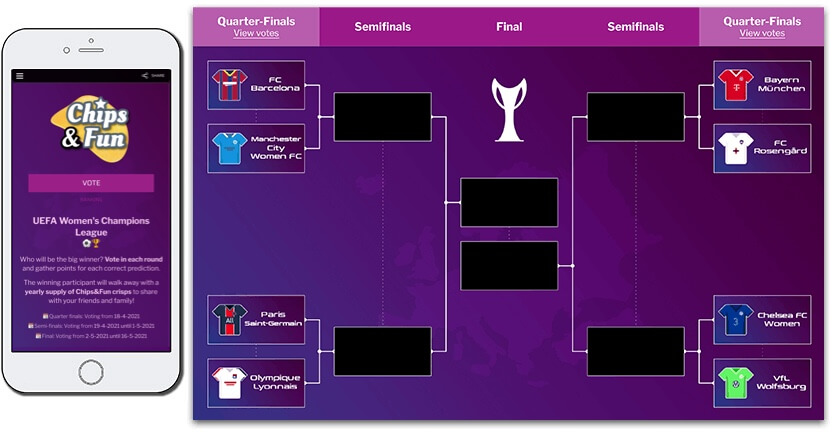 Are you ready to organize your own Predictions contest for NBA? Don't worry if you need some assistance – our Customer Support team is always ready to help!
Publication date: 2019-05-21