Posted in: EventsLast update: 17/07/20
The 2018-2019 NBA season is inching towards a close – and it's already been a year full of surprises. Here's how to tap into the excitement and expand your audience with an NBA finals predictions contest.

NBA Playoffs and Finals 2019
This season has been full of thrills and spills – from the surprising early success of the Portland Trail Blazers, to their last-minute defeat at the hands of the Warriors.
But there's still a lot to play for. At the time of writing, we're waiting on the outcome from the Eastern Conference: the Milwaukee Bucks versus the Toronto Raptors. Not to mention the NBA finals, where the Golden State Warriors are currently the favorites… by a narrow margin.
So here's the thing: just like Game of Thrones or the next presidential election, everyone's got an opinion about how this season ends. It's the perfect opportunity to collect followers, sales leads, and predictions with an NBA finals pick'em game. Here's how.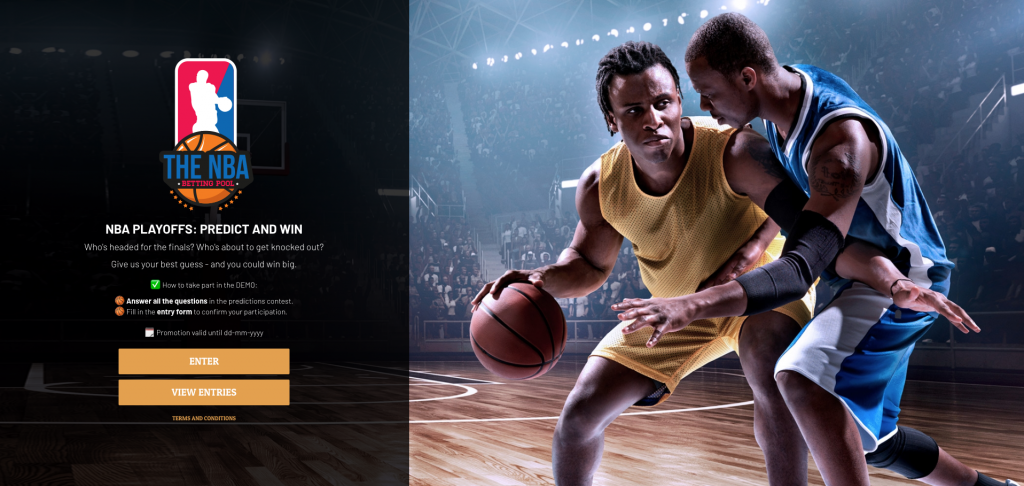 What is a Predictions contest?
We're just going to come out and say it. Classic NBA sweepstakes don't work any more. Everyone gets one team, and everyone except the winner gets knocked out? No fun at all.
If you want to engage with the whole of your potential target market, you need a contest that anyone can play, all the way through the season.
Enter the NBA finals predictions contest.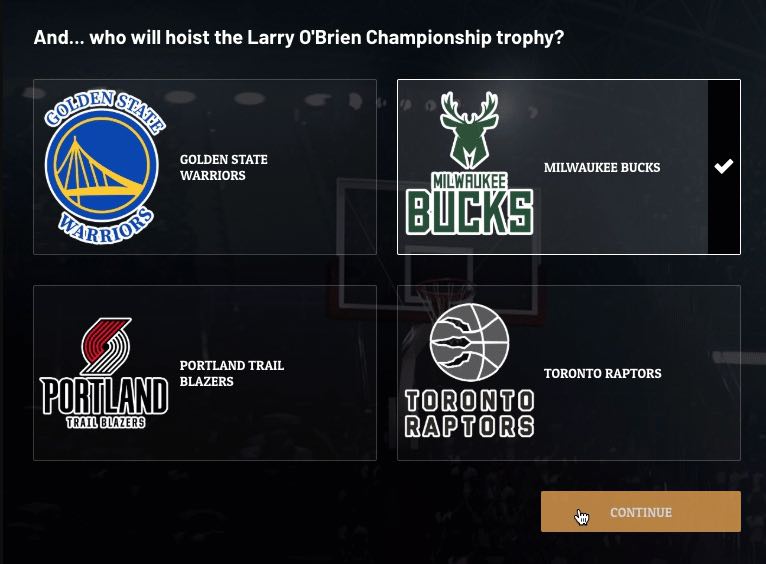 All you have to do is set up a few questions about each playoffs bracket, and the final showdown.
Next, the clever part. In order to confirm their NBA predictions, your followers have to fill in an entry form. Use this to ask for any information that your sales team needs – from contact details to location, newsletter consent, or even favorite products from your brand.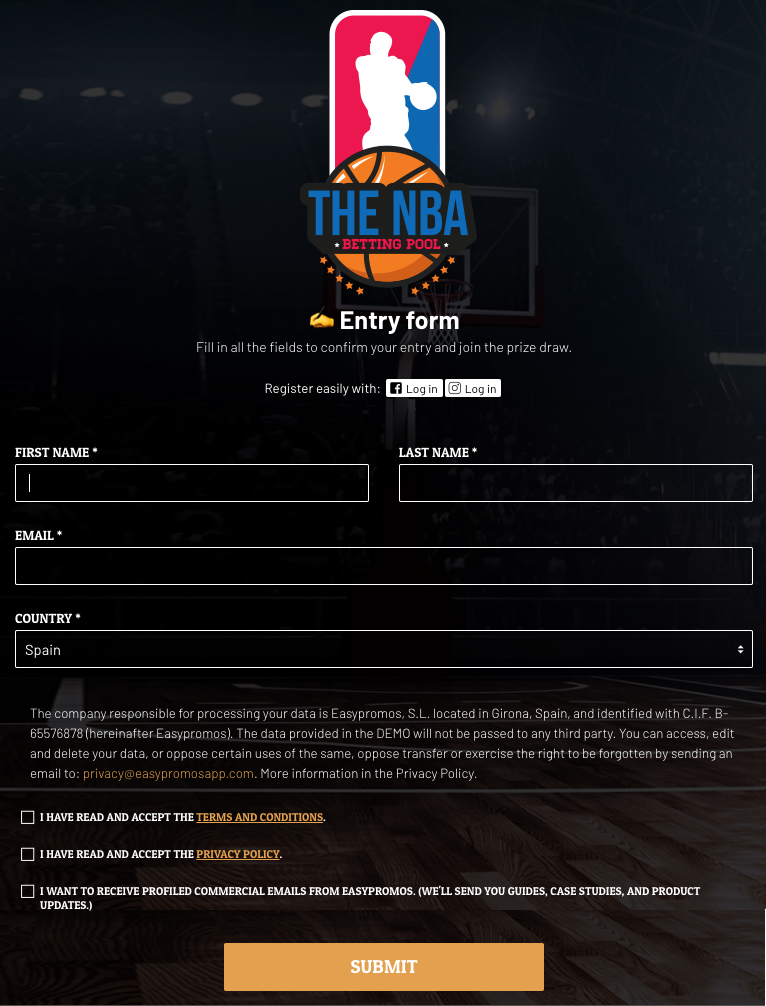 Don't forget to offer a prize for extra motivation. You can even customize prizes based on users' NBA guesses or personal info.
How to create a contest in record time
If that sounds like a lot of work… it's not. We've already created everything you need for an NBA predictions contest or fantasy league.
Click to test out the demo or start editing the competition template.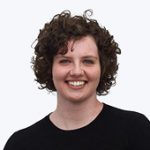 Corinna Keefe
Content marketer at Easypromos
Publication date: 2019-05-21